The 13th INFINITI Conference on International finance in Slovenia
INFINITI is an annual conference on international finance co-chaired by Monash University – Australia and Trinity College Dublin – Ireland and was first held in Summer 2003 in Dublin. The 13th INFINITI was taking place from the 8th to the 9th of June, 2015 in Ljubljana Capital – Slovenia. Slovenia - the only Republic country of former Yugoslavia – has become an official member of European Union.
The co-chairs of the conference included Trinity College Dublin, Monash University and Faculty of Economics – University of Ljubjana. The theme of this year's conference is: "International Financial Integration – Is there a New Normal?"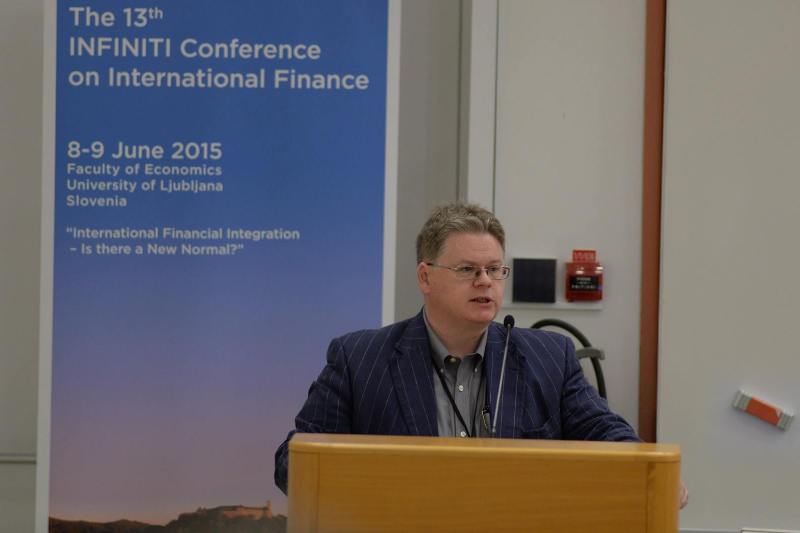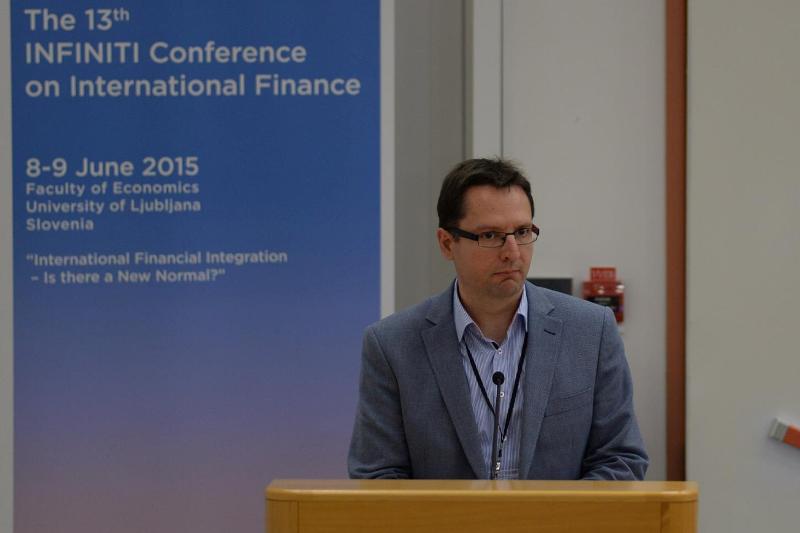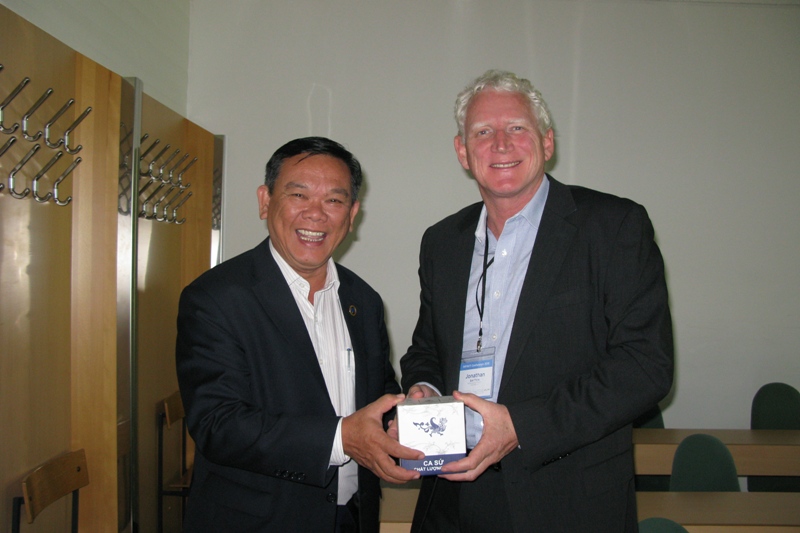 This year, 240 researchers of International Finance representing 37 different countries and 170 organizations participated in the conference. 60% of them took part in the event for the first time. Most of them are co-authors or colleagues of the previous INFINITY Conference participants
The conference covered the special themes from 7 journals published by Elsevier and several other top editors with the following topics:
Journal of Banking and Finance: "Financial Integration, Deflation and Financial Institutions". Guest Editor: Brian Lucey, Trinity College Dublin
Explorations in Economic History:  "Financial Crises and Economic Stability – Historical Perspectives".  Guest Editors: John Turner, Queens University Belfast, Ronan Lyons, and Charles Larkin, Trinity College Dublin
Journal of Financial Stability: ""Financial Intermediation, financial Integration and the macro prudential policy-stability nexus". Guest Editor: Brian Lucey, Trinity College Dublin
Emerging Markets Review: "The implications of the rise of regional currency blocks as a challenge to existing norms". Guest Editor: Elaine Hutson, Monash University
International Review of Financial Analysis: "Financial Integration as a driver of a 'new normal'". Guest Editor: Igor Lončarski, University of Ljubljana
International Review of Financial Analysis: "The New Geography of Financial Integration". Guest Editor: Martin Sokol, Trinity College Dublin
Research in International Business and Finance: "Finance, integration and sustainability".  Guest Editor: Thomas Lagoarde-Segot, KEDGE Business School
The conference lasted for 2 consecutive days with the 2 Keynotes on the model of macro balance under the Quantitative Easing Policy and the new trend in behavioral finance, 6 parallel sessions in 14 rooms, and discussions on 200 research projects with the main topics such as Historical Aspects of Financial Integration, Real Interest Rates, Policy Issues, Contagion, FX & Currency Markets, Behavioral, Law & Finance, Capital Flows, Portfolio Formation, Modeling, Banks & Funding Activities, Integration, Term Structures, Alternative Investments, Portfolio Diversification, Firms & Finance, International Integration.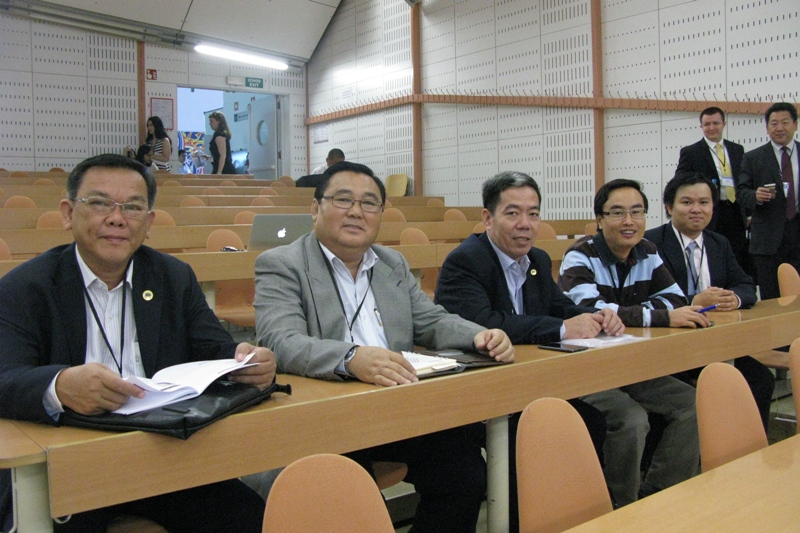 The UEH delegation consisted of 5 members including Prof. Dr. Nguyen Dong Phong – Associate- Prof. Dr. Ho Viet Tien, Dr Vo Xuan Vinh, MA. Nguyen Trung Thong and Dr. To Cong Thanh. The UEH participants presented three pieces of research, chaired two parallel sessions and made a counter-argument against a research project in the conference. In addition, the UEH group expanded the collaboration and had in-depth exchange on scientific research and experience in organizing international conference with the heads of Monash University, Dublin, Ljubjana, Budapest and so on. This is due to the fact that the 14th INFINITI conference in 2016 will be held for the first time in Asia between the 7th and the 8th of December 2016 at UEH. It is the great honour and responsibility of UEH in enhancing the integration in terms of training and research in accordance with the international standard.