UEH attend the workshop on University - Enterprise learning, sponsored by Erasmus+ project
The workshop in five days on University - Enterprise learning taken place at Skoda Auto University, Czech Republic, sponsored by Erasmus+ project, provided useful information and opportunities for universities from Vietnam, China and the Czech Republic to discuss the programs, teaching methods and contents to equip students with knowledge and skills that match the requirements from employers in the labor market.
The main content of the workshop focused on issues related to University - Enterprise cooperation in providing students with a learning environment that is closed to the practical one. The role of each participation party in the education process as well as how each party supports its partner was clarified. Skoda Auto University, was founded in 2000 by Skoda Auto, a Czechoslovakian automaker, now is a subsidiary of the Volkswagen Group, has rich experience of cooperating with businesses in offering students training programs that were designed to equip them with the knowledge and skills necessary for the future actual working environment. At the workshop, the lecturers and managers of Skoda Auto University shared their experiences in designing internship program, field trips and excursions, cooperating in teaching subjects with experts from different businesses. Teaching methods are being applied at schools such as project teaching (students carry out projects related to the subject required by the instructor or ordered by the business), especially simulation method (using simulation programs) helps students learn and practise working skills, understand and memorize theories as well as develop problem solving capabilities. A new program launched by Skoda Auto University is the dual training program with a total training time of 3.5 years. This program is an effort to enhance practical accessibility for their students. Students who enroll into this program learn from both activities at school and the process of working and training with the business with a total time of 18 months. Students are paid during their time at the company and committed to working at the enterprise after graduation for at least two years.
At the seminar, representatives of the University of Economics Ho Chi Minh City presented the research results carried out from the survey of 200 enterprises in different sectors in Ho Chi Minh City and 1024 final year students from different schools of the University of Economics Ho Chi Minh City, including The School of Banking on the knowledge and skills needed for students, thereby, identifying gaps in knowledge and skills of students. The Banking program of The School of Banking has also been introduced at the workshop with features that help students access practical knowledge and develop working skills such as using case study in some subjects, bank excursion, presentations for students by commercial bank managers, research activities, vocational guidance for students, three-month internship program  at banks and other activities. A new feature of the Banking program is the addition of two courses, Soft Skills and Entrepreneurship to enhance skills training and encourage students' entrepreneurial thinking and entrepreneurship.
At the end of the workshop, on the basis of the research results, along with referring to the information and experiences shared at the workshop by participating schools, a number of suggestions for program improvement have been made in the direction of equipping students with more practical knowledge and skills, suitable with working requirements at banks. Some key proposed improvements were increasing the use of case study, especially case studies on Vietnamese commercial banks in the context of Vietnam's economy, written by lecturers of the School of Banking; offering students opportunities to gain working experience with the enterprise semester adjusted from the current internship program;  designing programs for students to work as bank collaborators; increasing the number of subjects that have experts from banks participating in teaching; cooperating with banks in implementing research projects to solve their real problems, encouraging students to participate and finally using simulation method to teach suitable specialized subjects.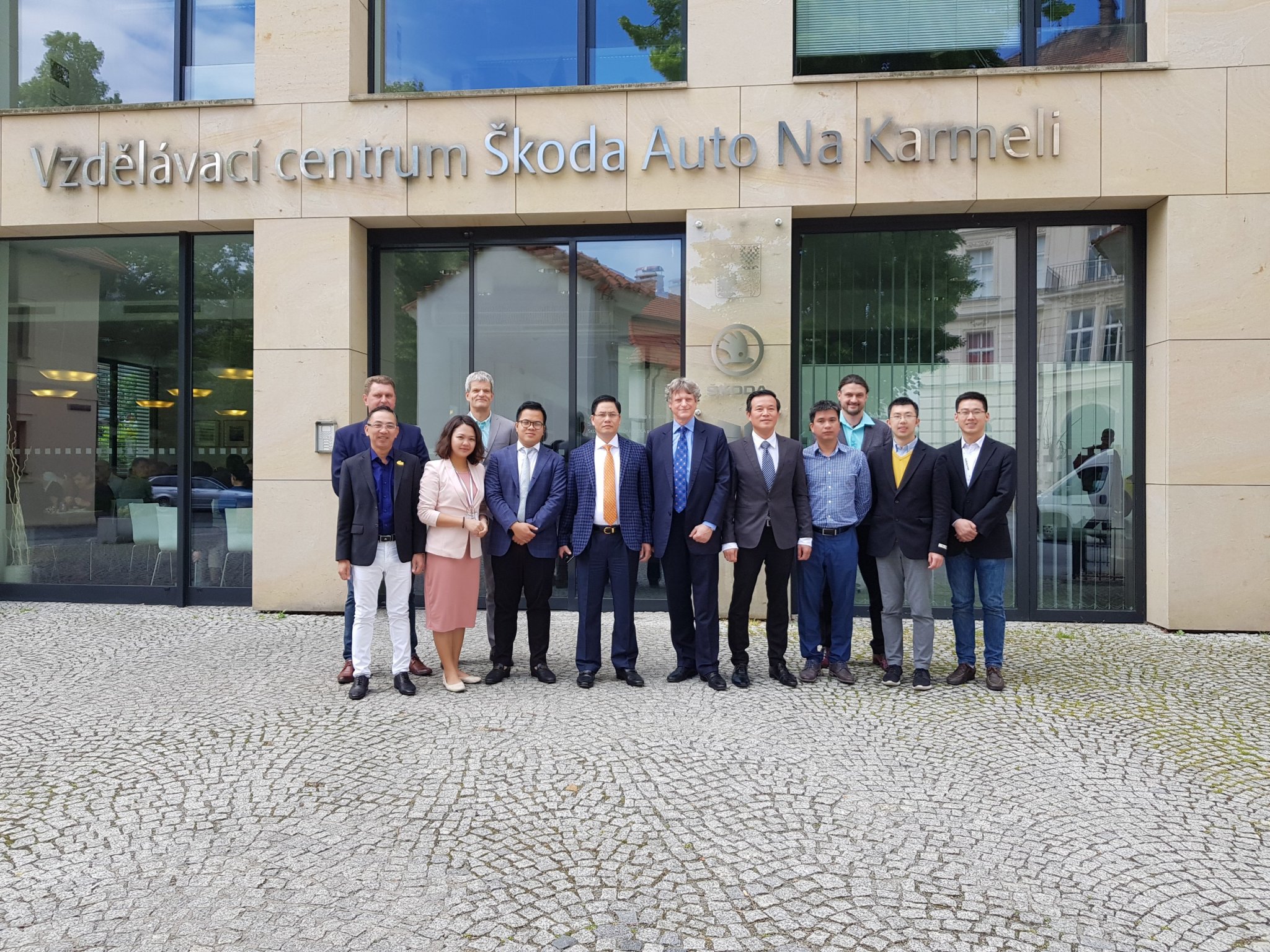 Representatives of Universities from Czech, Vietnam and China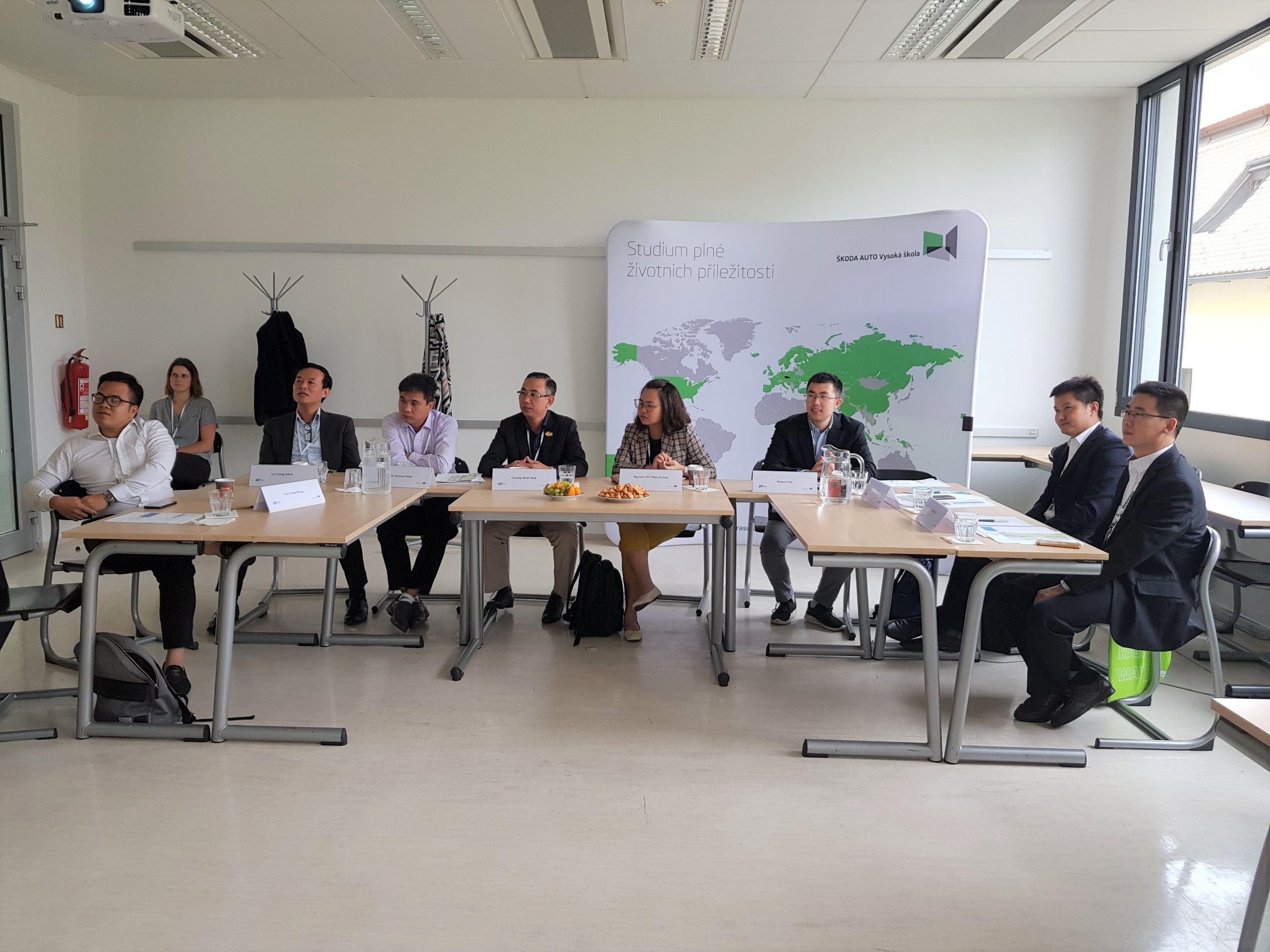 Workshop presentation and discussion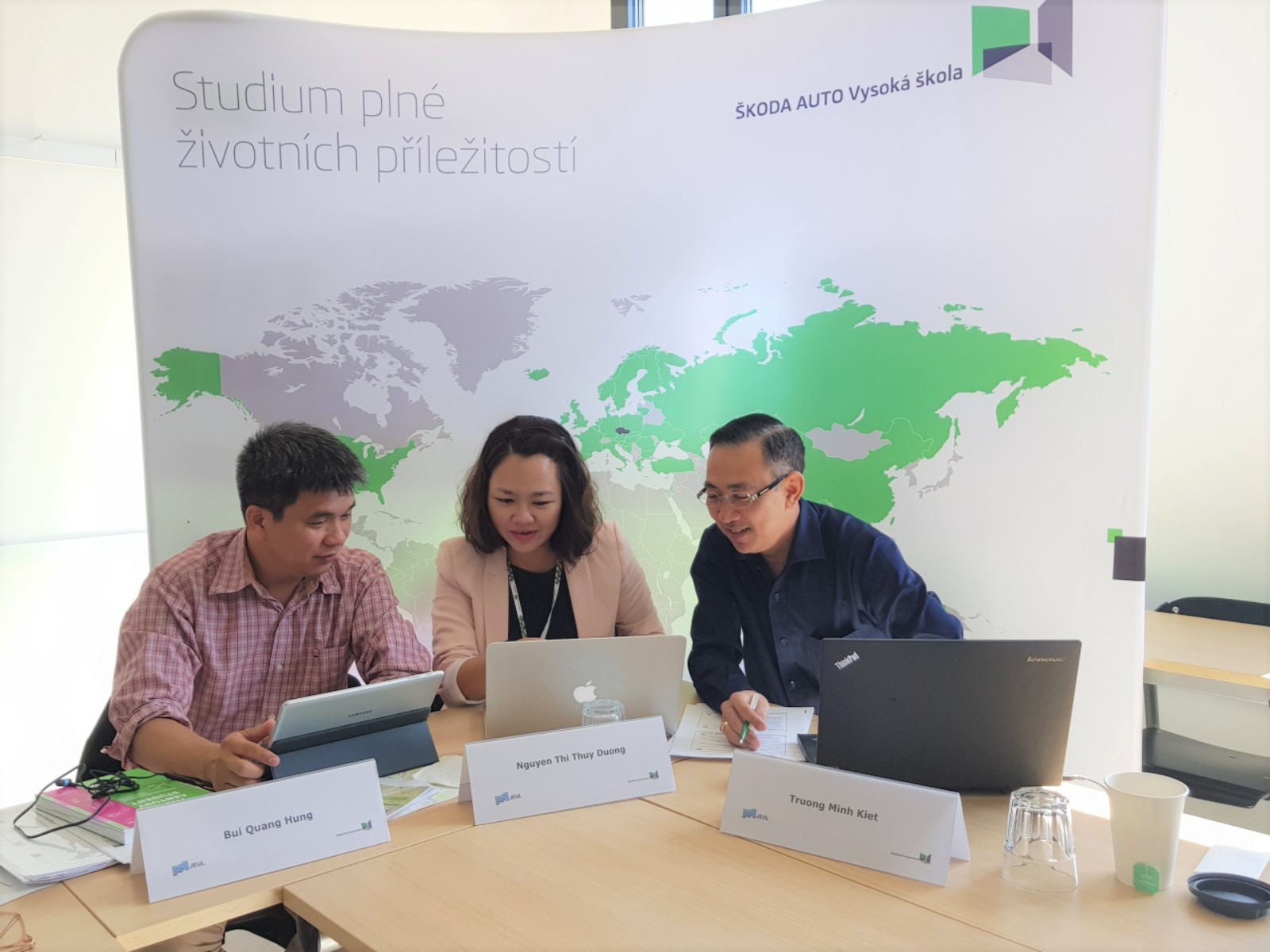 UEH teamwork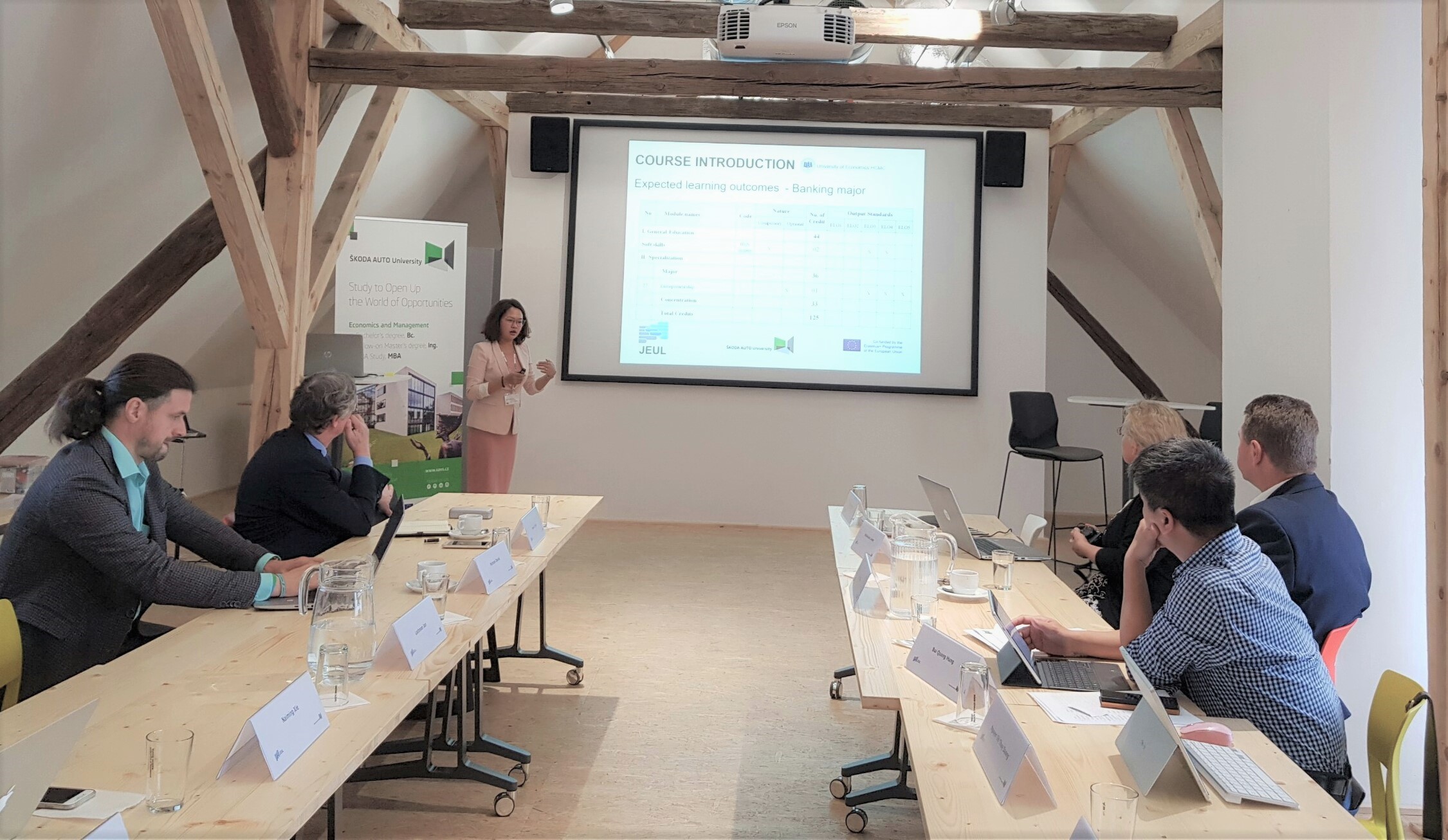 Presentations by UEH members
Source: Erasmus delegate, Department of Communications and Public Relations.