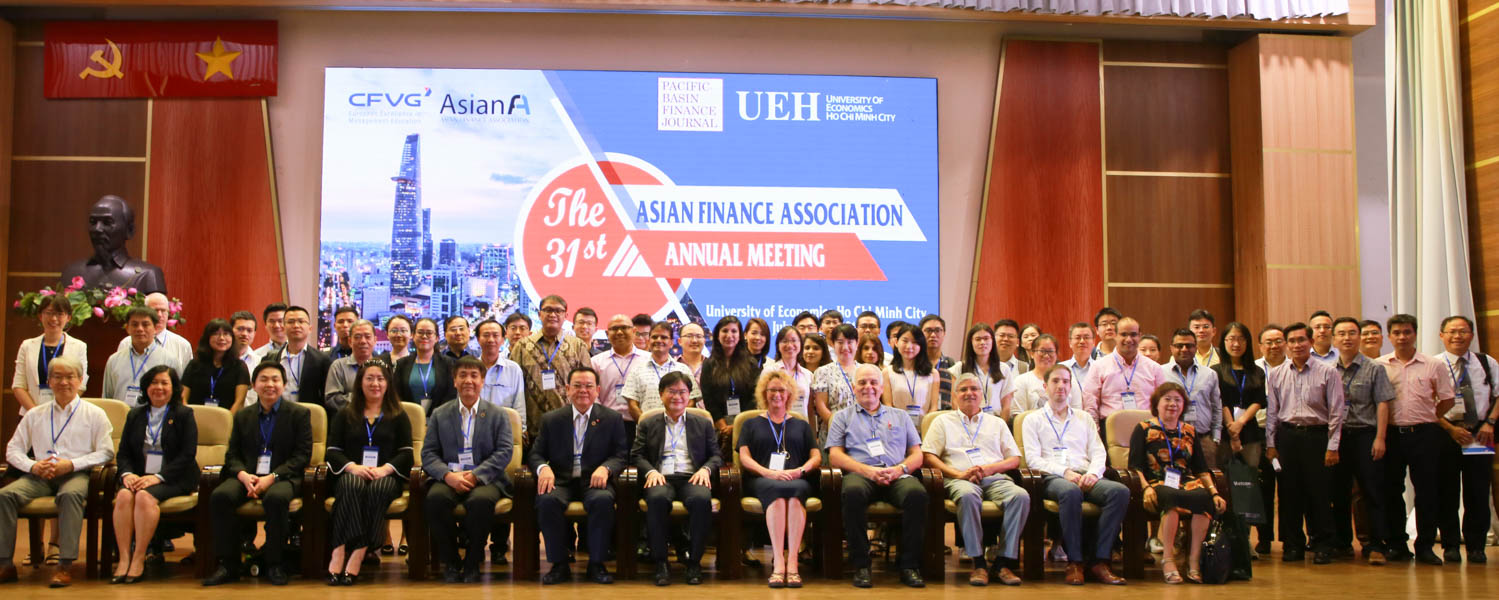 About 300 experts and researchers from various countries attended The 31st Asian Finance Association Annual Meeting in UEH
About 300 experts and researchers (250 foreign delegates) got together in the University of Economic Ho Chi Minh City for The 31st Asian Finance Association Annual Meeting  from July 07th to 09th, 2019. This is the very first time a significant international conference of Asian Finance Association (AsianFA) (*) was taken place in Vietnam, thus contributing to lift our country up on the international recognization.
Attending the conference, on the side of Asian Finance Association, there were Prof. Robin K.Chou - President, Prof. Kelvin Tan - Vice President, Prof. Bohui Zhang - Vice President, Prof. Karen Benson - Former President and other members. Keynote speakers include: Prof. David M Reeb - National University Singapore (NUS), Prof. Michelle Lowry - Lebow School of Business, Drexel University (United States). Especially, UEH warmly welcomed Editors of three prestigious journals including Prof. Robert Faff of Pacific-Basin Finance Journal, Prof. Kwangwoo Park of Asia-Pacific Journal of Financial Studies and Prof. Allaudeen Hammed of International Review of Finance. On the UEH's side, there was Prof. Nguyen Dong Phong - President; Prof. Nguyen Trong Hoai - Vice President, Assoc. Prof. Vo Xuan Vinh - Dean of Institute of Business Research along with dean and vice dean from other departments, faculties, institutes of University of Economics Ho Chi Minh City.
In opening words delivery, Prof. Dr. Nguyen Dong Phong - President of UEH shared his proudness for the host role of UEH in taking place the 31st Asian Finance Association Annual Meeting . In a deeper honour, we are very proud to welcome more than 530 submissions and 180 papers were selected. There are 48 parallel sessions over the two-day conference. Moreover, UEH proudly welcomed 2 keynote speakers and 3 Chief Editors of world-leading jounals to engage in this conference.
During 8th and 9th, July 2019, there was 48 workshops happenings in parallel on major subjects of business finance, finance investment and management, business management, and state management policy for business, international finance, and finance markets etc.
In the evening of 9th July, 2019, at Conference Room of Thong Nhat Palace, the organization board set a friendly meeting for the delegates to facilitate communication, exchange, and share on research and partnership opportunities between them for the future. In this Gala Dinner, 8 awards of best papers was granted to the best articles of the conference.
The conference presented a significant meaning. On academy, this was a chance to share ideas and researches among the leading group of international scholars on new trends of finance research. This was also an opportunity for emerging scholars, lecturers, and students to obtain shares of new researches, exchange ideas and information on new development in finance research.
The conference contributed to linking forces of UEH with international ones, enhance research potential of UEH's group of lecturers in particular, and Vietnam scientists in general. Thus, UEH can grow quantity and improve quality of international publications under categories of ISI, Scopus, ABDC; create condition to grow as a QS-Asia classified university in the future. At the same time, the conference also lifted the school up on the field of research, in the region as well as over the world.
Some photos of the conference: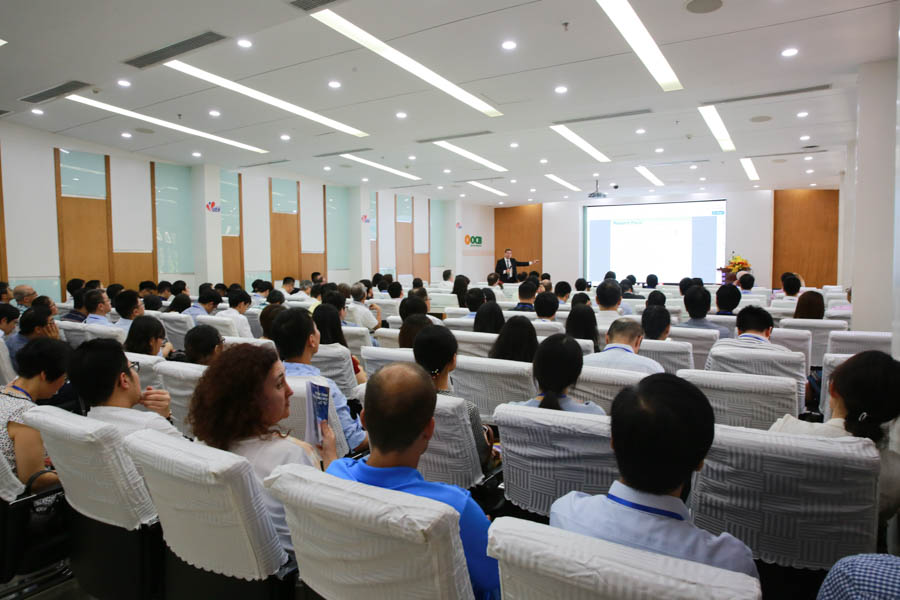 The whole view of the annual meeting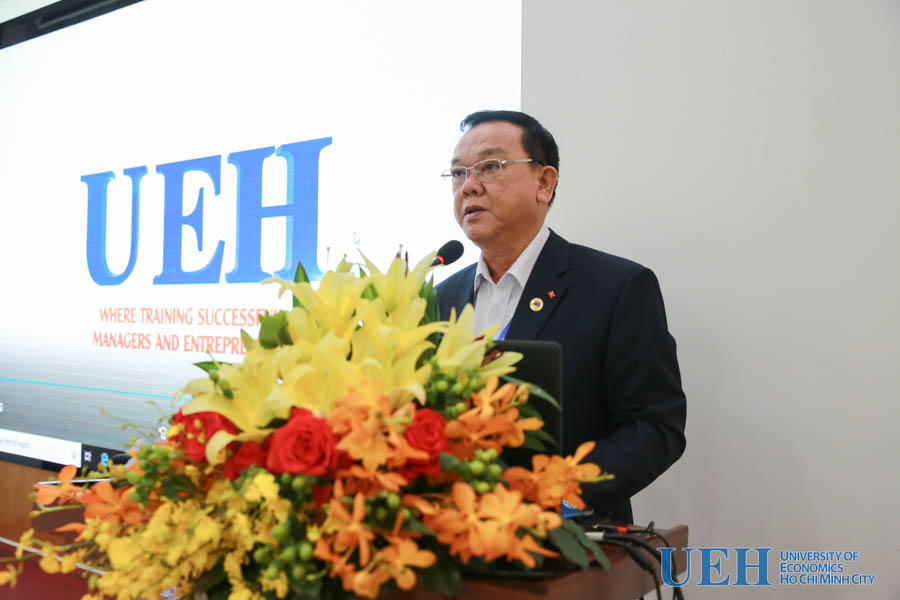 Prof. Dr. Nguyen Dong Phong  making an opening remark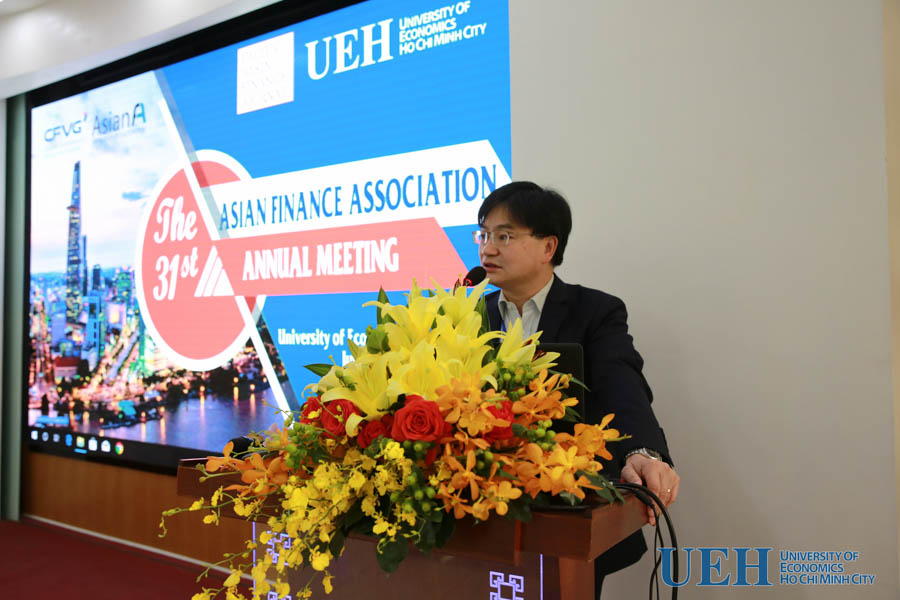 Prof. Robin K.Chou - President of Asian Finance Association giving a message at the Conference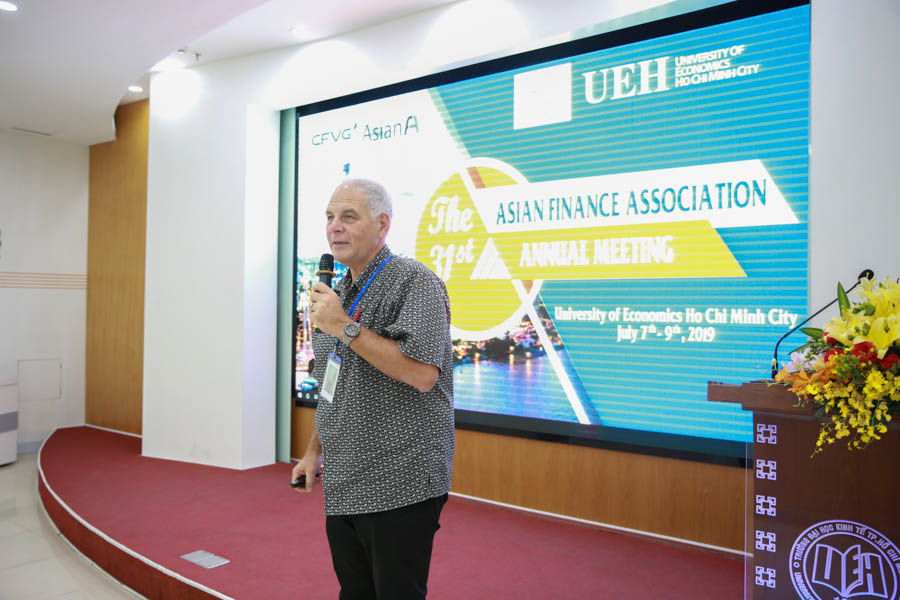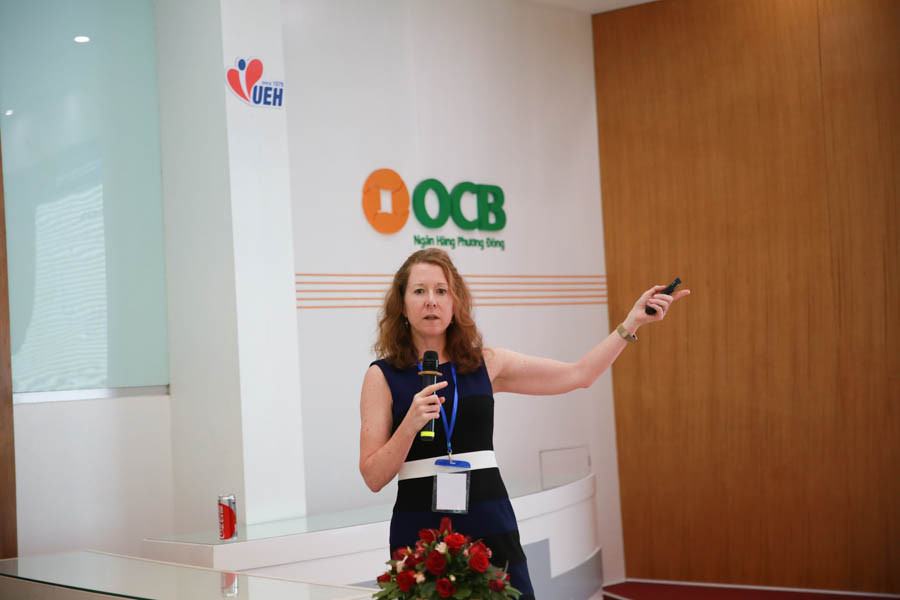 Researchers presenting their papers in parallel sessions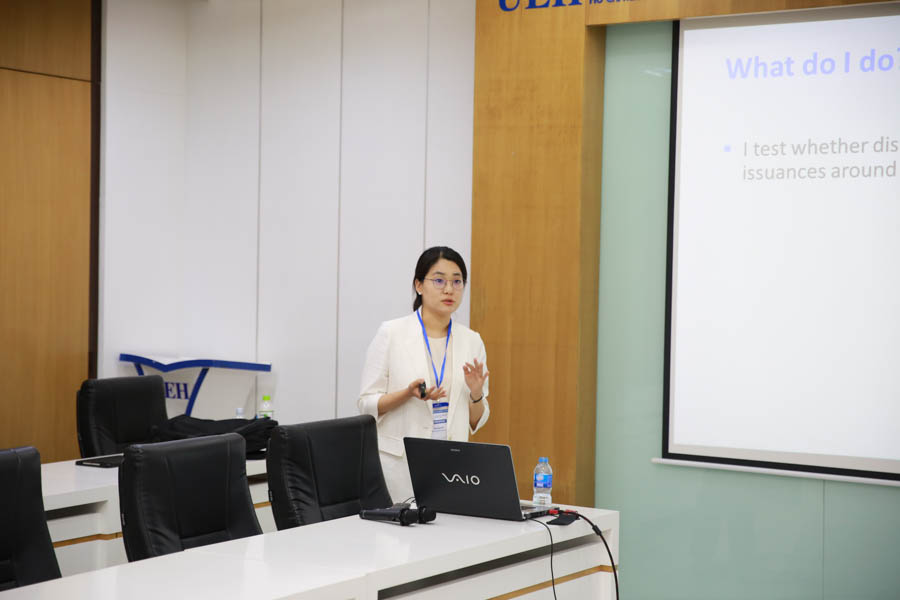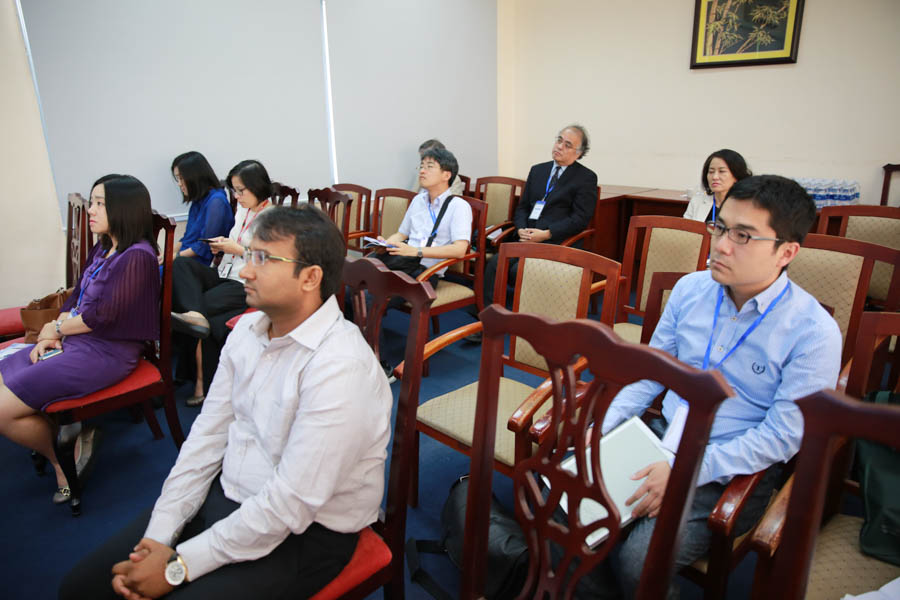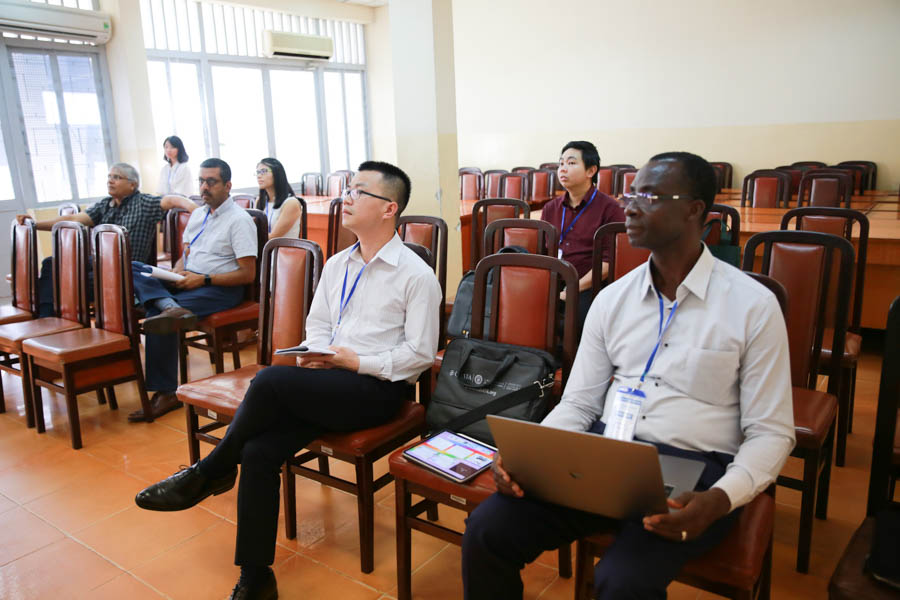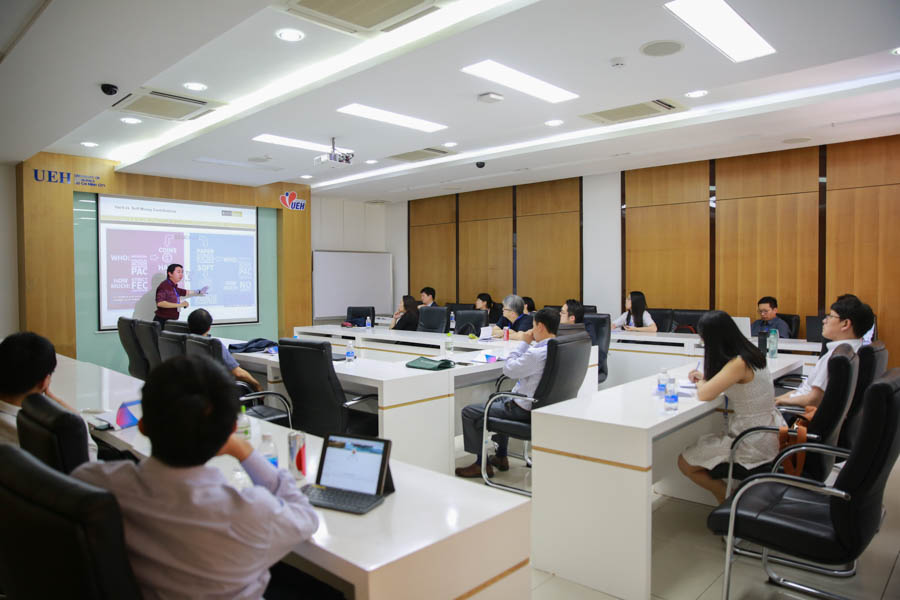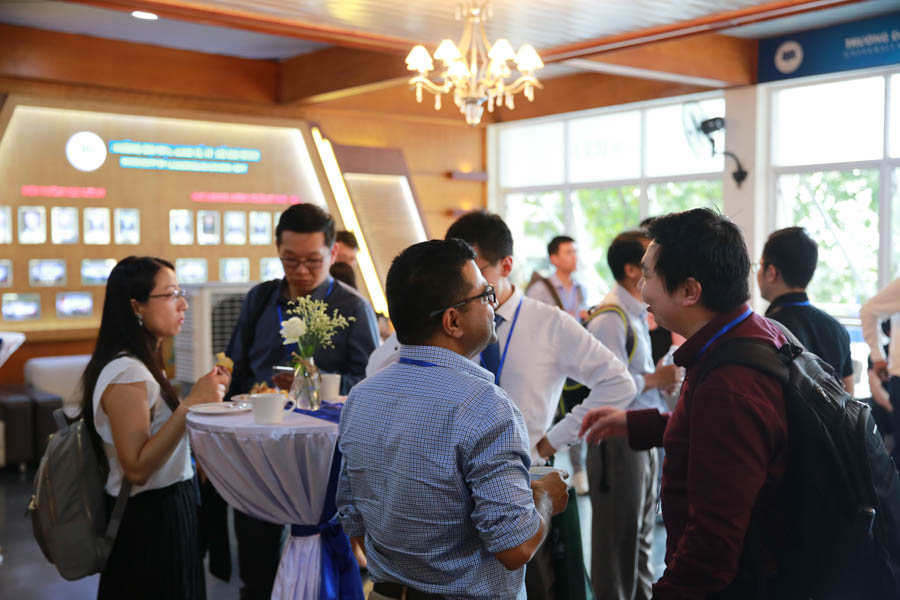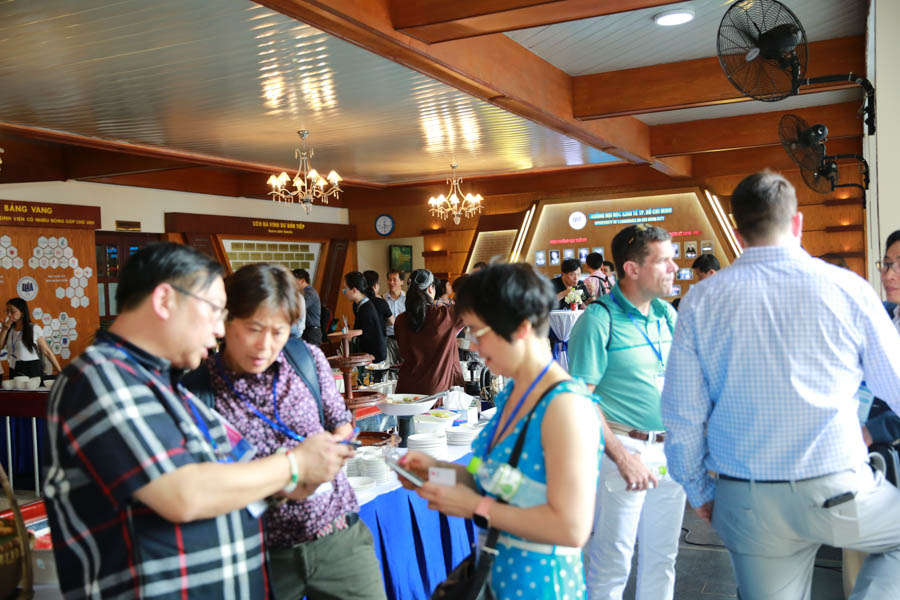 Delegates sharing, discussing about research ideas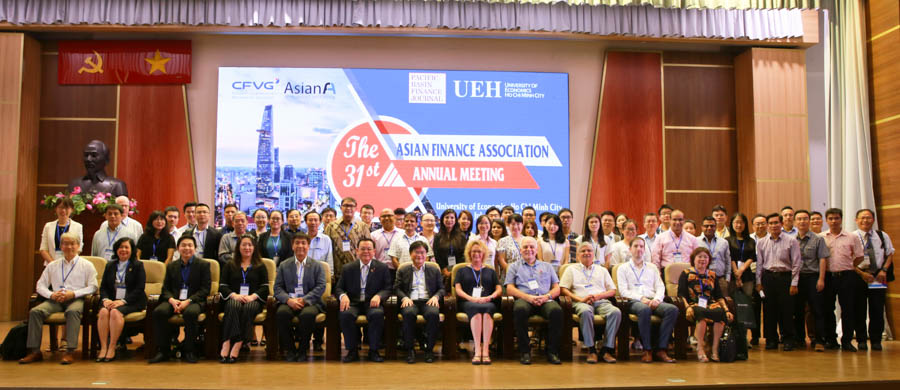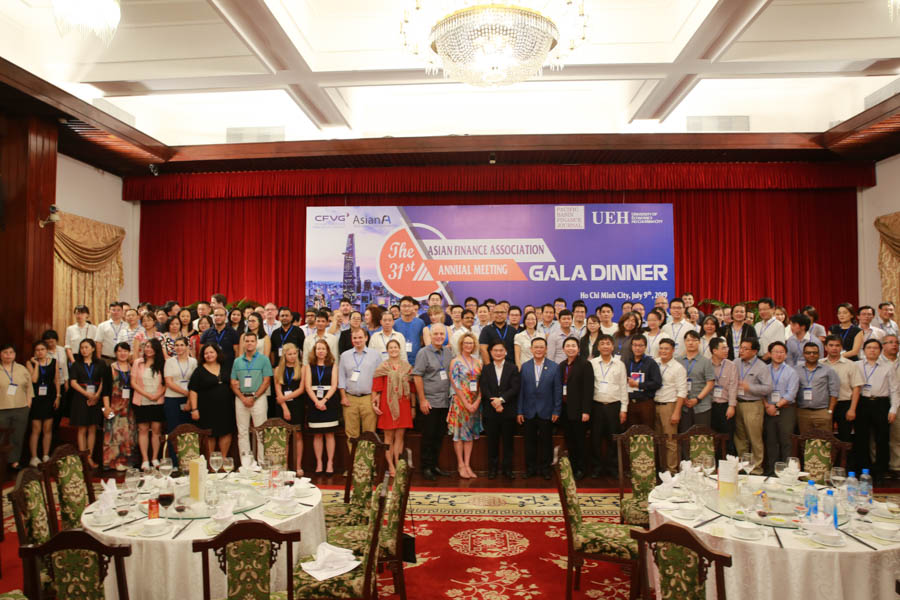 All participants taking group photo
(*) The Asian Finance Association (AsianFA) was founded in 1993 with the merger of the Asia Pacific Finance Association and Pacific-Basin Financial Management Society. The Association holds an annual meeting in the middle of the year, usually in late June/early July. The meeting and the conference move around the Asia Pacific region and are hosted by a local university.
Source: Department of Communications and Public Relations, Institute of Business Research