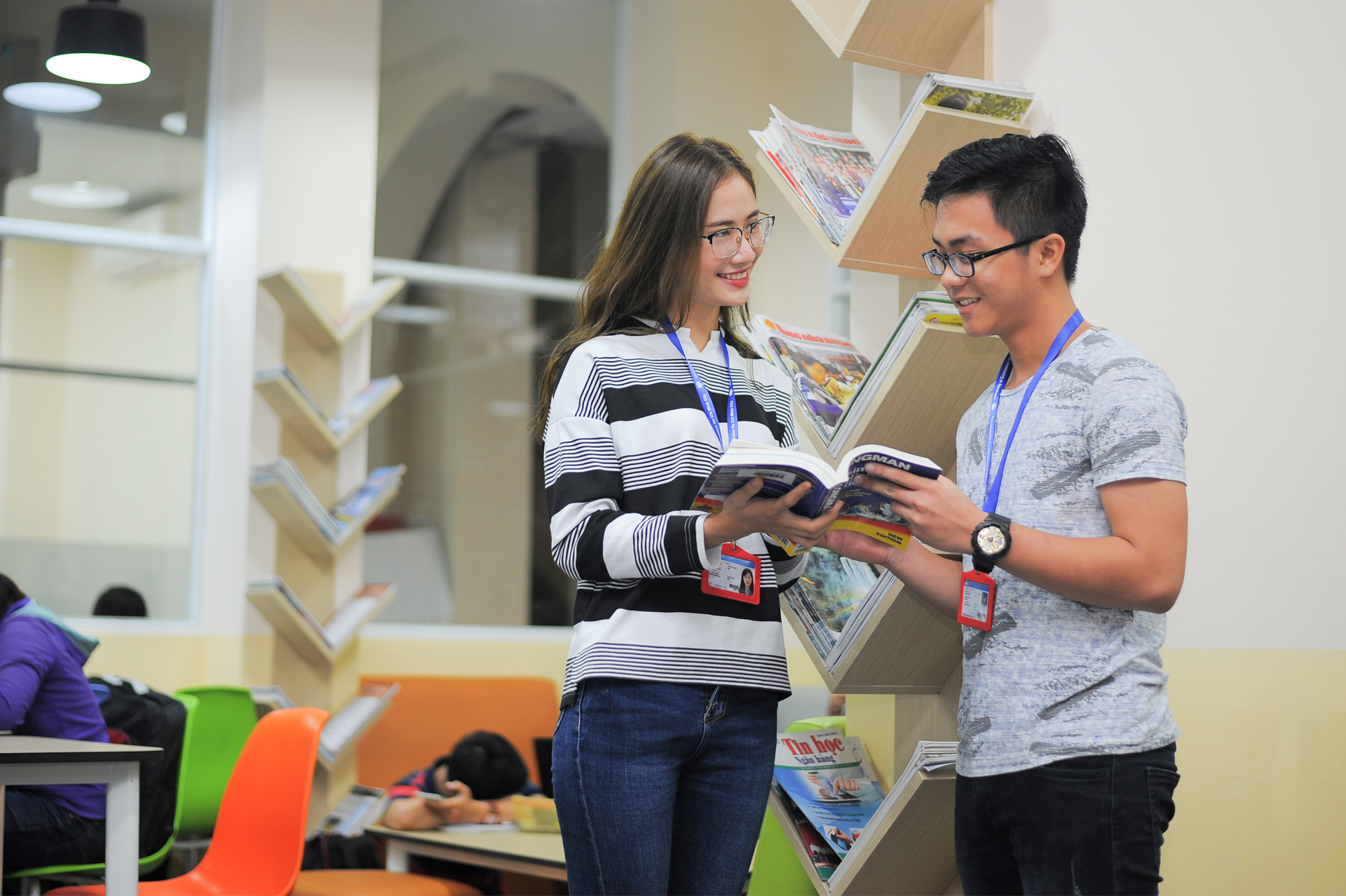 Department of In-Service Training Management
1. About us
Department of In-Service Training Management - University of Economics Ho Chi Minh City was established basing on the merging between in-service training centers in universities: the University of Economics Ho Chi Minh City, the University of Finance - Accounting and  the General University's Faculty of Economics, when the Government founded Vietnam National University Ho Chi Minh City
Inheritting merits of in-service training from universities merged with University of Economics Ho Chi Minh City (formerly University of Economics directly under control of Vietnam National University – ho Chi Minh City) under control of Ministry of Education and Training. Department of In-Service Training Management always complete tasks on administrating field and part-time degree training.
During the term 2017 - 2018, University of Economics Ho Chi Minh city has been training for part-time degree programs in local places from Quang Binh to Ca Mau with the number of university students more than 5.557 students.
Since its founding day, UEH has successfully trained various part-time degree programs, which acts as a source of officers with Bachelor of Economics degree for the Southern economic units specializing in: Accounting, Corporate Finance, National Finance, Banking, Management, Foreign Trade, Tourism, Statistics, Labour Economics,…The number of graduates in part-time degree plays crucial roles within enterprises, economic organizations, financial companies, tax companies, state treasury, banks, navy, military, Department of Economic System in Communist Party…
2. Functions, missions
2.1. Function
- Advising and initiating admission process, training administration; part-time degree students administration (including Part-time degree in university, Part-time second degree certificate, Inter-college transfer for part-time students - all are regarded as on-the-job training courses).
- Contributing ideas on devising development plans towards on-the-job training courses along our university developing processes.
2.2. Mission
- Conducting research to identify social needs, which will act as the crucial components for the President to rely on in building development plans towards part-time degree training course in university.
- Building rapports, providing aids and developing training and educating connections between our university and other local places, continuing education centers and other training institutions in part-time degree traning course.
- Establishing, initiating admission process; organizing, administrating training plans for students according to the present regulations.
- Administrating and utilizing efficiently human resources, facilities and other provided devices, equipments.
- Conducting and accomplising other tasks given by the President.
3. Organizational Structure
       The Department of In-Service Training Management has 12 personnel, included:
1 Head of department.
2 Deputies head of department.
9 Officials
4. Contact
Address: 59C Nguyen Dinh Chieu, Ward 6, District 3, Ho Chi Minh City
Phone: (84)(28)38 231 612
Email: tuyensinhvlvh@ueh.edu.vn 
Website: http://taichuc.ueh.edu.vn/.