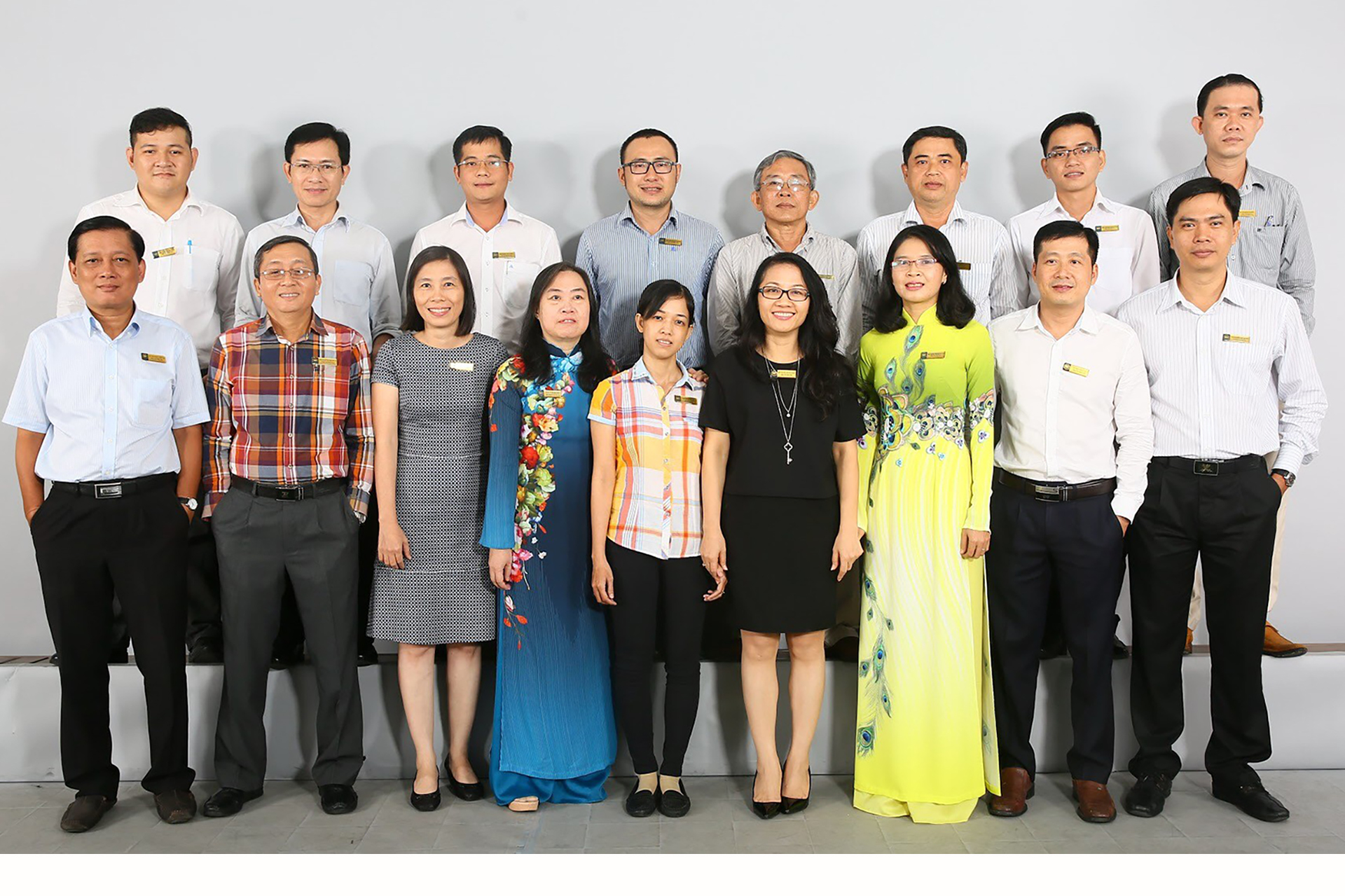 School of Public Finance
1. About us
Inaugurated in 1976 as the first higher education centres providing training programs in Public Finance in Vietnam, the School of Public Finance at the University of Economics Hochiminh City has built a reputation as the best Public Finance School in the South of Vietnam.
Building on a rich tradition of rigorous study and education and on its location in the nation's economic centre, the school offers a superior udergraduate and postgraduate education for students wishing to pursue degrees and professional programs in Public Finance and Taxation. All the programs are designed carefully to satisfy the professional requirements from both public and private sectors.
Our faculty consists of twenty five full-time members; two professors, five associate professors, twelve doctors, six masters; who engage actively in cutting edge scholarship, conduct research and publish regularly in prestigious academic journals, and have extensive experience as consultants in a wide range of public finance. As a result, they are uniquely positioned to not only teach undergraduate/graduate courses and executive education programs, but also provide pubic financial management fellows with the theoretical underpinnings and exposure to the best practices.
Our faculty members routinely partner with businesses, government agencies, international organizations, and especially international universities to test, refine, and develop course content that addresses the conditions and challenges of today's finance and management environment while anticipating tomorrow's needs. Therefore, our curriculum is constantly evolving to meet the international education-training standards and the changing demands of the reality. Through our courses, we develop students into professionals and managers with an opened-practical mindset. They learn an invaluable set of skills essential to recognizing problems and solving them. We teach students to connect the dots; to look at reality challenges from across disciplines, with an integrated perspective. And we provide the guidance and opportunity for them to evolve as effective professionals and managers, so they will not only stand out in the first year after graduation, but in the decades beyond as they move further and further ahead in their careers.
2. Objectives
2.1. Mission 
Our mission is twofold: we are committed to educating and developing professionals, managers, and leaders in Public Finance and Taxation who, working in both public and private sectors, create value for their stakeholders and society at large; we accomplish this through our Bachelor, Master, PhD, and Executive Education programs.
We are equally committed to developing new scholars and teachers, and to creating and disseminating pathbreaking knowledge, concepts, and tools which advance the understanding and practice of Public Finance and Taxation; we accomplish this through our faculty research and PhD programs.
2.2. Vision
We aim to become and sustain a leading school of public finance in Vietnam recognized and known for its excellence in teaching, learning, research, and consulting.
3. Organizational structure
Our organizational structure includes:
+Board of management
+Three divisions:
Public Finance Division;
Finance - Money Division;
Tax Division.
4. Contact
Address: D201, Campus D, 196 Tran Quang Khai ST, Tan Dinh Ward, HCMC
Phone:: (+84).28.35265836, (+ 84).28.35265837
Email: spf@ueh.edu.vn
5. PARTNERS