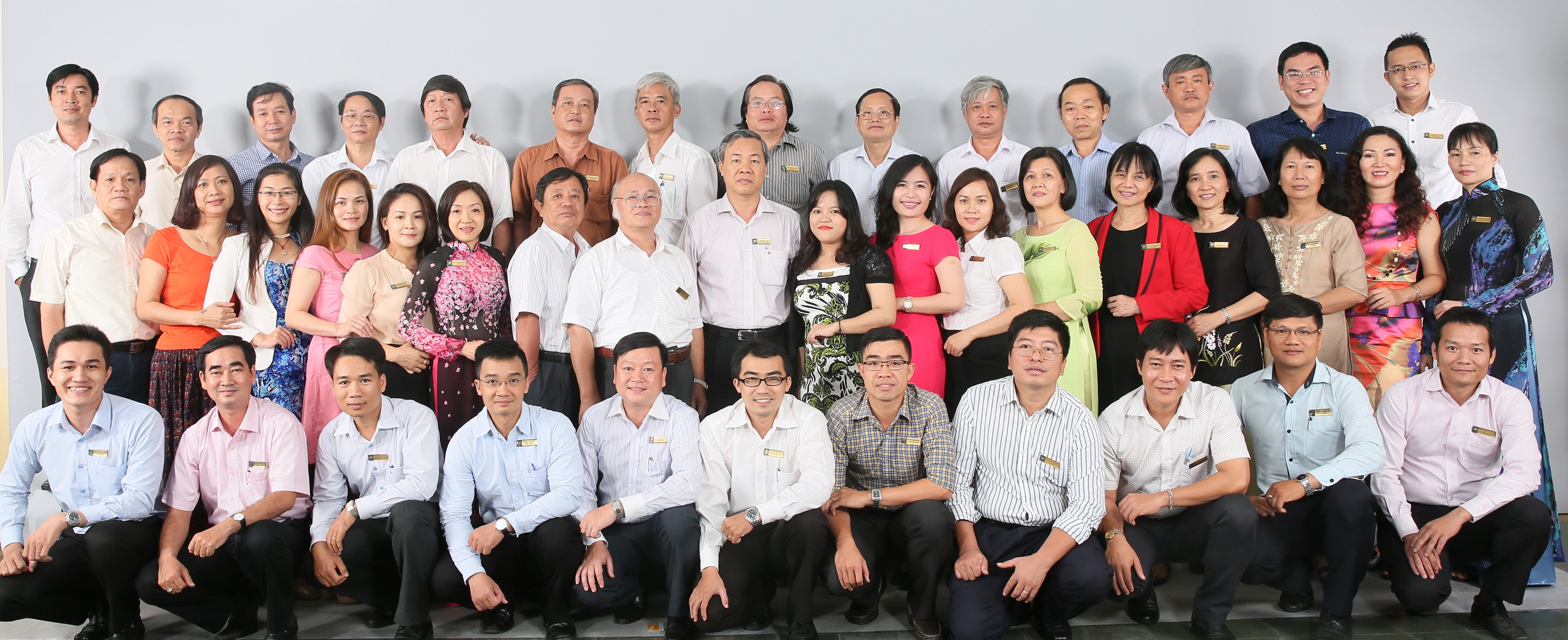 School of Management (SOM)
1. About us
Historically, the School of Management was firstly established as the Faculty of Business Administration on 08/02/1990 by integrating three units: Fundamental management science subject; Merchandise division; and Economic Laws division. Two years later, in 1992, the Faculty of Business Administration is integrated with the Faculty of Industrial Economics. After that, since the faculty has gone through restructuring processes, academics from Management Fundamental division of University of Finance and Accounting joined in our Faculty of Business Administration on September 1996. And then, the faculty has been renamed as School of Management since 2015.
With excellent achievements during more than 27 years of establishment and development, School of Management has been awarded many honor awards from the State and the Government.
2. Objectives
The School of Management is responsible for offering training programs at the bachelor, master and doctoral levels in the majors of management. Its training programs are continuously updated in compliance with international standards to match the higher demand of domestic and foreign labor market;
Enhancing scientific research competence for SOM academics. This aims to increase SOM' number of publications in the qualified domestic and international journals as well as enrich the scientific knowledge;
Establishing domestic and international collaborations with universities and businesses to internationalize training programs and apply novel knowledge to solve business problems in real-world situations.
3. Programs
The School of Management offers courses and programs at the bachelor, master and doctoral levels.
On the one hand, the School of Management offers four bachelor programs:
Management program is designed to provide up-to-date knowledge and managerial skills for students who wish to become the managers of a business organization in the future.
Quality management program emphasizes on the knowledge and skills for conducting total quality management activities in a business successfully.
Entrepreneurship management program aims to equip students with significant understandings and skills to successfully solve several problems they will face when start-up their own businesses
Hospital management program mainly focuses on the management knowledge and skills specifically applied to healthcare field. After graduating, the students are able to work in any level of management hierarchy in a healthcare institution.
On the other hand, post graduate program is designed to provide advanced management knowledge for solving either practical or academics problems (for master degree) and improve students' scientific research competence complied with international standards (for doctoral degree).
4. Organizational structure
The School of Management currently has 48 certified and experienced academics in 6 divisions and administration staffs as illustrated in the following figure: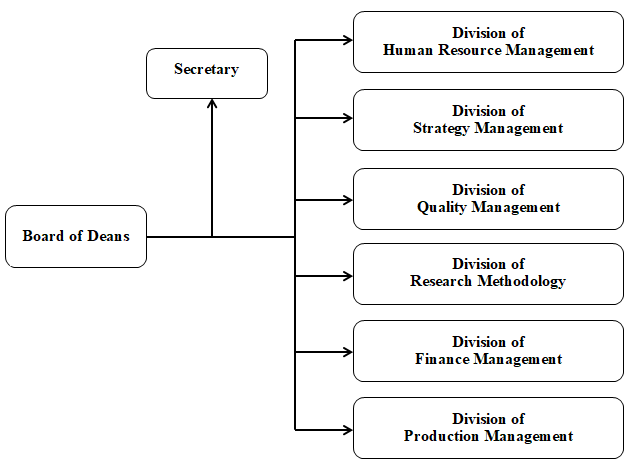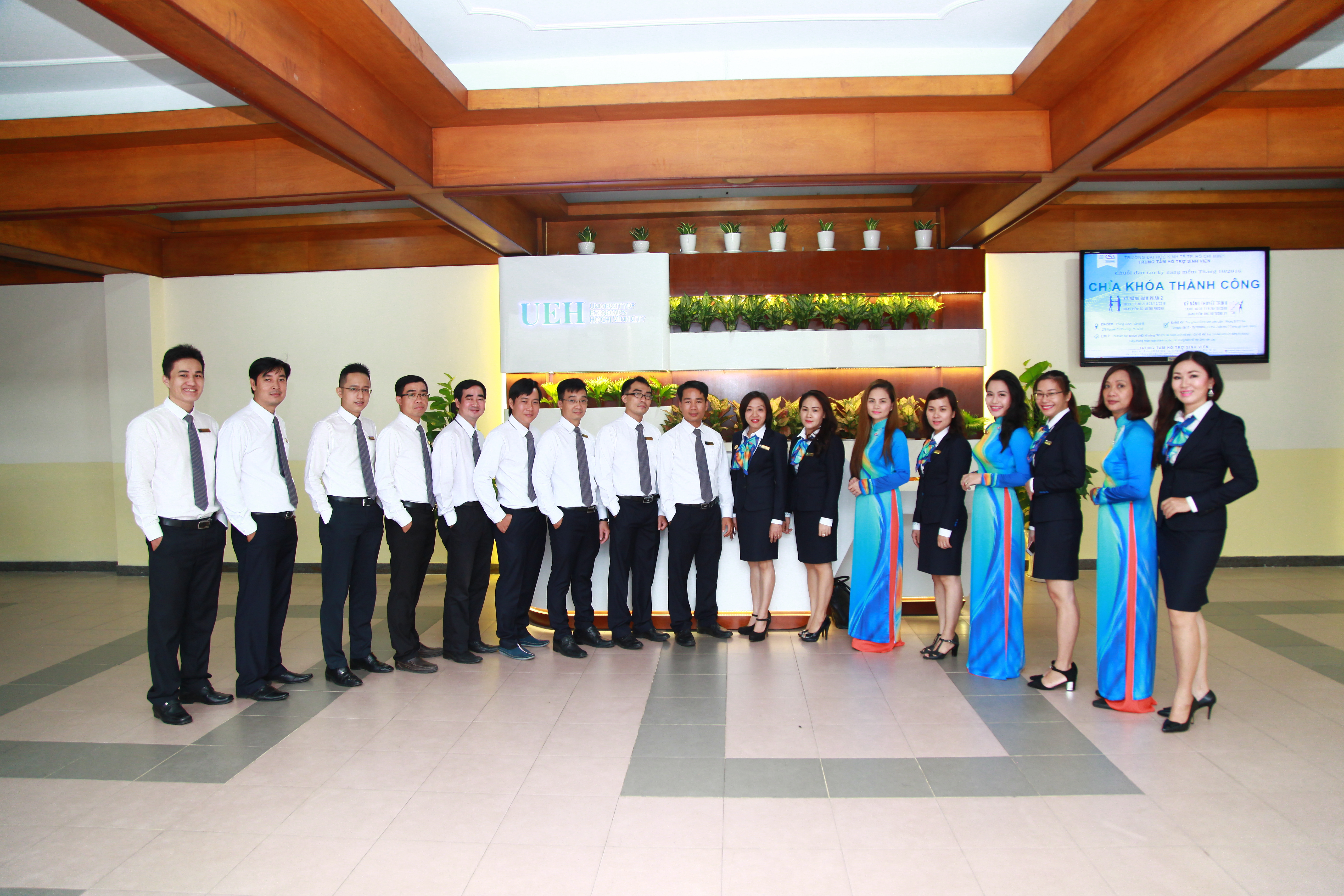 5. Contact
Address: Room A.114 - 59C Nguyen Dinh Chieu, Ward 6, District 3, HCMC
Phone: 028.38237735 – 028.38231594
Website: www.som.ueh.edu.vn
Email: som@ueh.edu.vn
6. Partners