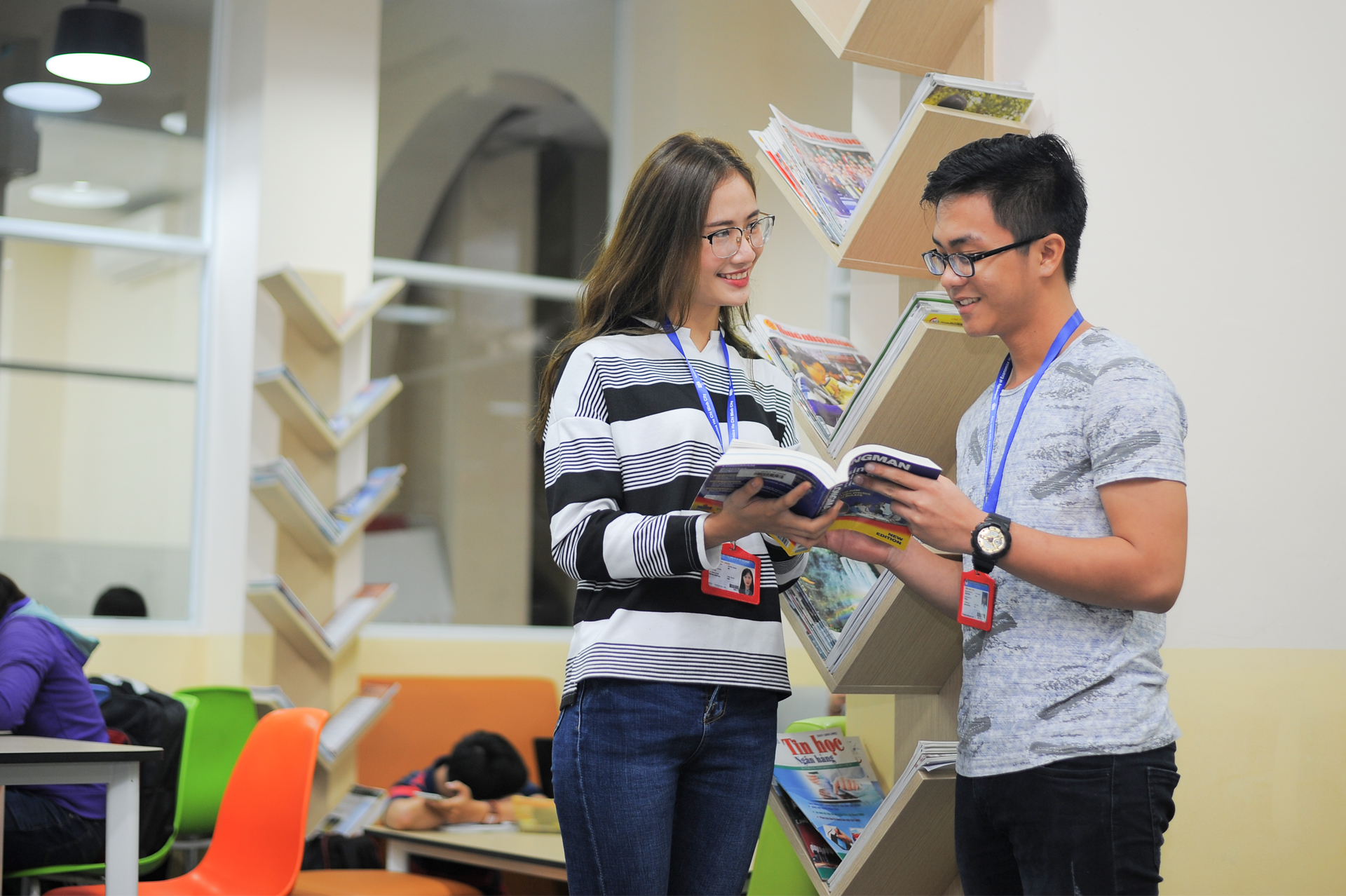 School of Finance (SOF)
1.     ABOUT US
Established in 1976, School of Finance (SOF) was one of biggest falcuties of University of Economics Ho Chi Minh city. Going through many years with the great innovations, SOF has collected the remarkable achievements in term of education and research, providing the wide range of financial specialists for market as well as contributing knowledge to academic community in Vietnam.
SOF is proud of being one of the leading educational institutions in South Vietnam. With the mission of building a skillful workforce for the financial market, SOF enrolls a lot of students for both undergraduate and postgraduate. It's estimated above 2.000 students following various curriculums and special programs at SOF every year.
Networking is focused on the recent time. SOF rapidly expands the relationship to either private or public institutions in the interest of spreading the value of education and research. SOF usually publishs researchs and reports about macroeconomics, financial market and banking system in Vietnam. Prof. Tran Ngoc Tho (SOF's instructor) is a member of National Council of Consulting Finance and Monetary Policies which is in charge of proposing orientations, policies and large-scale issues on financial and monetary issues to the Government and the Prime Minister.
In addition, SOF is the unique partner of University of Aberdeen in Vietnam. The linked program between SOF and Aberdeen which takes only one year to complete, has two majors: MSc financial and investment management and MSc accounting and finance. Postgraduates spend half of time studying and making dissertation in England.
2.     OBJECTIVE
The SOF's curriculums are designed for purpose of helping students seize basic knowledge, modern techniques and excellent skills, particularly equivalent to various programs of prestigious universities in the world. After graduation, students are capable of analyzing and resolving many types of financial problems, also suggesting new policies based on empirical research they've conducted. Above all, their qualifications is guaranteed to match with regional and international labor markets
Undergraduate and postgraduate from SOF are talented candidates who reach the tipping point of professional skills and academic learning. They also have good attitude, standardized behavior and moral decency which are vitally necessary for working in financial sector.
3.     PROGRAMS
The SOF's advanced curriculums are based on referencing top hundred University and College Programs all over the globe, such as:
 Wharton School – University of Pennsylvania
 Isenberg Shool of Management – University of Massachusetts
University of Pittsburgh
Durham University Business School
Cass Business School, City University London
Terry College of Business, University of Georgia
From that, we customize and build the qualified programs which are pillared by four group of concentration: Corporate finance, International finance, Financial Investment, Financial risk management and insurance, including 2 majors:  Finance and financial risk management and insurance.
4.     ORGANIZATIONAL STRUCTURE
SOF currently has 33 instructors and 02 school assistants, specifically:
1   Professor
6   Associate Professors
7   Ph.Ds
19 MSc and Researching Candidates
Dean of School:            Associate Professor, Ph.D Nguyen Khac Quoc Bao
Vice Dean:                   Ph.D Le Dat Chi
                                   Ph.D Dinh Thi Thu Hong
5.     CONTACT
School of Finance Office: D105, D106
Address: 196 Tran Quang Khai St, Tân Định Ward, Dist 1, Ho Chi Minh City 
Phone: 0835.265.829 – 0835.265.830
Website: www.sof.edu.vn
E-mail: sof@ueh.edu.vn
6.     PARTNERS