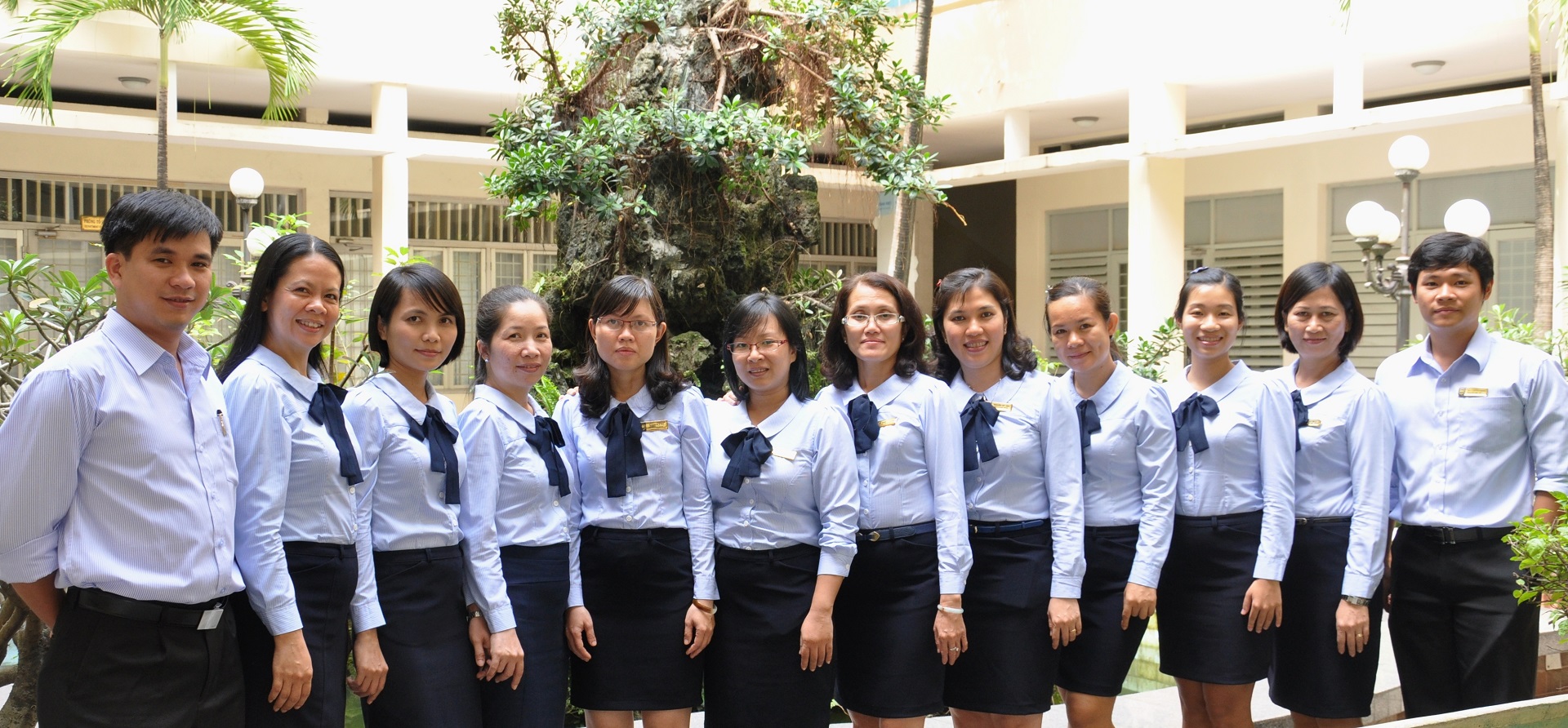 Department of Finance - Accounting
1. About us
The Finance - Accounting office is a functional division of the University of Economics Ho Chi Minh City which aims (1) to provide high quality management information to support decision making; (2) efficient transaction services for our students, staff, departments and external stakeholders; (3) a professional purchasing service for departments, ensure to achieve value for money; (4) a reporting and control framework to support all the University's financial activities.
2.  Missions and tasks
Developing and implementing financial plans in the short, medium and long term;
Budgeting, organizing accounting work, reporting the University's financial sources according to regulations;
Organizing the collection of the tuition fees and charges of students fully and promptly, advising the Board of Management to increase the University's finance resources in various ways;
Paying salary, social insurances, health insurances, accident insurances, allowances for management, teaching, welfares, overtime wages and other allowances for officials, civil servants, seasonal contract workers; paying scholarships, student allowances and all expenses for study, teaching, scientific research, building facilities, repairing, purchasing equipment etc. of the school in accordance with current regulations;
Main responsibility for building, modifying and supplementing annual internal expenditure regulations. Guiding the accounting standard and regulations on financial management; organizing the financial audits of university units in financial revenue-expenditure activities and the use of the budget;
Being responsible for all tax activities including VAT tax, corporate income tax for the university and its units, personal income tax for all staff;
Coordinating with related functional units to manage and utilize the financial resources and properties efficiently and economically;
Reporting and disclosure statements in accounting, finance according to regulation.
3. Organizational structure
The department has a Head and a Vice Head, with the scale and structure of operations, including a chief accountant and functional accountants: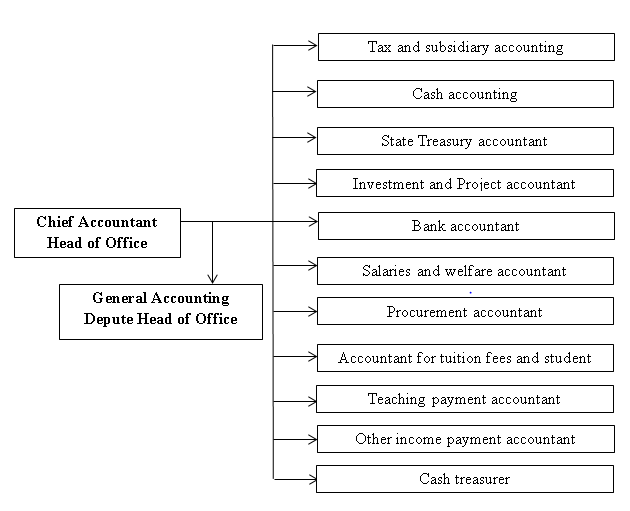 4. Contact
Address: Room A.009 - 59C Nguyen Dinh Chieu Street, Ward 6, District 3, HCM City
Phone: 08.38222357
Fax: 08.38222357
Email: tckt-contact@ueh.edu.vn
Website: http://tckt.ueh.edu.vn