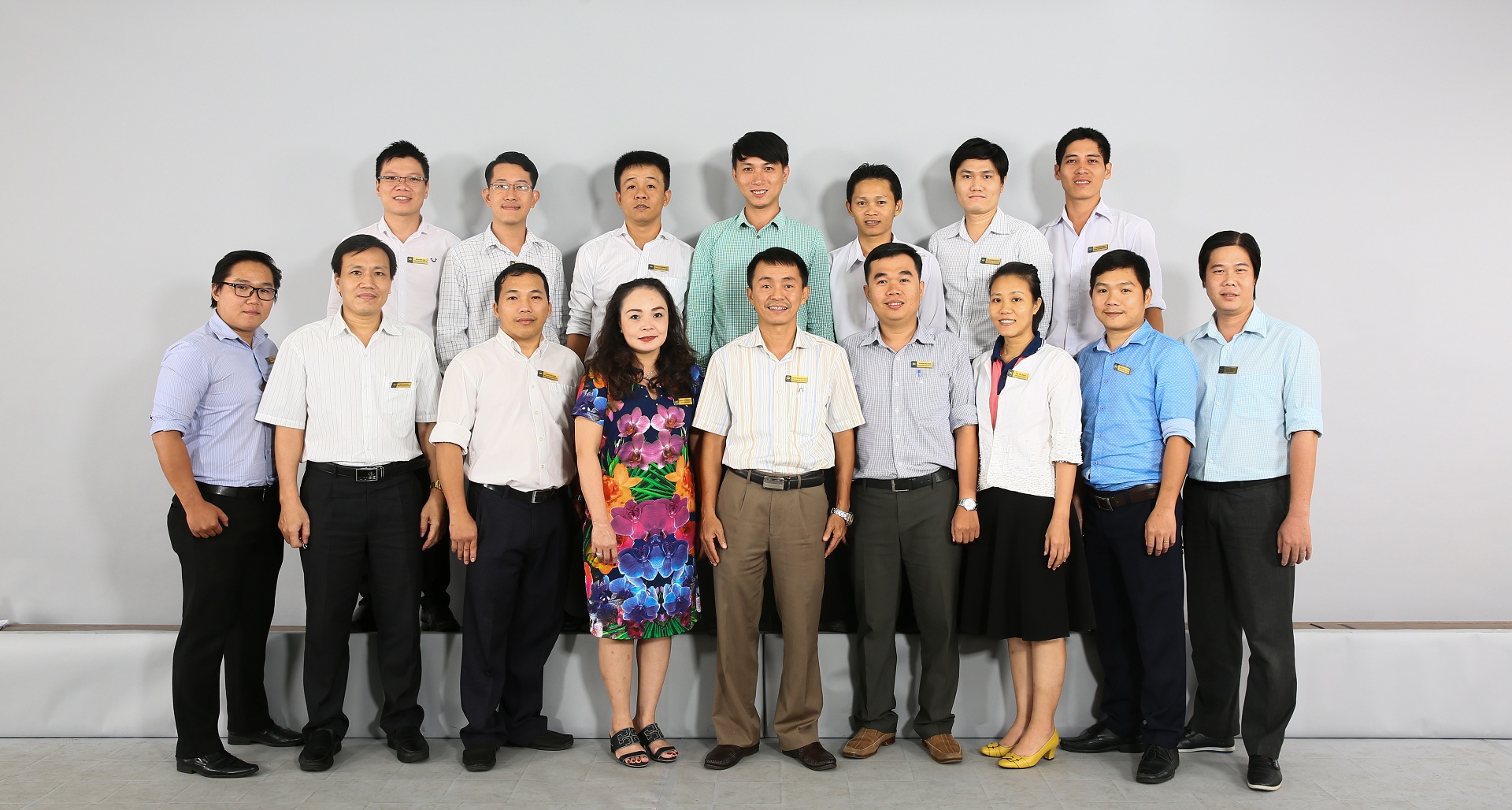 Department of Information Technology
1. About us
IT Department of University of Economics HCMC (UEH) was established on October 27, 2008 in accordance with Decision No. 11776/QD-DHKT-TCHC with the aim of devising an information system applicable to all activities of the University, which contributes to making it an internationally accredited institution. Over the past four years, the Department, under supervision of the UEH President's Board and with untiring efforts made by its staff, has been undertaking the missions of a leading unit, fulfilling some of the tasks as follows:
Develop and strengthen a highly stable network with 27 servers that facilitates smooth operation of the UEH's IT system in support of management practices, teaching and learning, information searching, and scientific research; install  powerful enough WIFI systems at key facilities to serve students, UEH staff, and visitors within the scope of the University;
Build a portal system integrated with management applications and more than 50 affiliate websites consistent with UEH Identification Standards;
In collaboration with other departments, design, upgrade, and put into operation the software system to manage all activities of UEH, promoting its development;
Develop LMS (Learning Management System) for online teaching and working;
Set up a system of workstations and provide information technology equipment besides necessary applications installed and internet connection established for various academic activities (a total of more than 700 computers equipped in computer labs, over 450 computers for management practices, 50 laptops, and over 650 IT devices of other kinds); and
Together with other university-affiliated faculties, design and coordinate IT training courses with ERP (Enterprise Resource Planning) and IC3 (Internet and Computing Core Certification) output standards for undergraduate students in regular academic programs (an advanced, well-managed center has also been successfully established and authorized to administer IC3 Exam).
2. Objectives
To foster the application of information technology to all UEH activities and introduce the University to the global community, IT Department has been assigned the following functions and core missions:
2.1. Functions
Advise, organize, and fully implement the  management of the entire IT system, including networks and IT applications for research, training, and administration of the University; and
Devise orientation and strategies for IT development in keeping with all UEH activities in each phase of development.
2.2. Core missions
Devise orientation and strategies for IT development in each phase of development of the University and other departments;
Control and coordinate all IT activities; establish, monitor, and maintain the operation of IT systems;
Introduce and implement software system supporting UEH activities;
Design and consolidate the network system and IT infrastructure to well satisfy demands at every stage of UEH development;
Develop online applications for activities at the institution;
Organize IT training courses for students and UEH staff as assigned by the University;
Ensure security of UEH's information system and electronic databases;
Others as assigned by President.
3. Organizational structure
The IT Department personnel consist officially of 16 members including two leaders, one administrative officer, and others in three sub-departments with assigned professional functions.
-  Number of staff members: 2
-  Duties: Develop and supervise the entire network system of UEH.
-  Number of staff members: 5
-  Duties: Monitor the IT infrastructure and computer labs.
-  Number of staff members: 6
-  Duties: devise and manage the entire software system of UEH; coordinate IT courses for students and UEH staffs.
4.        Contact
Address: Room A203, 59C Nguyen Dinh Chieu Street, Ward 6, District 3, Ho Chi Minh City
Phone: 028 38 257 263
Email: cntt@ueh.edu.vn
Website: http://cntt.ueh.edu.vn/