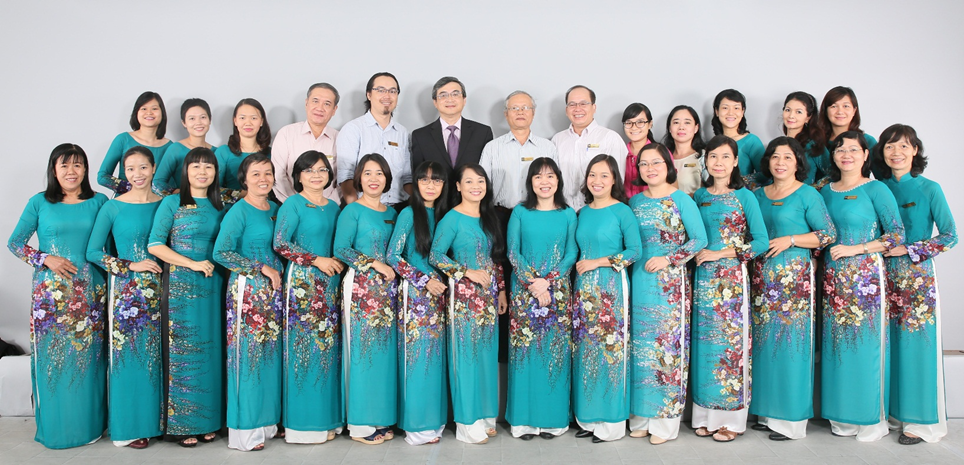 School of Foreign Languages for Economics (SFLE)
1. About us
On September 5, 2014, the School of Foreign Languages for Economics (SFLE) was established by the president of the University of Economics Ho Chi Minh City (UEH), with the signing of Decision No. 2845 / QĐ-ĐHKT-TCHC. SFLE was established on the basis of upgrading SFLE's predecessor, the Department of Foreign Languages.
2. Functions and objectives
2.1. Functions
SFLE's function is to foster and train human resources with foreign language skills to meet the increasing demands for multicultural and multilingual working environments, given the current trend of international integration.
SFLE is established as a unit for studying languages, cultures, theories and methods of teaching foreign languages; for selectively acquiring and introducing the essence of international cultures; and for preserving, and promoting to international contacts, a culture deeply imbued with the Vietnamese identity.
2.2. Objectives
SFLE has pursued the following objectives:
Diversifying training forms and programs and, step-by-step, raising the quality of training to meet increasing demands for human resources with foreign language skills
Promoting scientific research in the service of teaching and contributing to the fulfilment of UEH's goal of becoming a research-oriented university
Broadening the scale and improving the quality of international cooperation in the field of training and scientific research.
Raising the position and brand of SFLE over time in the fields of training, scientific research and fostering human resources with foreign languages.
3. Programs
SFLE is now operating English programs for non-English major learners of different levels and modes of education in UEH.
Since 2014 SFLE has taken the responsibility for training the bachelor's program in the major of Business English.
4. Organizational structure
SFLE currently has 35 faculty members, including 11 senior lecturers; 32 lecturers with master's degree, one with PhD degree, and two PhD candidates.
SFLE is organized into the following three departments:
·        Department of Foreign Languages for General Purposes
·        Department of English Language Studies
·        Department of Foreign Languages for Specific Purposes.
5. Contact
·        Room A208, 59C Nguyễn Đình Chiểu, District 3, Ho Chi Minh City
·        Phone: (+84) 0238242158.
·        Email: nnkt@ueh.edu.vn
          Website:  
6. Partners