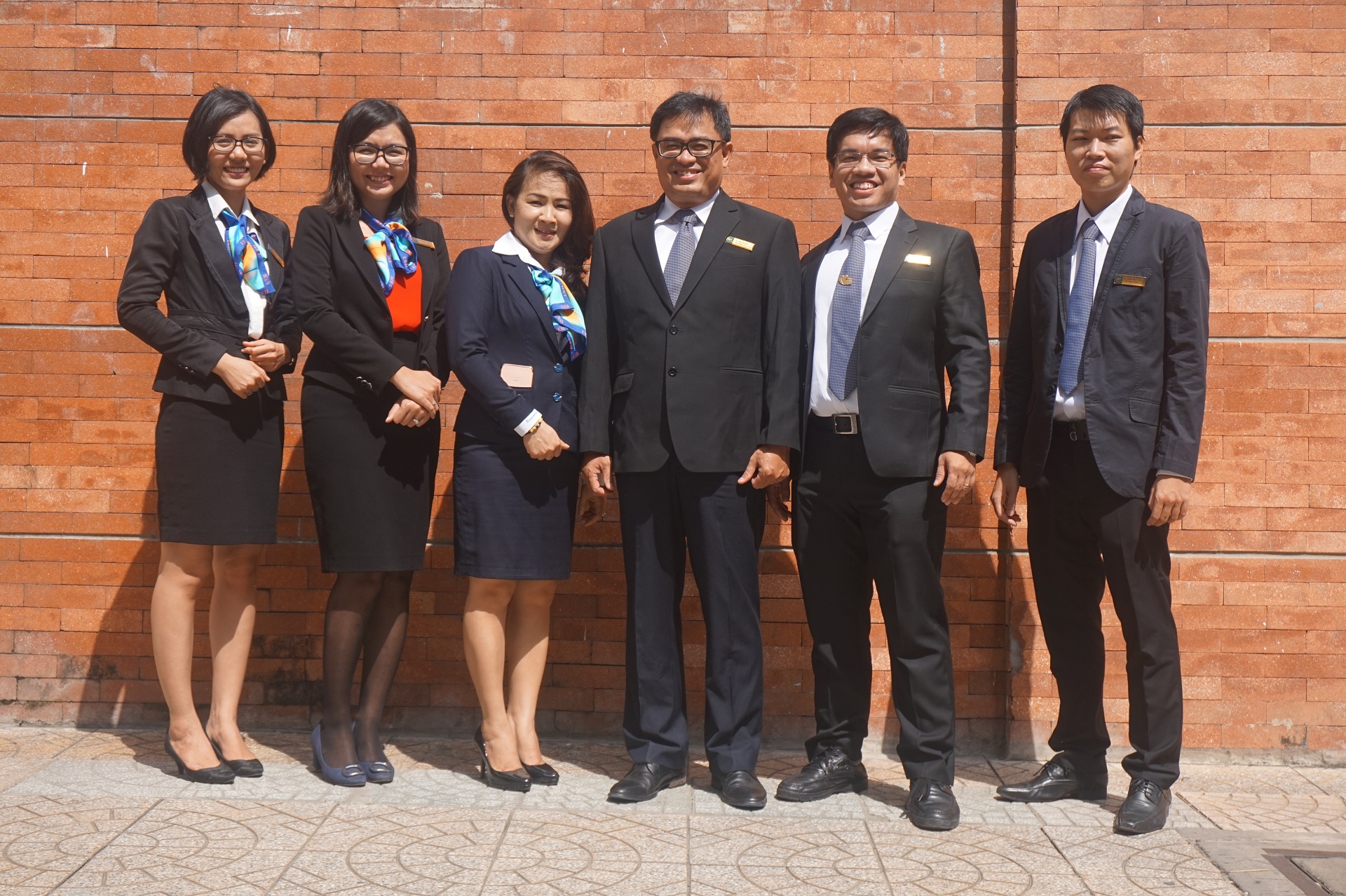 School of Tourism
1. About us
School of Tourism prides itself on the quality of its educational program, the professionalism of its staff, the efficiency of its business network and the enthusiasm of its students. We are a new educational entity in University of Economics Ho Chi Minh City (UEH).
Started on 9 July 2015, the school was developed from the tourism division of School of Commerce-Tourism-Marketing, UEH and built into an institutional school where higher education and applied research are its two main focuses. Currently, the school offers specializations in travel and hospitality management with four different majors in travel operation, cruise management, hotel management and event management. The school continues to expand its educational scope into restaurant management and leisure management. The programs of the school cover not only residential bachelor degree, but also non-residential ones and certificate courses.
We currently have four classes of 45 students each with an annual enrolment of approximately 100. Our primary enrolment is the southern provinces of Vietnam. As a result of international cooperation, we are on the way to recruit international students via semester exchanges and internships.  
Besides education, we spend substantial resources for applied research commissioned by provinces and cities in the field of tourim, hospitality and destination planning. We are particularly strong at destination conceptual design and development. To name a few, amusement park planning, ecological park landscaping, back-packing destination design and provincial strategic planning for tourism development are among our completed jobs.
We actively participate in examination juries of provinces that screen and evaluate tourism projects. We are often invited to provide independent advice to a proposed strategic development plan of provinces and cities in southern part of Vietnam.
We work closely with our international partners to offer overseas internship as well as receive international students to take internships in Vietnam. Thanks to a large business network, we can offer many comprehensive internship programs that fit to most requirements of international schools of tourism elsewhere in East Asia, Europe and North America.
2. Objectives and Values
2.1. Objectives:
To attract competent students and researchers from domestic and overseas countries to participate in its courses and research projects as a gateway to Indochina countries as well as ASEAN region.
To educate students with competence that is competitive in Southeast Asia and industrialized countries.
To motivate its lecturers to participate in lecturing and researching in other universities, especially international renowned universities at least one semester in each 5-year period.
To facilitate students to take courses and/or internship in at least one semester in their four-year education of the school.
To link education with requirement of business, government and tourism associations.
To integrate the school's programs with those of domestic and international partners to transform the school into a place that develops academic solutions for the daily issues of travel, hospitality and tourism.
2.2. Values
School of Tourism aims to use its knowledge and expertise in hospitality, travel and tourism by cooperating with companies, cities and provinces in carrying out research and stimulating exchange of knowledge. Our values are:
Academic competence is generated in several respects, both within our programs and in cooperation with business, cities and provinces
Academic competence is also developed by linking the international playing field of travel, hospitality and tourism with the education in Vietnam.
3. Programs
Specialization: TRAVEL MANAGEMENT
Major 1:  Travel Operation Management
Major 2:  Cruise Management
Specialization: HOSPITALITY MANAGEMENT
Major 1: Hotel Management
Major 2: Event Management
4. Organizational structure
School of Tourism is organized into a simple but effective structure as follow: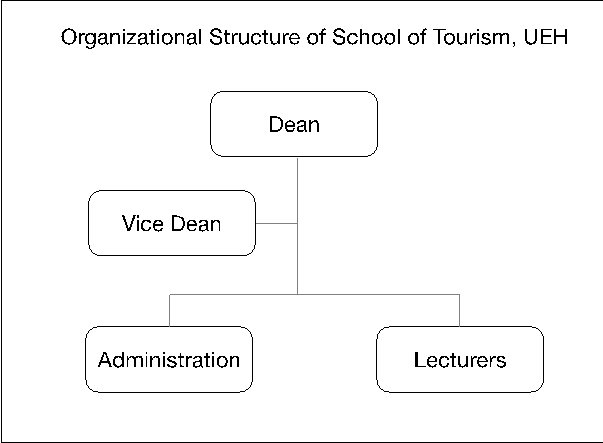 5. Contact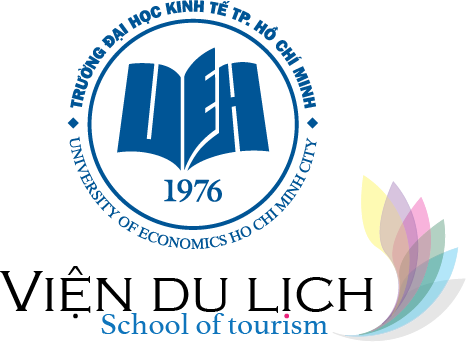 Address:          #601, Campus E, University of Economics Ho Chi Minh City
                        54 Nguyen Van Thu st., Dakao Ward, District 1
                        Ho Chi Minh City, Vietnam
Tel:                  +(84-28) 6291-6560    
                        +(84-28) 6291-4900
Email:              VDL@ueh.edu.vn