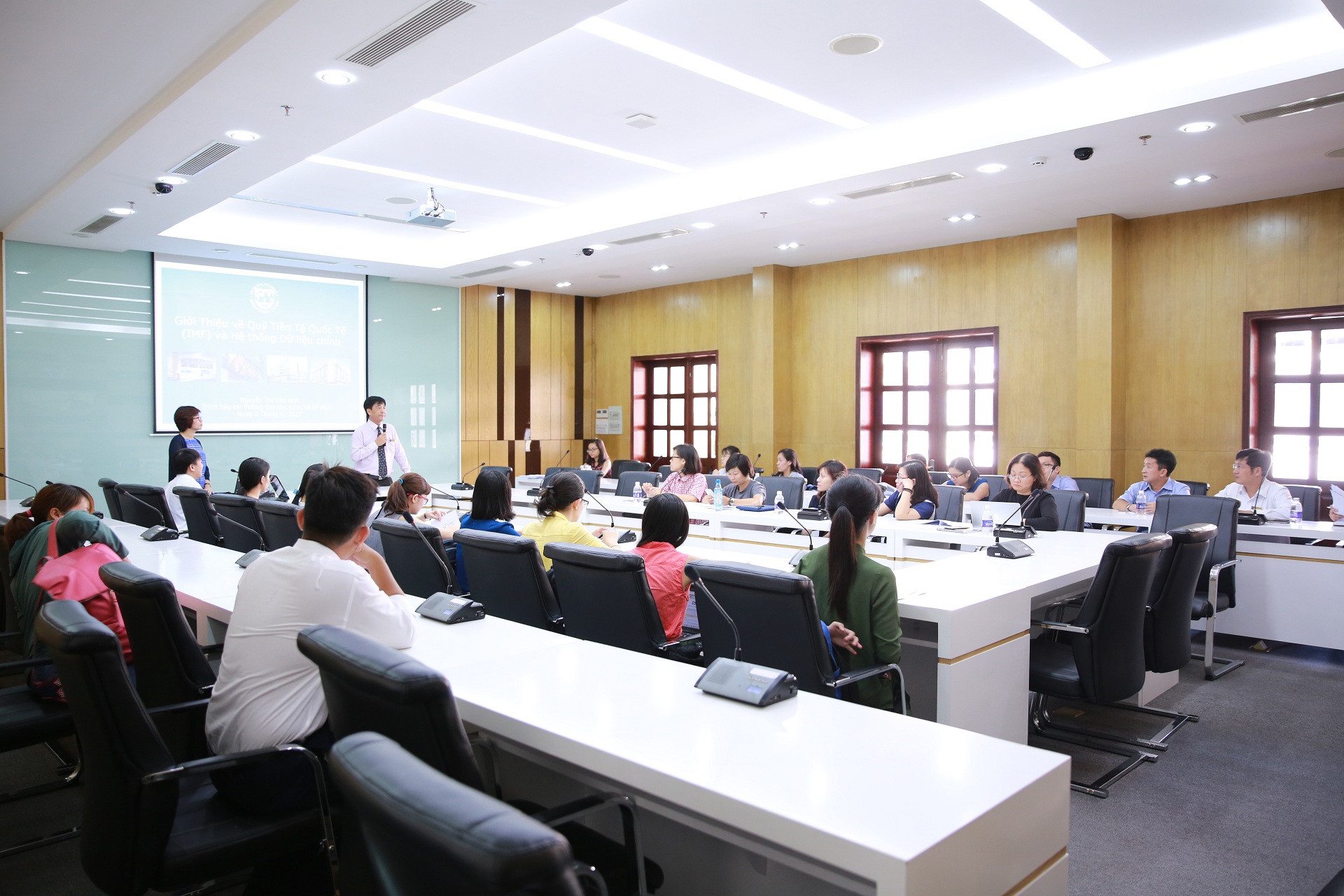 Center for Database and Economic Analysis (UEH-CDEA)
1. About us
Center for Database and Economic Analysis (UEH-CDEA) was established in 2014 with two main functions: (i) Implementing database development and economic analysis, conducting research projects on macroeconomics, financial markets, and important economic sectors of Vietnam to enhance the research capacity of UEH, (ii) Organizing and coordinating the organization of scientific research conferences; publication of data, economic analysis for the scientific research of the University. UEH-CDEA has established extensive databases on macroeconomics, finance, and economic sectors domestically and internationally. UEH-CDEA has been supporting data for hundreds of UEH lecturers, researchers, and students so that they can conduct their research effectively. UEH-CDEA has also coordinated some major UEH research projects on macroeconomics and supporting industries.  
2. Objective
Performing data collection and synthesis from inside and outside sources of UEH; surveying, updating and analyzing data sources, meeting the requirements of macroeconomic research of UEH; making short-term, medium-term and long-term plans for the collection and analysis of data.
Organizing, implementing, and coordinating macroeconomic research projects on key topics of the Vietnamese economy, including: economy, finance, banking and labor.
Implementing the economic forecasting and consultancy work for decision-making of macroeconomic leaders and business strategies of enterprises.
Organizing the publication of research data.
Organizing and co-organizing scientific conferences on issues affecting economics, financial, banking, and labor in Vietnam.
3. Organizational structure
Director
Prof. Dr. Nguyen Trong Hoai
Email: hoaianh@ueh.edu.vn
Executive Officer
M.A. Nguyen Van Dung
Email: dungnv@ueh.edu.vn
4. Contact
Address: Room: A310, 59C Nguyen Dinh Chieu, District 3, Ho Chi Minh City
Phone: 0965314758
Email: dungnv@ueh.edu.vn