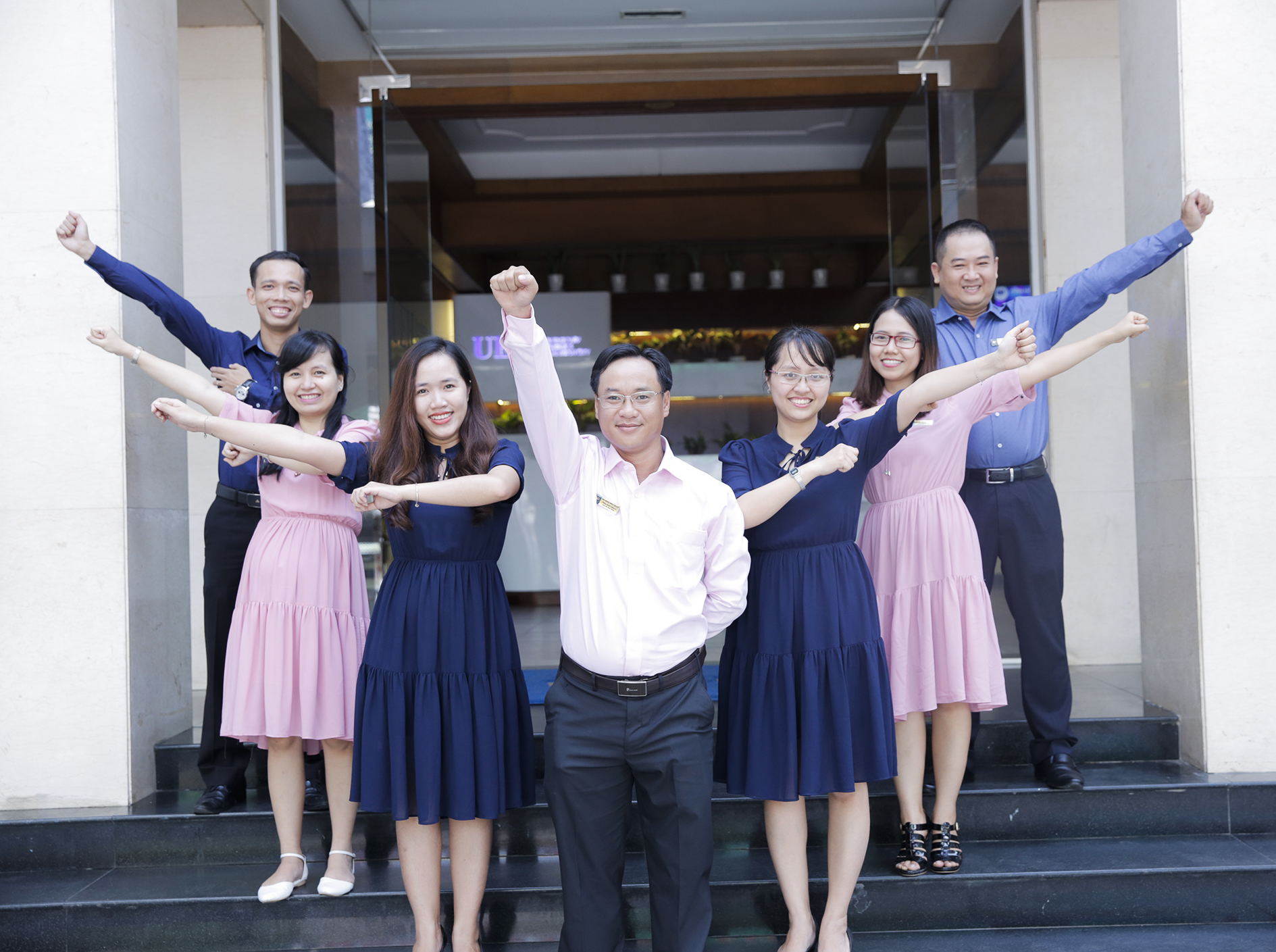 Department of Communications and Public Relations
1. About us
Department of Communication and Public Relation (DCPR) was established on July 20, 2016 with the aim of promoting the brand and conveying the message about academic, research and consuting products to society as well as managing and developing relationship with partners.
2. Functions and missions
2.1. Functions
Develop, implement communication strategies and public relations
2.2. Missions
Crafting media strategy.
Crafting public relations strategy.
Develop and manage relationship with entrepreneurs, business associations.
Develop and manage the relationship with ministries, departments, local areas.
Develop and manage the relationship with organizations, and other individuals.
Develop and manage the relationship with media agencies.
Advertise UEH trademark on mass media.
Present social public with the message on UEH training, research and consulting work readily and efficiently.
Establish UEH internal media system.
Construct the content and concept of Portal UEH - English version.
Be responsible for Portal UEH topics - Vietnamese version: Overview, event, banner, achievement, UEH partners, former graduates, and I love UEH. Be in charge of UEH photography, event recording and decoration (when being required).
Organize events to introduce UEH training and research activities nationally, bring UEH trademark to ASEAN.
Cooperate with media training units in admission work; organize opening ceremony, graduation ceremony according to the school board demand.
Manage, supervise UEH information and propaganda activities being broadcasted on LCD and LED systems. Cooperate with Department of Organization - Administration to manage and supervise regulations about propaganda activities in and out of school.
Organize, create and publish UEH media printed materials.
Establish and manage UEH media data system. Update UEH media and photo archive, transfer to Department of Public Affairs for saving purpose.
Design instructional system, UEH souvenir system.
Be in charge of managing, designing and running UEH trademark recognition system.
UEH trademark crisis management.
Manage UEH online accounts; observe all UEH related news, education-training field; provide contents to Ministry of Education and Training website (www.moet.gov.vn).
Manage and supervise UEH resource mobilization.
Cooperate with UEH - Alumni to organize activities for former students.
Provide support by persuading and inviting entrepreneurs to join Student Job Festival organized by Student Aid Center.
Assist other UEH units in media and public relation work.
Cooperate with other functional units in dealing with works arising from UEH operating process.
Manage and utilize human resource, facilities and other given equipment efficiently.
Manage other work under the command of the President.
3. Organizational structure

4. Contact
Address: Room A.016 - 59C Nguyen Dinh Chieu, Ward 6, District 3, HCMC
Phone: (+84.28) 3823 5778
Website: http://comm.ueh.edu.vn
Email: comm@ueh.edu.vn