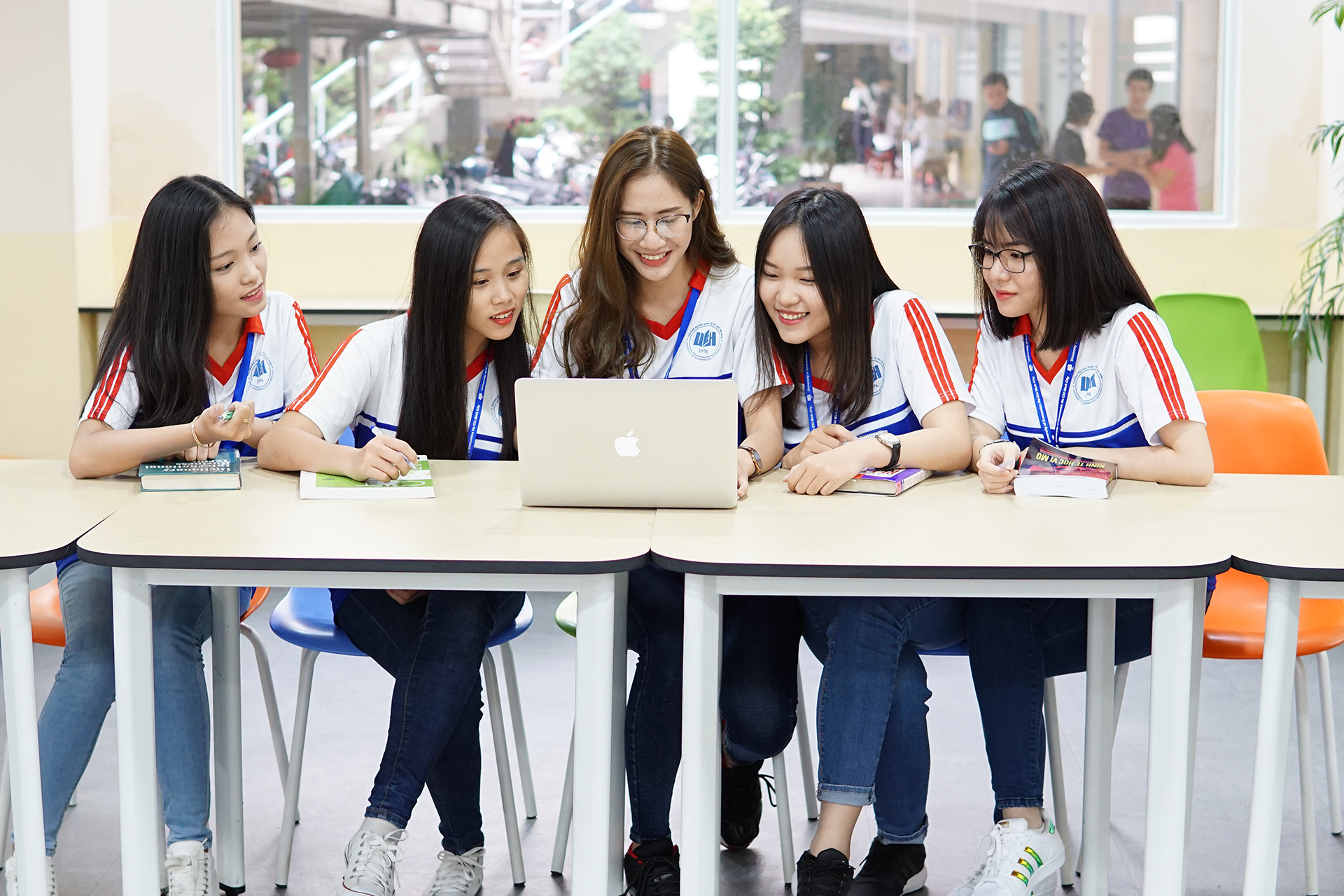 UEH - The cradle of successful managers and entrepreneurs
The University of Economics Ho Chi Minh City is a leading university in Vietnam and has stood in the Top 1000 best business schools in the world for many years, according to Eduniversal ranking.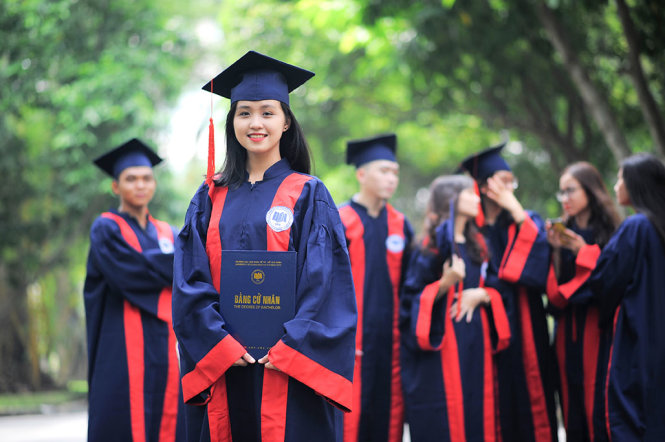 Graduated students from UEH receive good evaluations and positive feedback from recruiters, including many generations of former students holding key positions in government and leaders from large industries
With more than 40 years of establishment and development, thousands of UEH graduates have become successful economic experts, managers and entrepreneurs.
International Standard Training
UEH training quality is being proven day by day throughout accredited results and quality assessment according to national, regional and international standards.
In 2017, UEH was evaluated and recognized by Vietnam National University - Center for Education Accreditation (VNU-CEA) according to the Ministry of Education and Training standards (with high rate: 88.52%).
Currently, UEH has held 3 academic programs approved by the ASEAN University Network - Quality Assurance Organization (AUN-QA), including: Finance – Banking, Accounting and Business Administration Bachelor's degree.
In addition, four training programs of UEH were accredited under FIBAA*, including: (1) Master Program in Development Economics under the graduate joint-program of UEH and Erasmus University Rotterdam, The Netherlands (2) Master of Business Administration; Bachelor of Business Administration of the International School of Business; (3) Bachelor of Business Administration of the International School of Business; (4) Bachelor of International Business under the School of International Business
*FIBAA stands for the Foundation for International Business Administration Accreditation from the Swiss government, with worldwide influence and the use of European international accredited standards enacted by 48 nations.
Outstanding achievements
The success in the work of UEH academic can be seen through these achievements:
- Academic programs are designed in accordance with other advanced international university training programs formats and updated regularly, ensuring that these meet social needs.
- Opportunities to learn from lecturers with rich experience, profound knowledge and utmost dedication in teaching.
- Creating a friendly study environment, modern equipment, electronic library with rich academic sources.
- Full personal development of oneself through social activities, scientific research, practical experience as entrepreneurs and getting equipped with soft skills necessary for life and work.
- Scholarship policies for excellent students and students with difficult family circumstances and activities to support students in finding jobs.
- Opportunities to work in administrating companies, corporations, industries and international organizations both in and out of the country.
- It can be said, UEH is one of the leading priority choices for learners with interest in business, economics, administration, law and more.
The UEH admission in 2018
In 2018, the University of Economics Ho Chi Minh City recruited 5000 students for Full-time Program, including 2 groups:
Group I: Recruited according to Majors, with 7 Majors:
Economics
Economics of Planning and Investment
Human Resource Management
Valuation
Real Estate
Business Administration
Management
Quality Management
Entrepreneurship Management
International Business
Commercial Business
Marketing
Finance - Banking
Public Finance
Taxation
Banking
Finance
Accounting
Public Accounting
Entrepreneur Accounting
Audit
After 2 semesters learning general knowledge, students will be accepted in one of the specialities belonging to the admitted Major, based on one's expectation, goals and study results.
Group II: Recruit according to Specialities:
Applied Economics
Agricultural Economics
Political Economics
Healthcare Management
Foreign Trade
Travel Management
Hospitality Management
 Event and Leisure Services Management
Business Taxation
 Foreign Trade - Customs Administration
Investment Banking
 Stock Market
Financial Risk Management and Insurance
Financial Investment
International Finance
Financial Mathematics
Business Statistics
Business Information System
Electronic Commerce
Entrepreneur Force Planning System
Software Technology
Business English
Business Law
International Business Law
Public Management
A dynamic study environment, and up-to-date equipment are one of the advantages from UEH
10 Remarkable Numbers of UEH
• Top 1000 best business schools in the world (According to Eduniversal)
• 100% of academic programs are designed to ensure the compatibility with programs from advanced international universities.
• 15 international cross-border programs with countries of leading educational system like USA, Canada, France, Australia, New Zealand, Netherlands and Korea.
• Over 200 scientific researches of students. 
• Over 130 scientific research topics at different levels of lecturers and 50 international articles (ISI, Scopus...). 
• 696 lecturers, 19 professors, 67 associate professors, 253 Ph.D, 342 Master degrees.
• 25 million VND worth of scholarship for students every year.
• About 95% students find employment within 1 year of graduation.
• 200,000 former students in the UEH Alumni community.
• 29 clubs/student groups with Culture - Art - Sport activities, professional academic competitions: Dynamic - Students as Future Entrepreneurs, Courage of Chief Financial Officer CFO, Potential Certified Public Accountant,  Virtual Stock Exchange SSX and so on.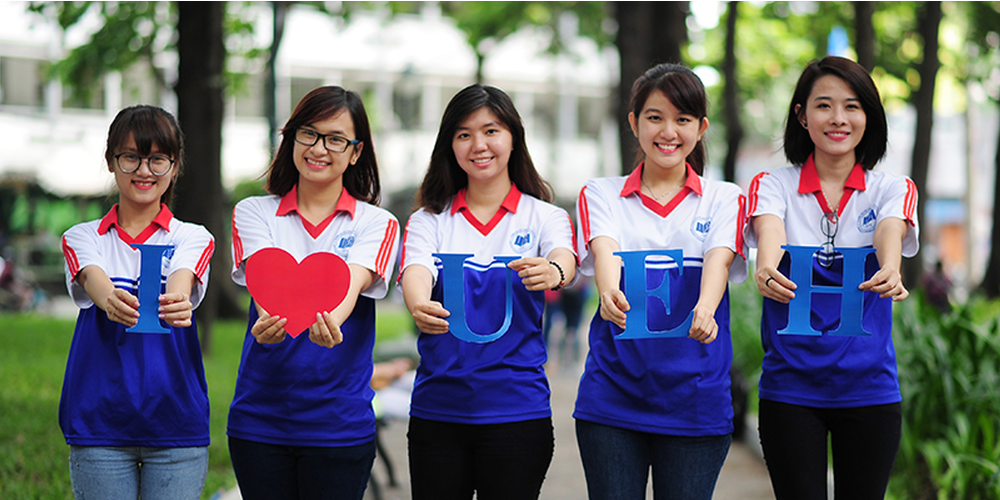 Contact for admission counselors:
Department of Training Management and Student Affairs
- Address: 59C Nguyen Dinh Chieu Street, Ward 6, District 3, Ho Chi Minh City.
- Tel: 84 28 38 230 082
- Fax: 84 28 38 239 832
- Website: www.daotao.ueh.edu.vn
- Email: qldt_ctsv@ueh.edu.vn
Source: Tuoi tre online.