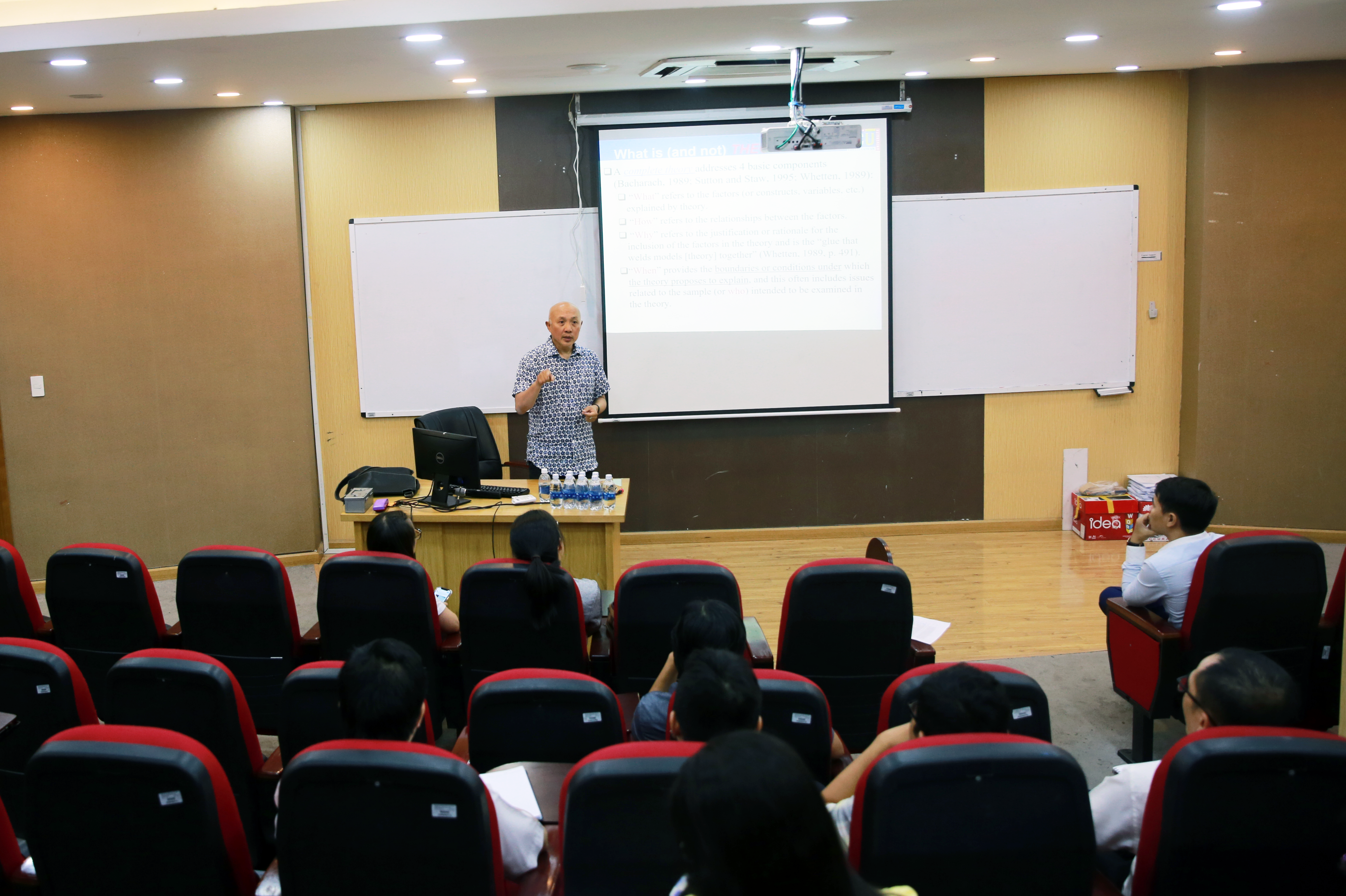 Knowledge exchange between industry and academics in Vietnam
ECU - Professor Stephen Teo and Dr Diep Nguyen recently visited Vietnam to engage and collaborate with universities and industry on the area of human resource management.
To begin their trip, Professor Teo and Dr Nguyen were given a chance to share their research on internship effectiveness with senior human resource managers and business students at Saigon International University. Professor Teo highlighted the importance of proactive attitudes and behaviours of interns in developing effective and supportive relationships with direct supervisors and co-workers of host organisations. These attitudes and behaviours would help interns to receive host organisations' offers for permanent jobs after the internship.
Professor Teo also met with Professor Nguyen Dong Phong, Chancellor of the University of Economics (UEH) Ho Chi Minh City. They discussed the development of international collaborations in research between the School of Business and Law at ECU and UEH to exchange knowledge and develop research capacities for both universities. Professor Teo was invited by the UEH Chancellor as a distinguished guest at the Teachers Day Ceremony. He was also invited to visit and talk to academic staff at Department of Management of UEH to exchange knowledge and develop research collaborations.
During the visit, Professor Teo had a research seminar with HDR students and early career researchers (ECRs) at UEH. He shared his motivation to become a proactive scholar in Australia. Professor Teo also shared his knowledge and experience in publishing top tier journals to encourage junior scholars to pursue their academic career.
To conclude the trip, Professor Teo featured on a panel discussing a variety of perspectives from academic studies to practical implications on how organisations can make employees engaged and happy at work during organisational change.
Professor Teo highlighted that when organisations implement changes, the role of ethical leaders and supervisors is important to maintain and increase psychological well-being of employees. This means the leaders need to be ethical and communicate with transparent and sufficient information about change to employees to avoid psychological contract breach and ensuring the respectful and supportive work climate.
See more UEH's interview with Professor Teo, here.
To see the highlights of the panel, watch the video here.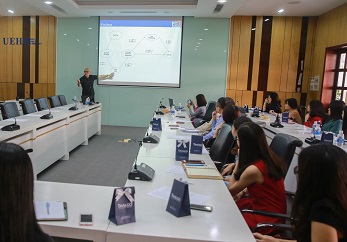 Professor Stephen Teo speaking at the University of Economics in Ho Chi Minh City.