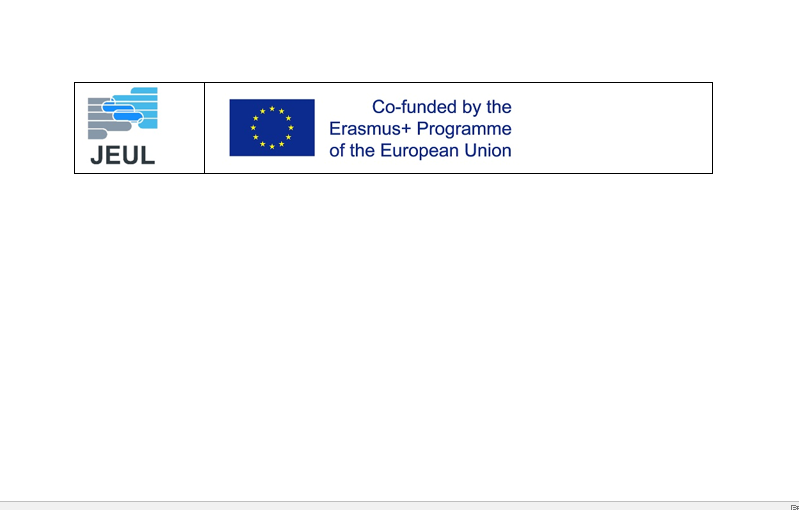 UEH delegation attended the JEUL Workshop (Erasmus+ Programme) on "Enterprise Pathway" in Vilnius, Lithuania
From 4th to 8th June, 2018, along with delegates from all partner universities, the delegation of the University of Economics Ho Chi Minh City (UEH) attended the workshop on "Enterprise Pathway" at Vilnius University, Lithuania including Associate Professor Tram Thi Xuan Huong - Vice Dean and Dr. Hoang Hai Yen - Head of Currency Trading Department of the School of Banking, on Enterprise- Pathway. The workshop is part of a series of professional activities of Erasmus project.
The Erasmus project was signed by five European universities, two Chinese and two Vietnamese universities. It was sponsored by European Union to promote "Joint Enterprise University Learning" for the partner universities.
During the workshop, the participants discussed and shared their experience in (1) Business involvement in the study process; (2) Teaching finance for students of other majors; (3) IT facilitating environment for study process. In addition, the delegation was invited to a visiting tour to the Bank of Lithuania.
At the workshop, the delegation from UEH presented the projects between the university and businesses, syllabus of some financial subjects delivered to students of other majors. Highlights of the workshop include the introduction of the Learning Management System (LMS) that UEH had implemented effectively. The partner universities were especially interested in and wished to learn more about the development and deployment of LMS. 
Some photos from the workshop: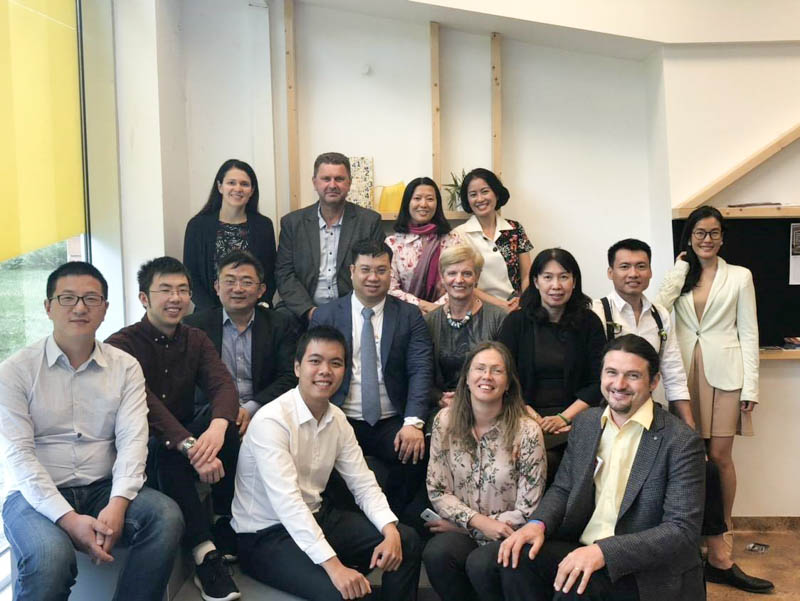 Participants from partner universities at the workshop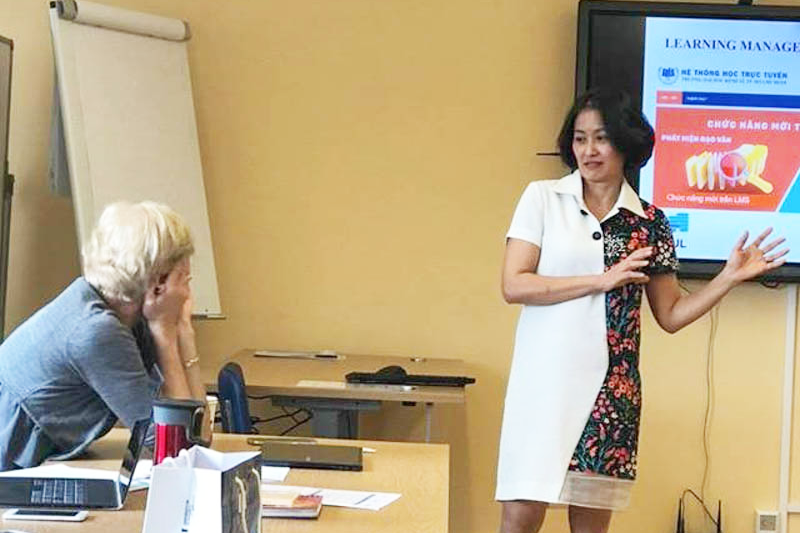 Introduction of UEH LMS at the workshop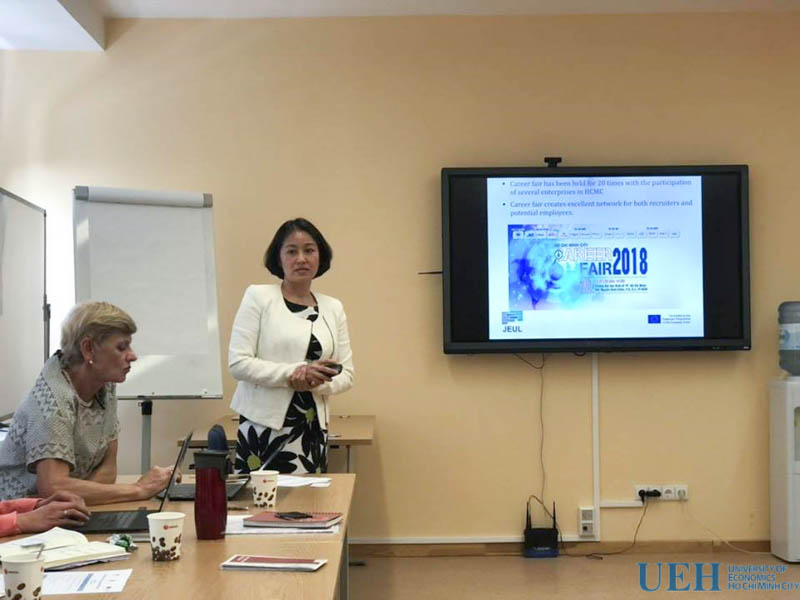 Introduction of UEH - enterprise partnership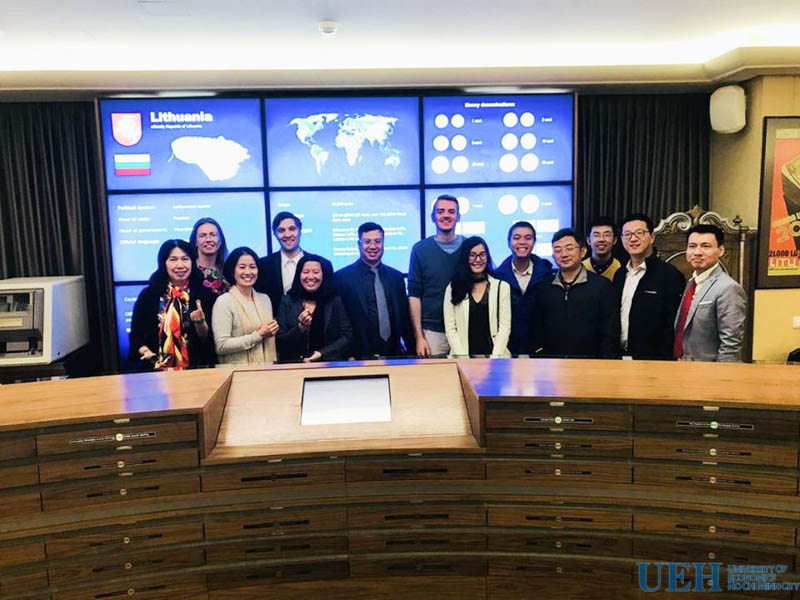 Visiting the Bank of Lithuania
Source: The delegation of UEH in Lithuania..