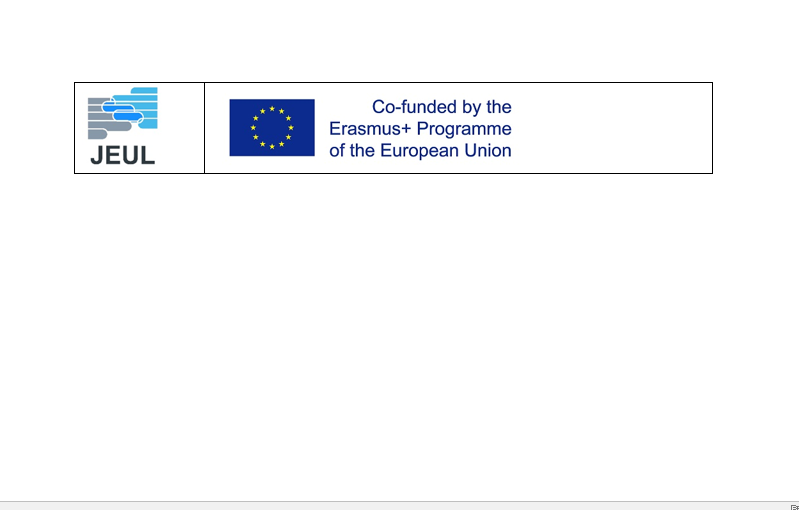 Meeting and working with European universities in framework of JEUL Erasmus Plus Project
During the JEUL Erasmus Plus Project held an international workshop at UEH from November 19 -22, 2018, Prof. Nguyen Trong Hoai had a meeting with Prof. Pompella Maurizio, University of Siena, Italy - JEUL Erasmus Plus Project Coordinator on the morning of November 19, 2018. There were Dr. Tran Mai Dong - Head of the Department of Research Administration and International Relations, Assoc. Prof. Tram Thi Xuan Huong - Vice Dean of Banking School, Dr. Nguyen Thi Thuy Linh - Project Manager at UEH, Dr. Hoang Hai Yen - Project Coordinator at UEH.
Prof. Nguyen Trong Hoai would like to collaborate with the university of Siena and want Prof. Maurizio to support UEH for receiving a next project in the future. UEH is being internationalized and needs of help from European schools in the development of curricula, exchange of lecturers and students. Moreover, two universities could cooperate with joint double degree training.
On this occasion, on 20th November 2018, Prof. Hoai welcomed Mrs. Lenka Stejskalová - Vice-Rector for International Affairs and Mr. David Holman, Skoda Auto University, Czech Republic. There will be signed cooperation between Skoda Auto University with UEH within Erasmus Plus Project, so that the two universities can exchange lecturers, students and students can study and internship abroad. Prof. Hoai would like Skoda Auto university to send lecturers to UEH for working, supporting research and publishing scientific papers.
In the same day, Prof. Hoai also met Prof. Des Doran - Director of Internationalisation and Recruitment, Kent Business School, University of Kent, UK. Kent Business School and UEH will cooperate in faculty staff exchange, research collaboration and international publication. The school also offers some scholarships for UEH students at graduate level. Moreover, the two schools will cooperate to exchange and develop the Innovation Center.
Some pictures at the meetings: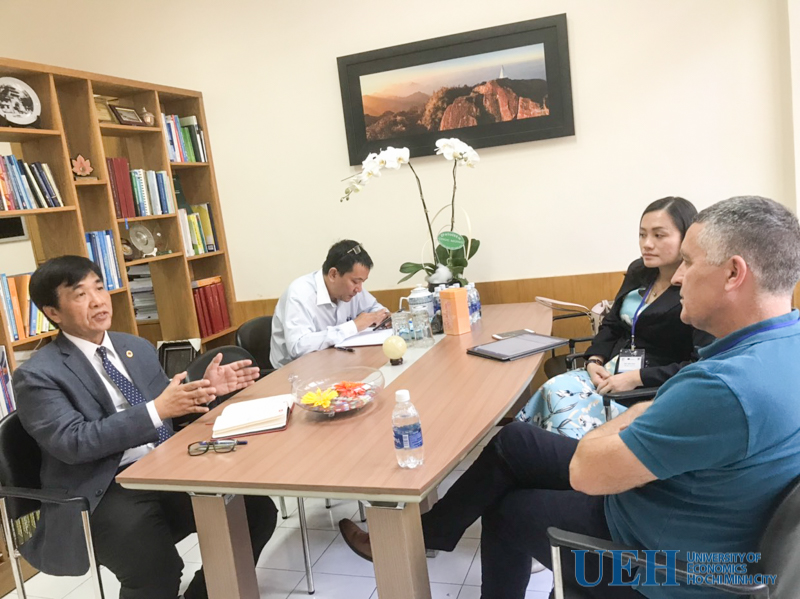 Prof.Dr. Nguyen Trong Hoai - Vice President of UEH discussing with Prof. Des Doran from University of Kent, UK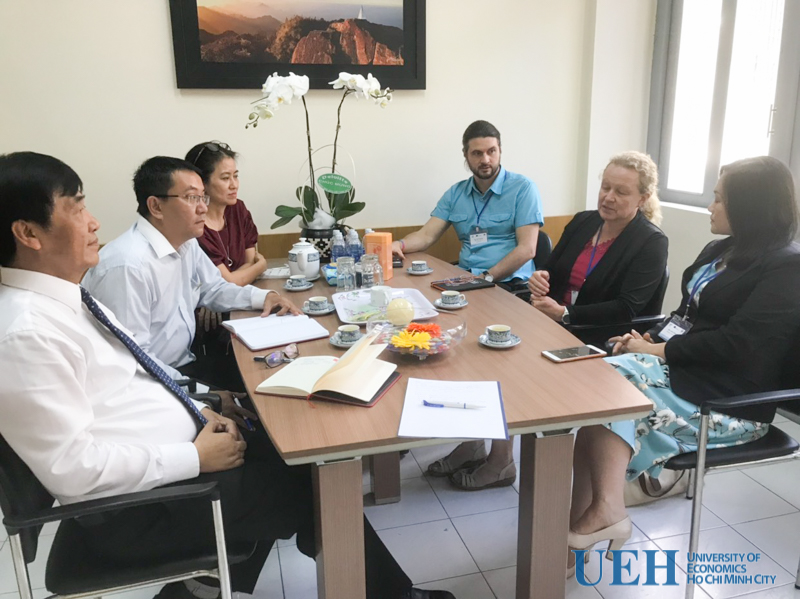 Prof.Dr. Nguyen Trong Hoai - Vice President of UEH discussing with Ms. Lenka Stejskalová Skoda Auto University, Czech Republic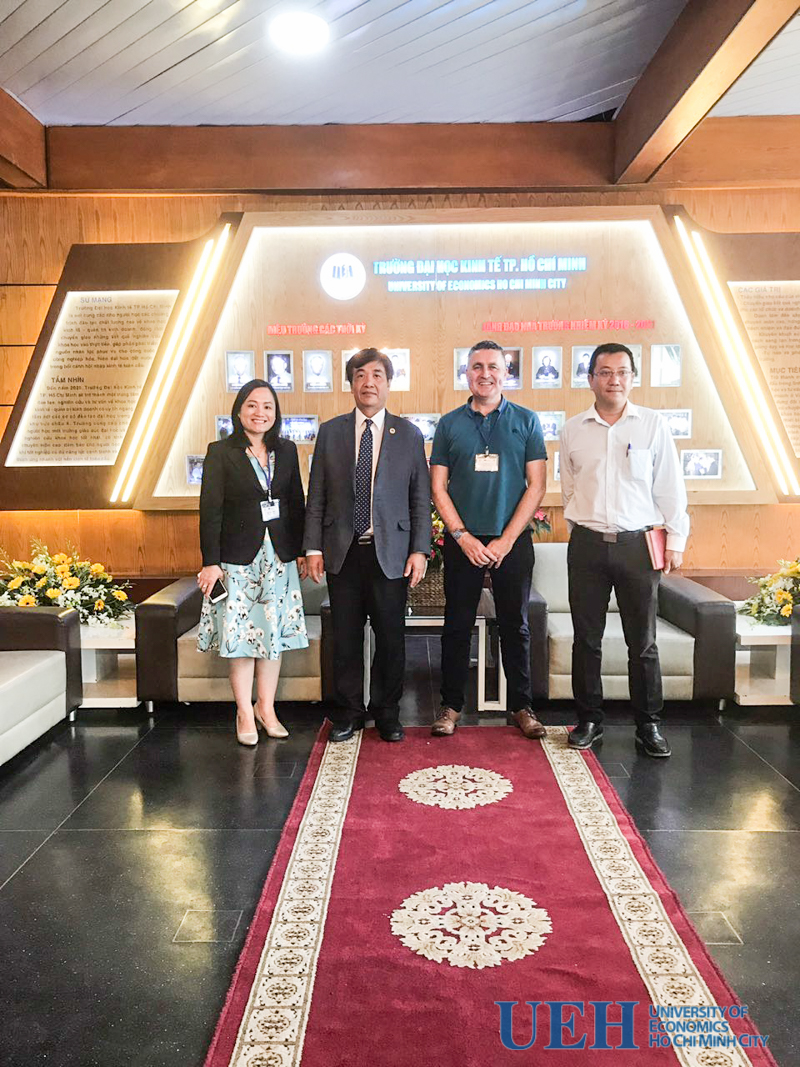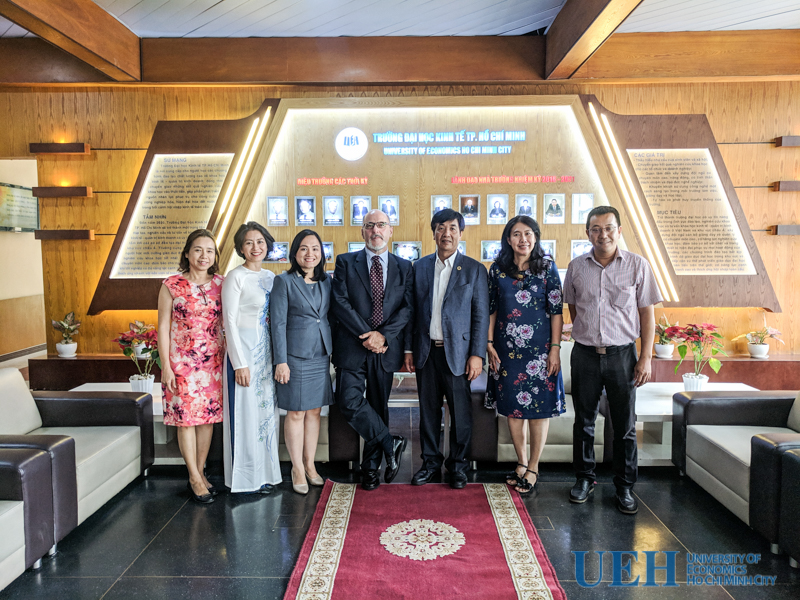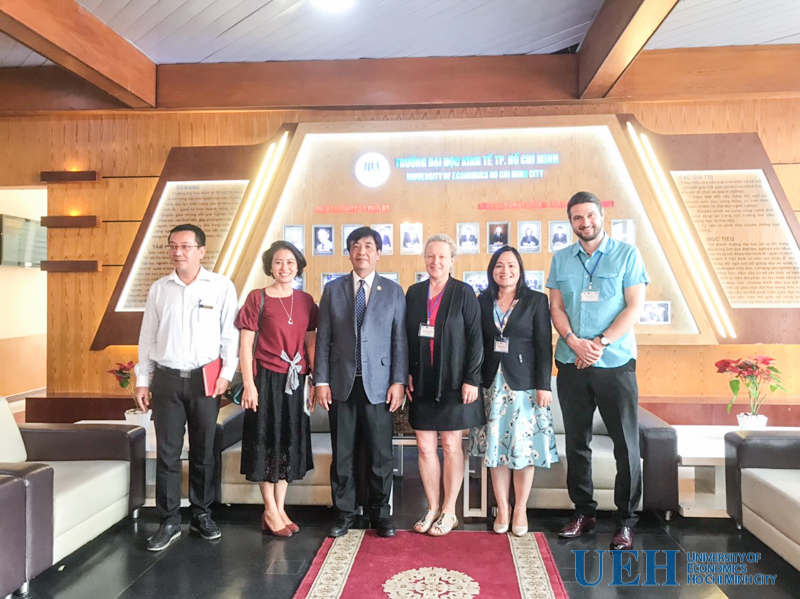 Delegates taking photos together
Source: Department of Research Administration - International Relations
Department of Communications and Public Relations.