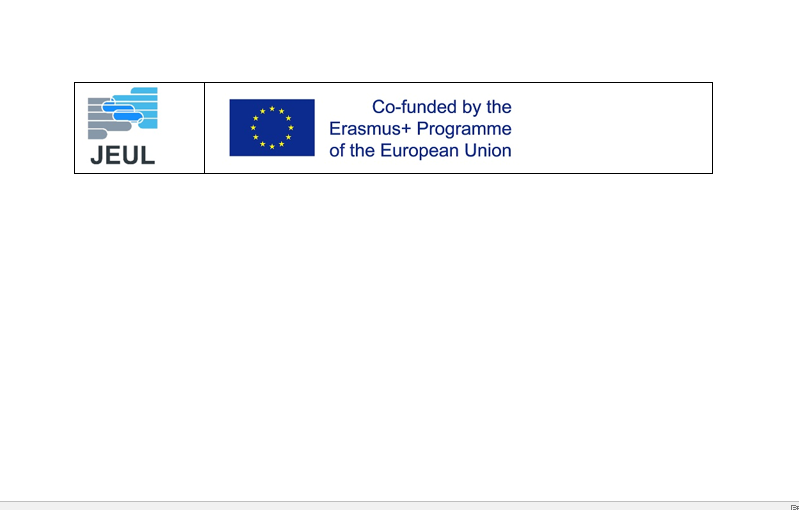 UEH delegation attended the workshop on "Developing teaching materials and a VLE for Enterprise Pathway UG Modules" in UK
In the middle of September 2018, University of Economics Ho Chi Minh City (UEH) were very glad to send its delegation to the workshop entitled "Developing teaching materials and a VLE for Enterprise Pathway UG Modules". As a part of JEUL project, which is co-funded by Erasmus and the programme of the European Union, the workshop aims to transfer the EU partners' experience in university-enterprise cooperation and entrepreneurship training to one of the targeted higher education institutions in developing countries in Asia: Vietnamese universities.
Dr. Tran Mai Dong, Head of Department of Research Administration and International Relations; Dr. Nguyen Van Duong, Head of Department of Training Management - Student Affairs, and Dr. Vu Viet Quang, Coordinator of Corporate Finance unit, all from UEH, were invited to the workshop, which is scheduled from 10th to 14th November 2018, organized and held by Kent Business School, University of Kent, United Kingdom.
In the first day of the workshop programme, Prof. Des Doran gave an excellent presentation on "developing teaching material for undergraduate modules on the Enterprise". During the discussion session, we worked in groups on what a module on the Enterprise Pathway need to include and then reported back to Prof. Doran and the workshop in 15 minutes.
The discussion topics for the next two days were lead by the two presentations:  "Developing UG modules for an Enterprise pathway" by Professor George Saridakis, and "Entrepreneurship by Professor" Dr. Maggie Zeng. The two professors' lectures were just awesome! We learn a lot from them.
On the following day, Rebecca Smith, Aspire Project Manager, delivered a lecture on the topic titled "The Business Start Up Journey". Then, they worked on a mini project identifying Global, Country and Individual problems of how to promote entrepreneurship in Vietnam. They had 30 minutes to get the project done and was expected to give a presentation on our project to the workshop attendees, leading them discussion.
On the last day of the programme, we did enjoy the presentation on "Developing a VLE for the Enterprise Modules and Lab use of a Virtual Learning Environment". We learned how to use some very helpful and useful teaching and learning technologies such as Padlet, Moodle, Screencasify; Panopto, Meet Socrative, Poll Everywhere… that would make the teaching and learning amazing, more effective and more engaging to the students.
In closing, we find that the JEUL workshops are really and definitely useful. Upon completion of the programme, we are able to demonstrate our understanding of how to successfully develop effective teaching materials and utilize a VLE for Enterprise Pathway UG Modules. This workshop, especially, would help us a lot given that the knowledge we learned from it could significantly improve our U.G. teaching and learning on the cooperation between UEH and Vietnamese enterprises. As a result, the UEH graduates could better meet the labor market expectations, and hence it is easier for them to get a job. Also, the modules on entrepreneurship could be useful to UEH as it could boost the employability of its graduates given that Vietnam recently has a booming startup prospect and it is considered as one of the world's best start-up hubs in the world according to the recently released Amway Global Entrepreneurship Report 2018 (AGER 2018).
Some photos of the workshop: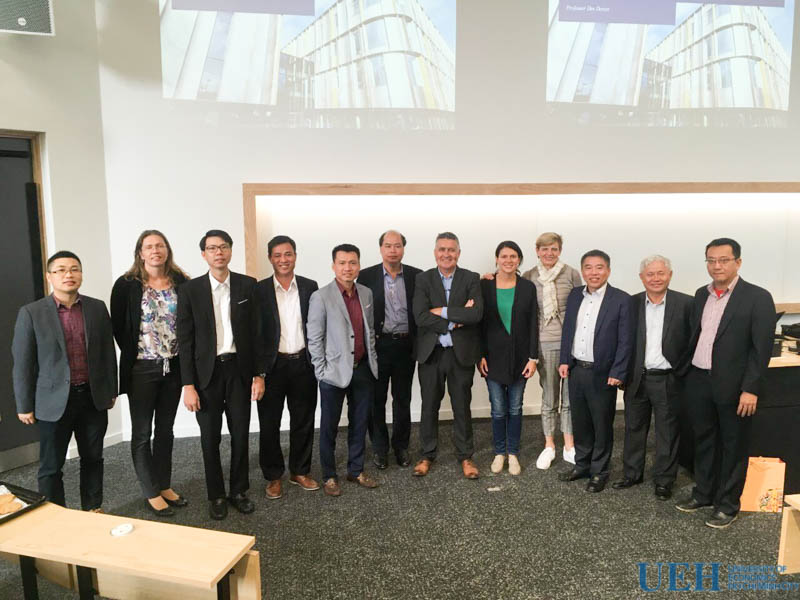 Source: Department of Research Administration - International Relations.