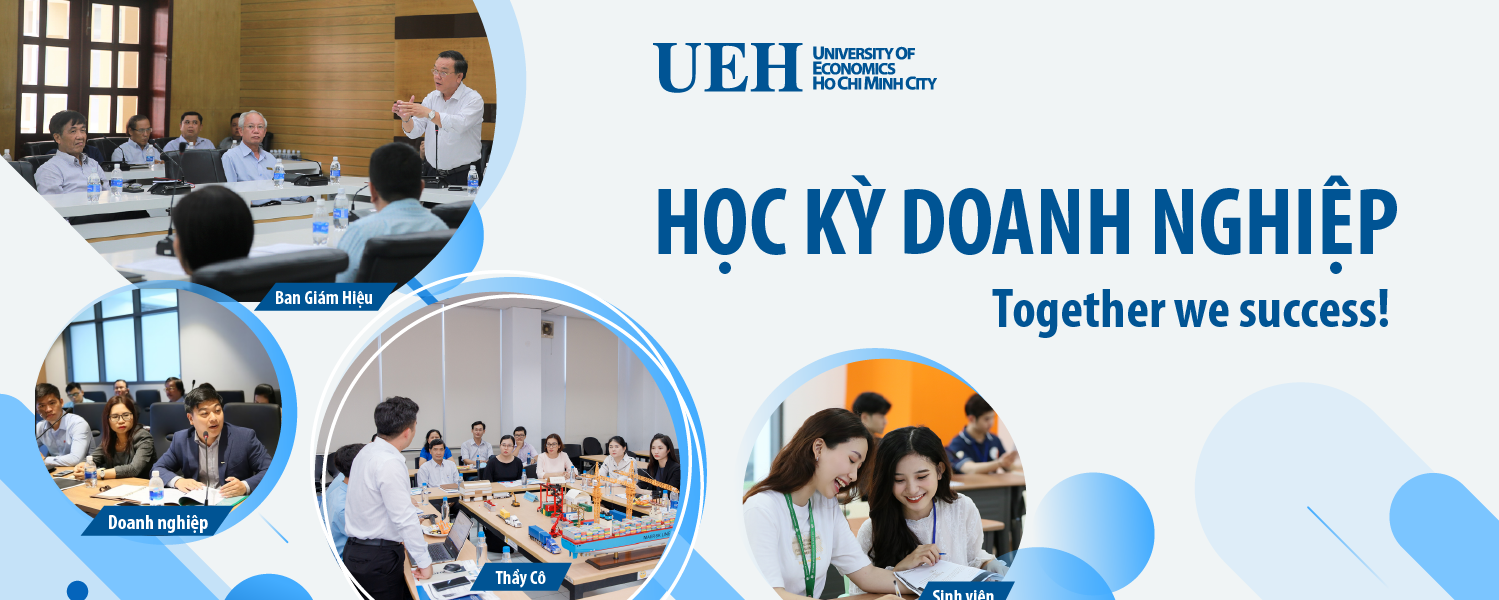 UEH implements Practical Corporate Training for all formal university programs
In order to improve the training quality and foster international integration, since 2016,  University of Economics Ho Chi Minh City (UEH) has begun to implement the UEH Advanced International Training Program for all regular students. Since the last semester of 2020, UEH has officially launched the "Practical Corporate Training" program for regular students of Course 43 of all majors.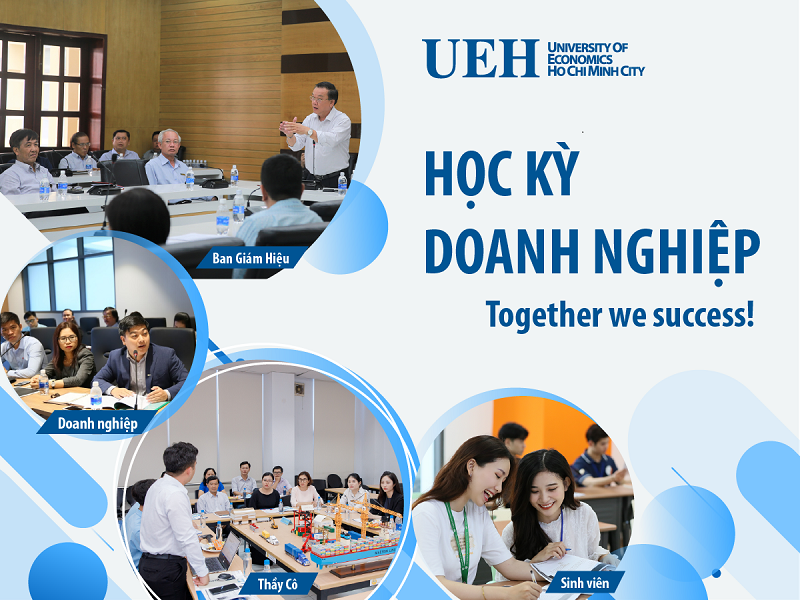 The Practical Corporate Training is another form of the module "Internship and Graduation", which takes place in the final semester of the training program and is equivalent to 10 credits. Students have as many as 03 months engaging in practical work at enterprises suitable to the major / specialty trained. When participating in the Practical Corporate Training Program, in addition to being assessed on knowledge by UEH lecturers, students are also evaluated on their skills and working attitudes by the enterprises. To assure the quality of the Practical Corporate Training, UEH has also detailed the assessment method and the proportion of assessment as well as the standards for UEH instructors and enterprises. Accordingly, the instructors must meet the criteria appraised by the Faculty / Training Institute. Instructors at the enterprise must have at least a bachelor's degree and at least have 3 years of working experience in the specialized field.
Therefore, Prof.Dr. Nguyen Dong Phong - President of UEH has affirmed that: "The goal of the Practical Corporate Training Program is to help students apply what they have learned into solving practical problems, while training their skills, attitudes and professionalism in order that they could enter the labor market right after graduation. This activity helps the school and businesses to strengthen their ties and achieve the common goal of training high-quality human resources to meet the demand of society."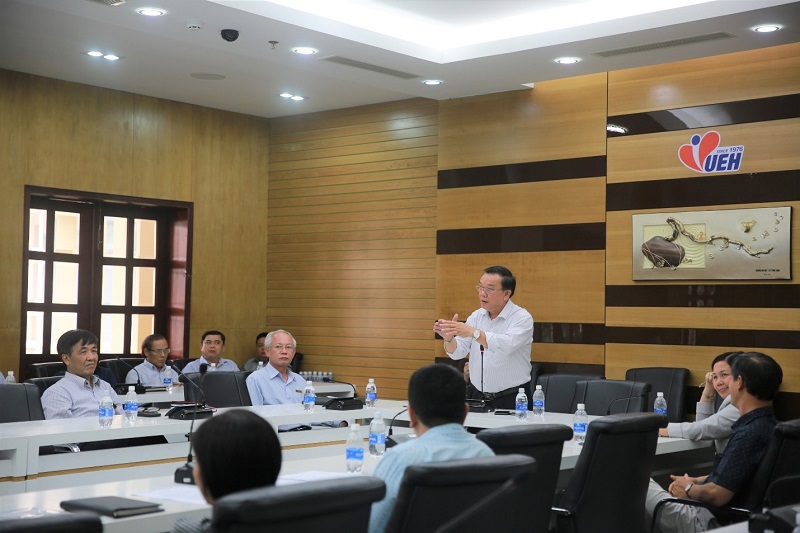 Prof.Dr. Nguyen Dong Phong - President of UEH delivered his speech at the meeting
The Practical Corporate Training Program is practically beneficial to all 03 subjects: Student - Business - University.
For student: Such program opens up opportunities for students to quickly land a job after graduation. Students could gain practical experience and working skills, understand the nature of the job to choose an appropriate career orientation, know the practical application of training programs, build career networks, confidence and professionalism, develop their personal brand, industry and company knowledge.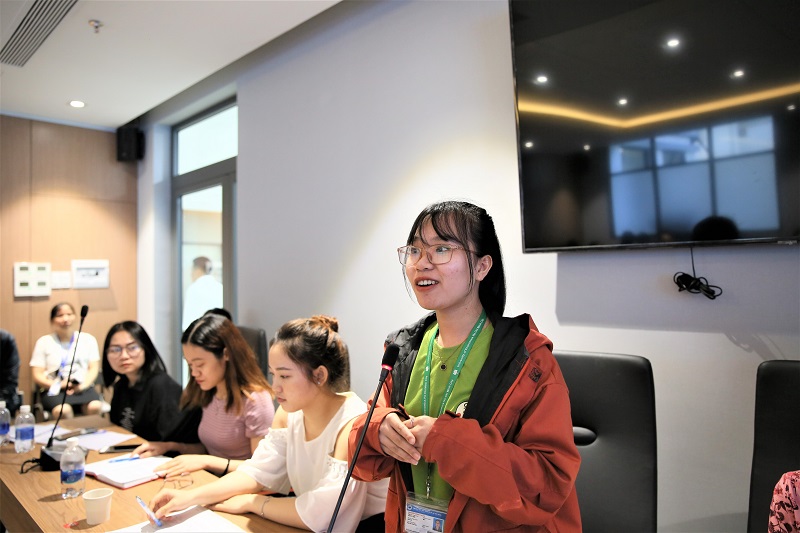 A student shared her opinion about the Practical Training Corporate Program
For business: Such program will help employers select suitable students for their full-time vacancies. This is potentially the best human resource for businesses in the future. In addition, this activity also reflects businesses' social responsibility and thus contributing to building their good reputation.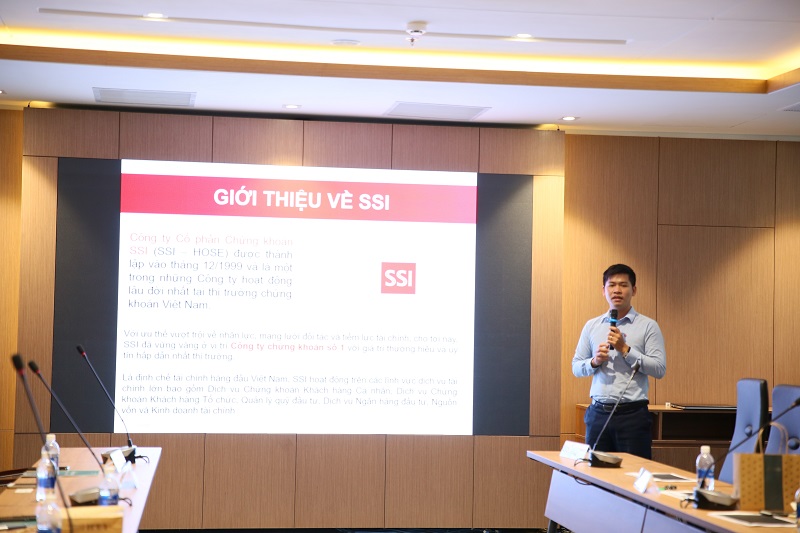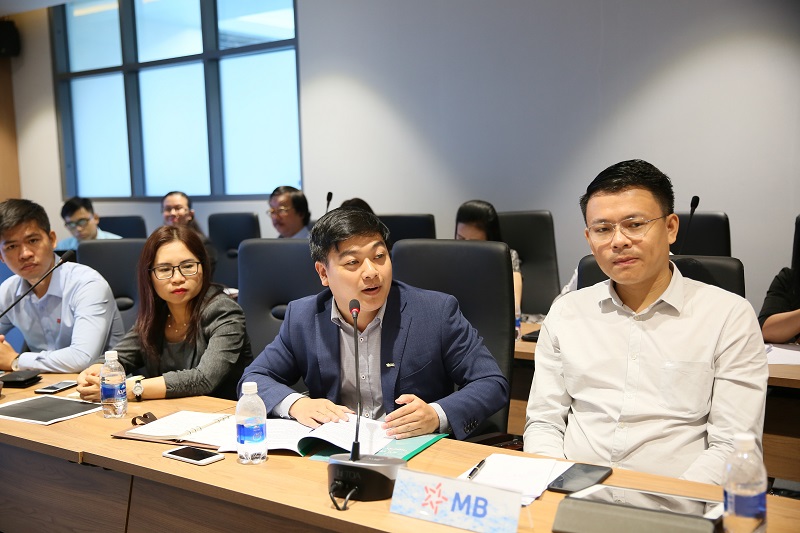 Representatives of corporations attended Practical Training Corporate Program 
For university: Such program will help the schools of UEH develop training programs that are more connected to the needs of employers with improved practicality and quality.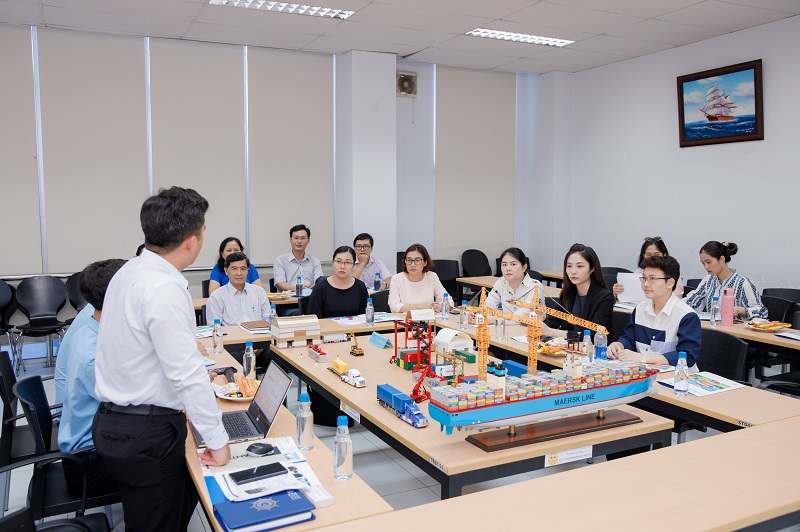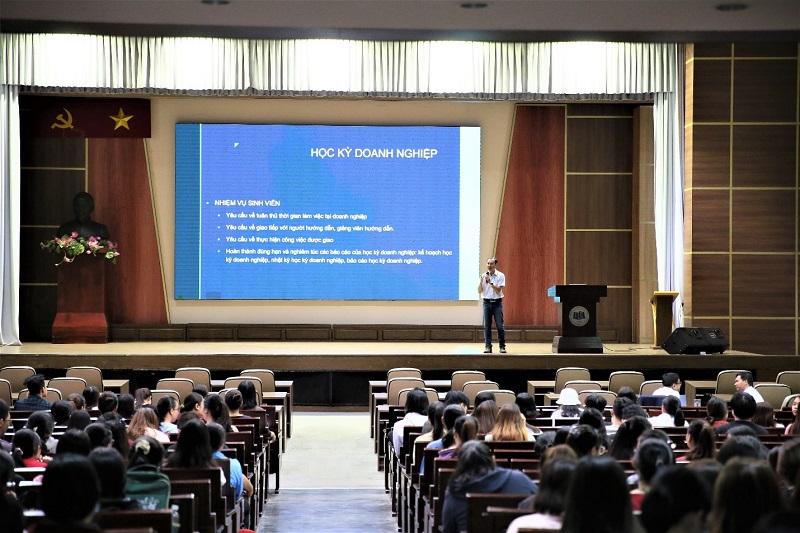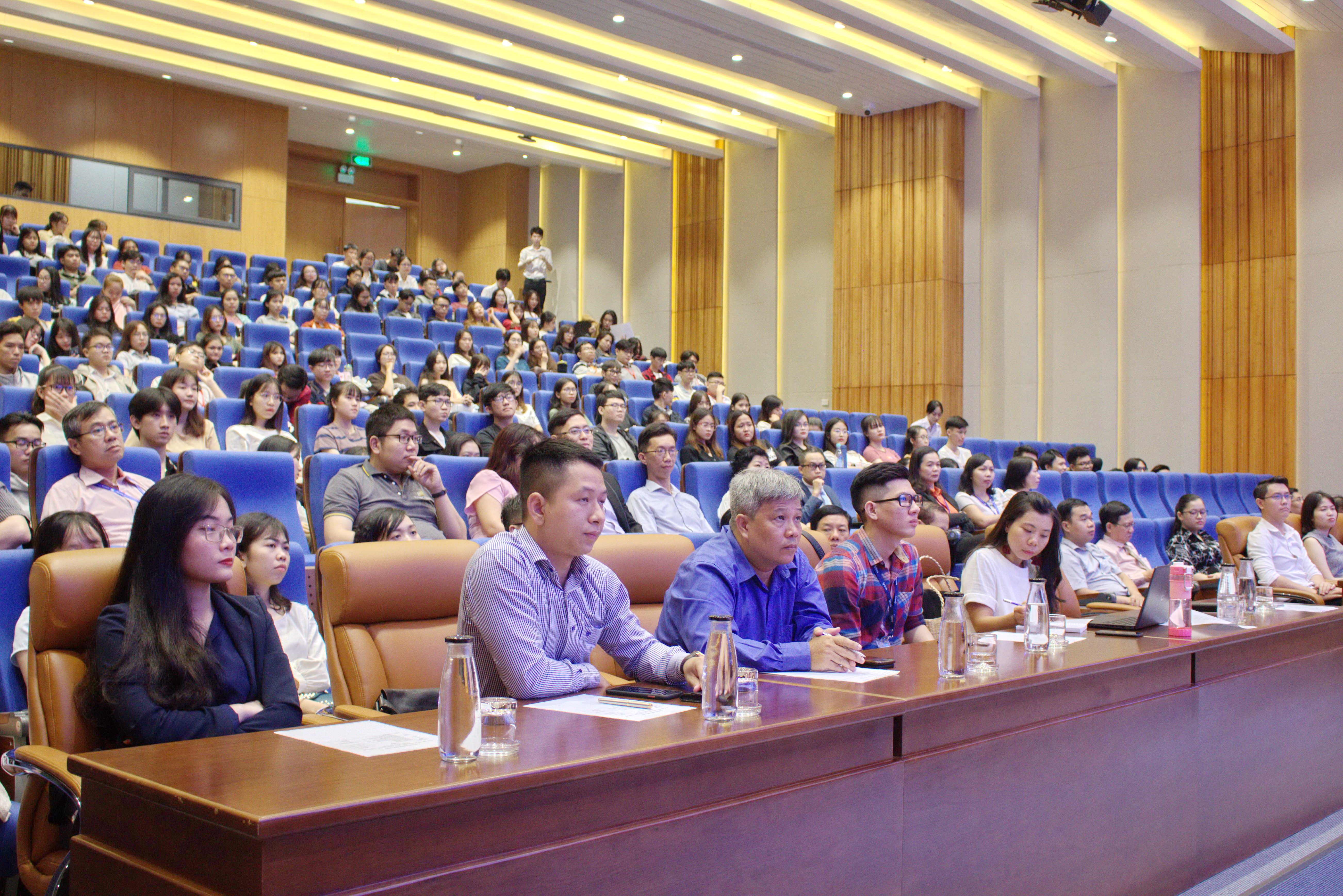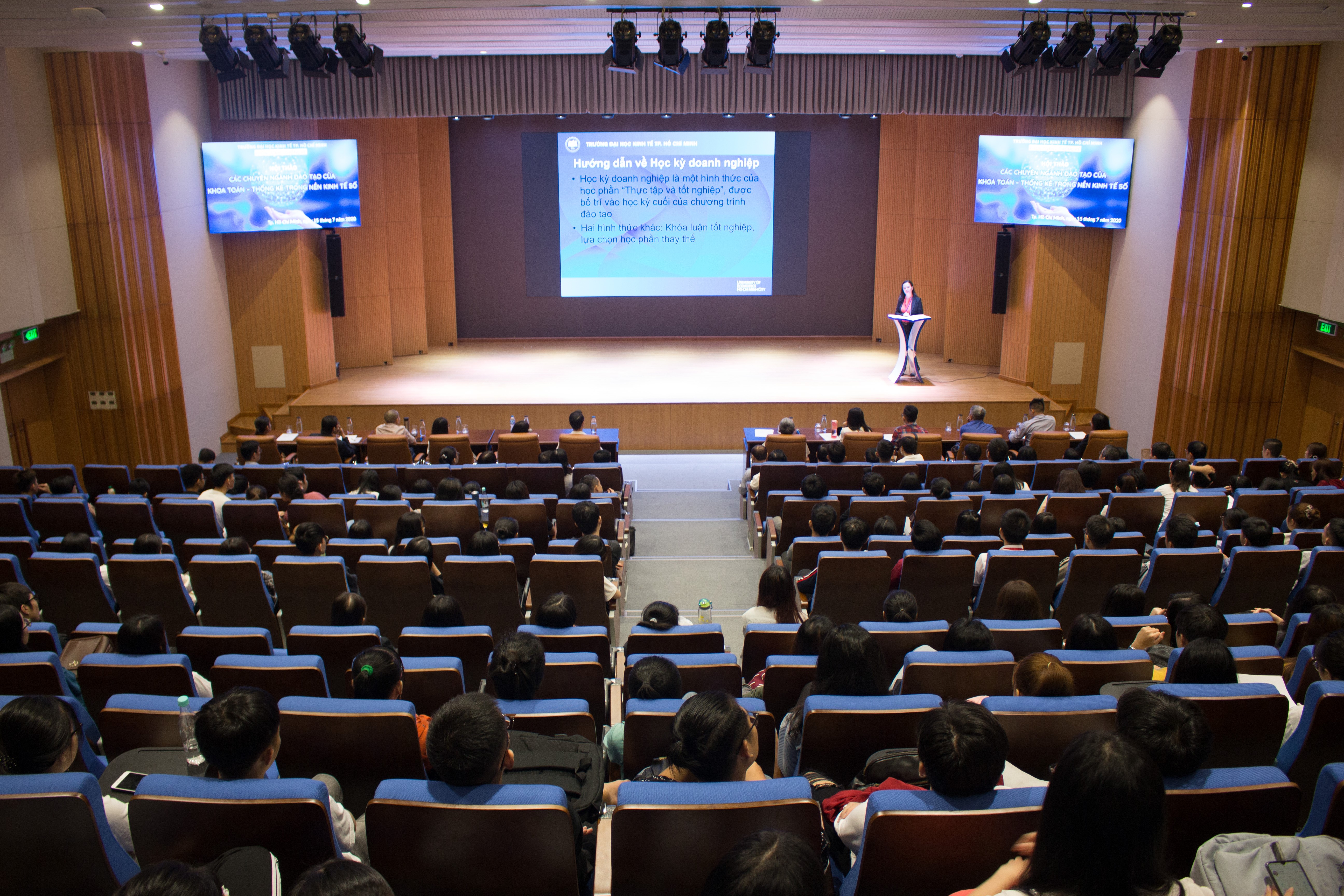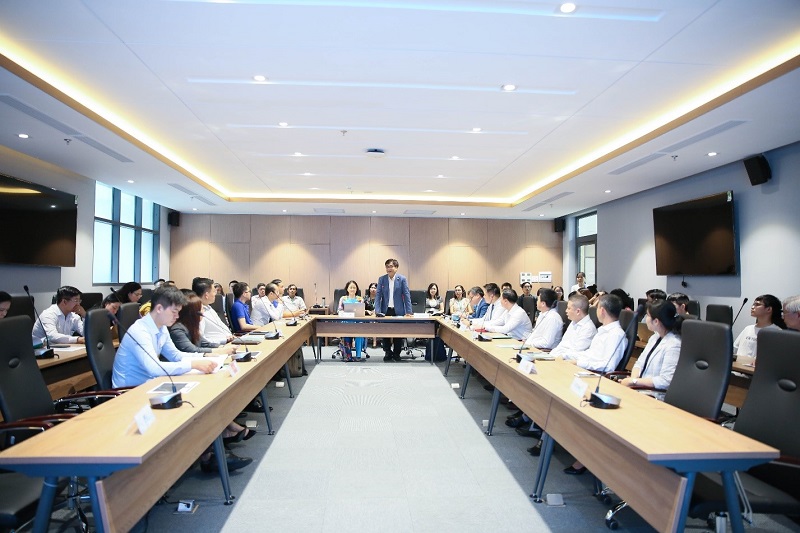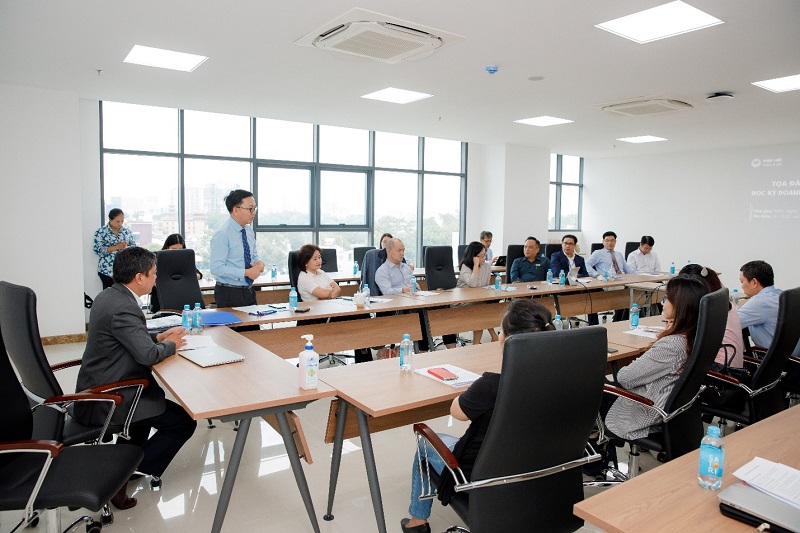 These Practical Training Corporate Program Talkshows for students of Schools of UEH
The Practical Corporate Training is a cohesive and practical model among Students - Businesses - University that UEH has been focusing on in order to produce high-quality human resources. This would help students to quickly adapt to professional working environments where integration is increasingly becoming critical. With such strong moves, UEH has further affirmed its pioneering role in innovating training activities, centering on connecting the theory to the reality, and helping students quickly adapt to the labor market in this 4.0 technology revolution.
Source: Department of Marketing and Communication.