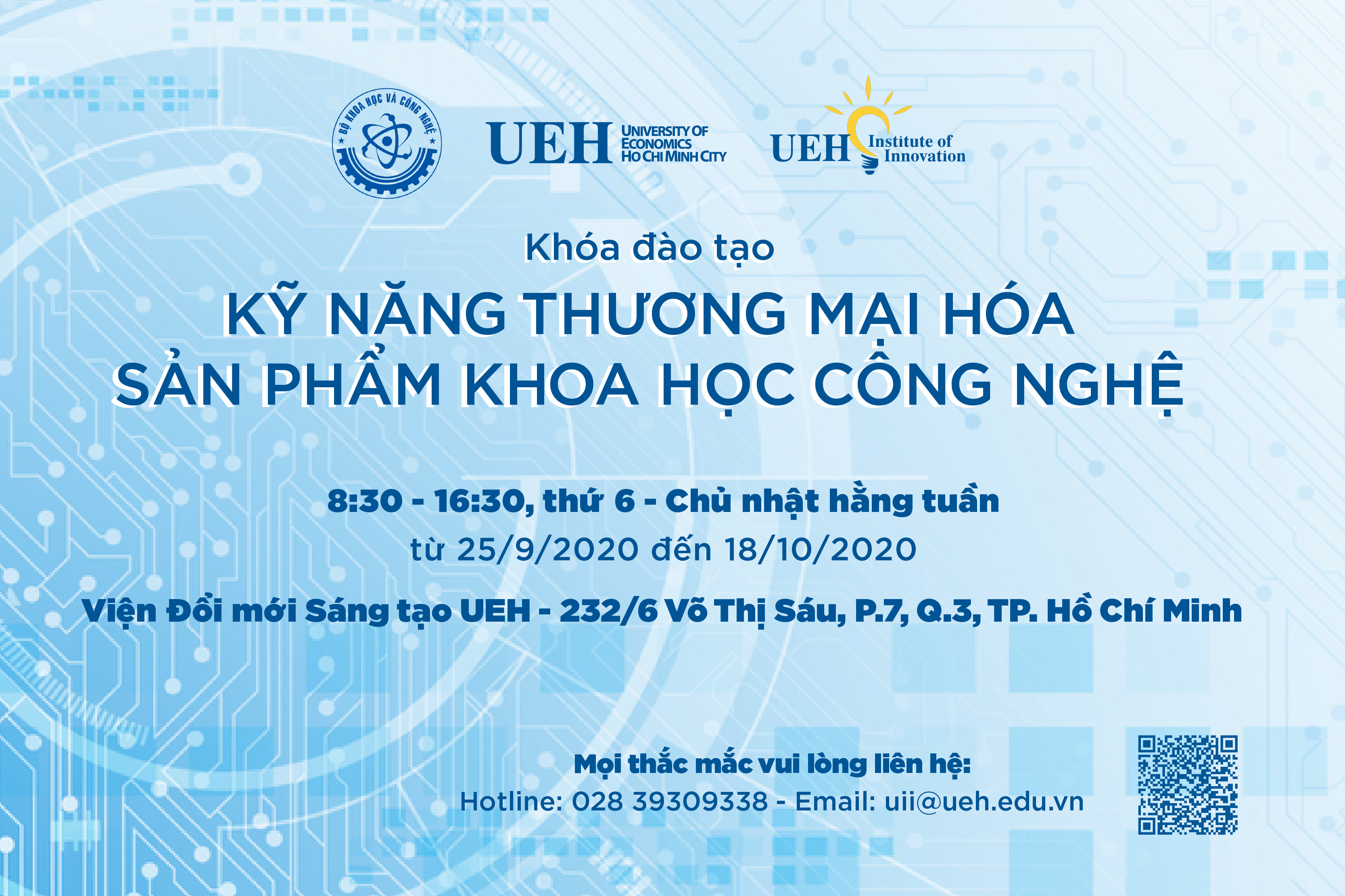 Institute of Innovation introduces the course "Skills to commercialize science and technology products in 2020"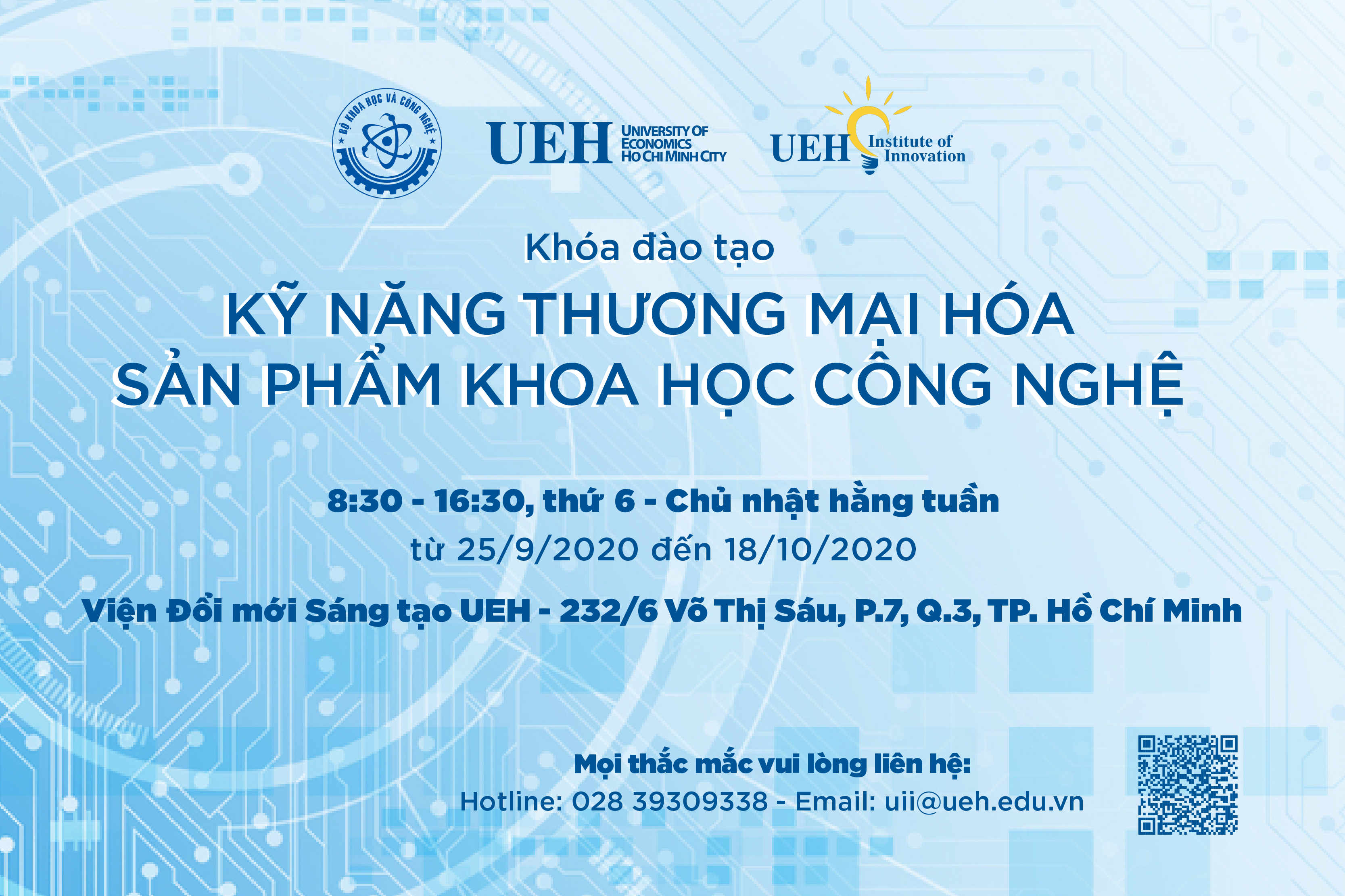 Science, technology and innovation are essential elements of the economic development process, especially significant for a developing economy like Vietnam. Applying science, technology and innovation is the premise to promote business development, thereby changing the structure of the economy and promoting a sustainable economy. In recent years, science and technology development has achieved many positive results: the state management thinking on science and technology has been renewed; financial investment management policies and mechanisms for scientific and technological tasks have seen progress; the sharp increase in investment of enterprises and the private sector in science and technology has created a favorable environment for science and technology activities.
With the aim of promoting science and technology activities that are the foundation for socio-economic development, improving the quality and applicability of scientific and technological products, and at the same time utilizing them throughout the commercialization process, UEH Institute of Innovation (UII) has developed a course on "Skills to commercialize science and technology products in 2020."
The course consists of 6 topics around the exploitation of the potential of science and technology products, assisting scientists / researchers / skill development experts in attracting resources for implementing commercialization solutions for research results or scientific and technological products, specifically:
Topic 1 - The process of commercializing scientific and technological products
Topic 2 - Analyzing the competitive advantages of scientific and technological products
Topic 3,4 - Development and selection of business opportunities and commercialization from technology
Topic 5 - Skills to attract resources for implementing commercialization solutions
Topic 6 - Science and technology transfer negotiation skills
The program is taught by experts in the fields of Technology Transfer, Intellectual Property and Economic Contract Negotiation. They will bring to the participants background knowledge and practical experience on relevant issues.
The course has 4 sessions starting from September 25, 2020 to October 18, 2020 with a limited number of students (25 students / class).
Time: 08:00 - 16:30, every Friday to Sunday
Phase 1: September 25 - September 27, 2020

Phase 2: October 2 - October 4, 2020

Phase 3: October 9 - October 11, 2020

Phase 4: October 16 - October 18, 2020
Venue:
Institute of Innovation, UEH

232 / 6 Vo Thi Sau, Ward 7, District 3, HCMC.
Registration information: http://uii.ueh.edu.vn/dang-ky/dang-ky-tham-gia-khoa-dao-tao-ky-nang-thuong-mai-hoa-san- pham-khcn-nam-2020.html
Tuition fee: free (supported by the Ministry of Science and Technology)
For more information about the program, please contact Ms. Le Thi Kim Anh - UII Training and International Cooperation Officer (Phone: 0365374038, email kimanh.uii@ueh.edu.vn) or hotline: 028 39309338.