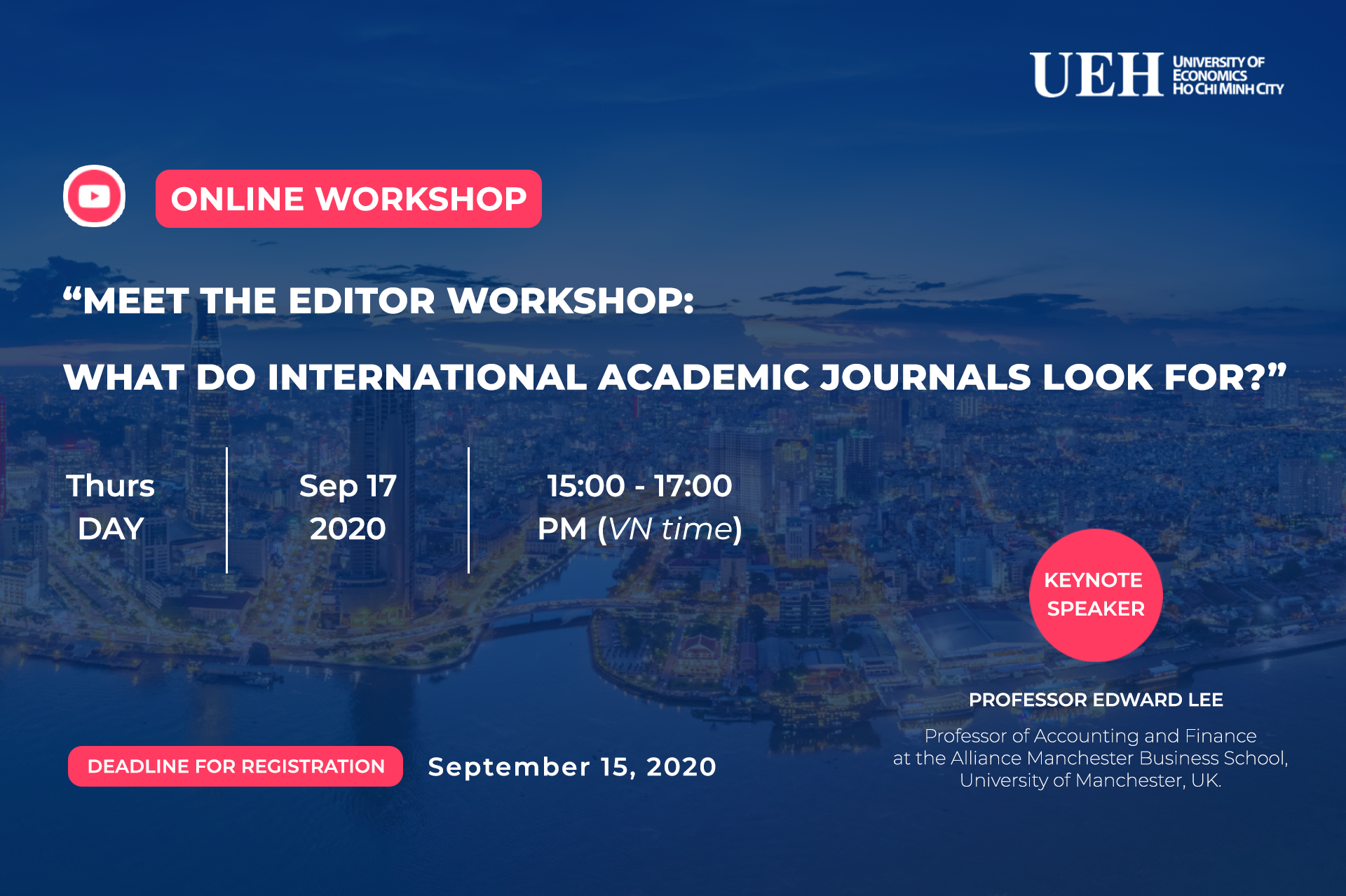 Online Workshop: "Meet the Editor Workshop: What do international academic journals look for?"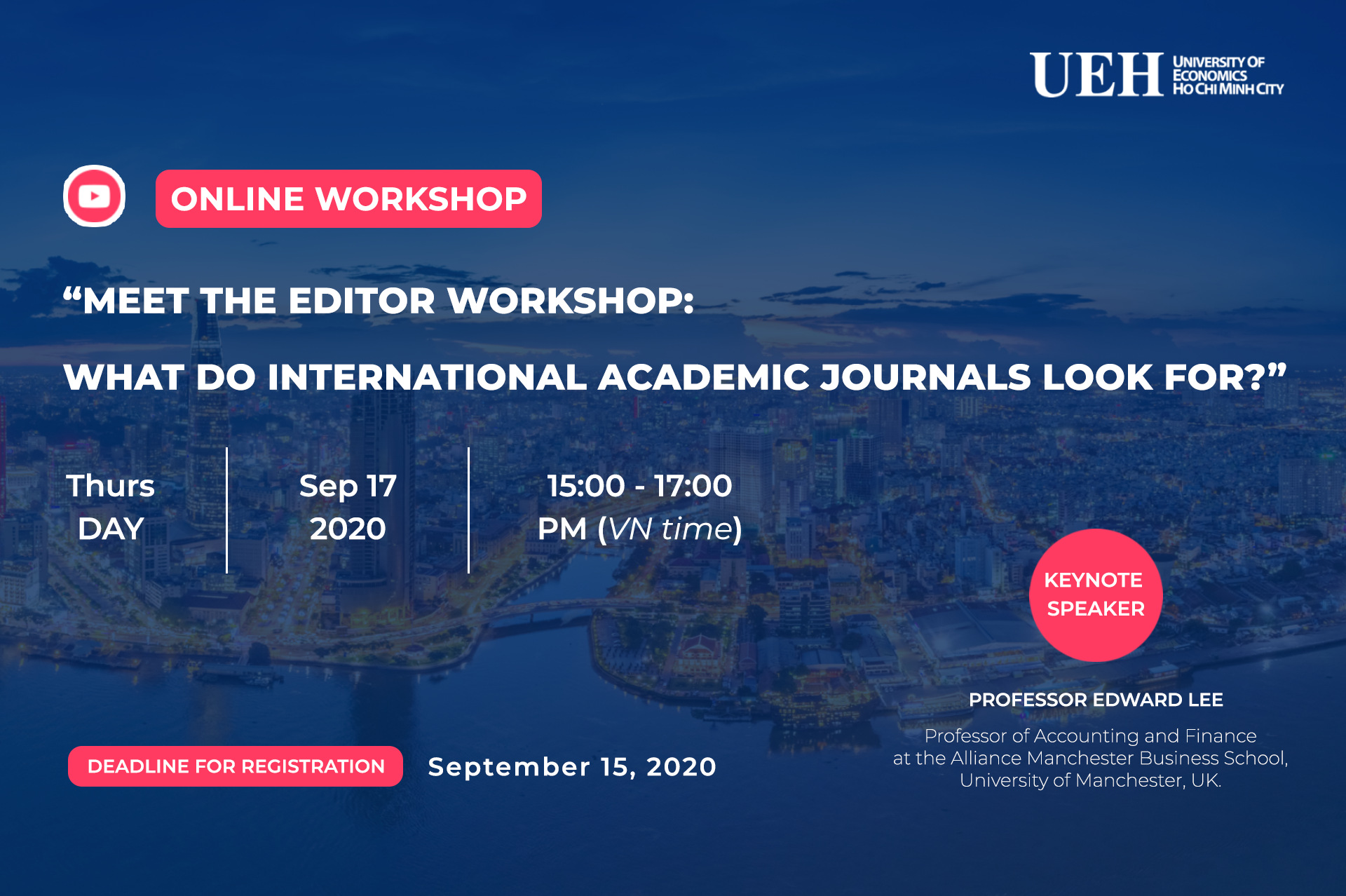 School of Finance (SOF), University of Economics Ho Chi Minh City (UEH) would like to invite you to the workshop "Meet the Editor Workshop: What do international academic journals look for?" the information regarding the workshop is as below: 
Time and Date:  15:00–17:00 pm VN time (9:00–11:00am UK time), September 17, 2020

Venue: Keynote speaker presents online. Participants can attend the online workshop either at the UEH conference room (B1_204) or online. 

Language of the workshop: English

Keynote speaker: Professor Edward Lee. 
Professor Edward Lee is currently the Professor of Accounting and Finance at the Alliance Manchester Business School, University of Manchester, UK. He is a Joint Editor of Accounting and Business Research. He also serves as Associate Editor of Asia-Pacific Journal of Accounting and Economics, British Accounting Review, China Journal of Accounting Research, and European Journal of Finance, and is on the editorial board of European Accounting Review.  He has publications in academic journals such as Accounting, Organizations and Society, European Accounting Review, Journal of Accounting, Auditing and Finance, Journal of Accounting and Public Policy, Journal of Accounting Research, and Journal of Banking and Finance among others. 
You can find further information about Prof. Edward Lee at this link:
 https://www.research.manchester.ac.uk/portal/edward.lee.html
At the Workshop, Prof. Edward Lee will share with you how to publish your paper in international accounting and finance journals. You will also have chance to ask him questions about publication strategy, research ideas and other relevant questions. 
If you are interested in this workshop, please click on the link below to register. 
https://forms.gle/rq6jB2YtHRQjumY3A
Deadline for registration: September 15, 2020.
If you have any further queries about the workshop, please contact us at: anhntn@ueh.edu.vn