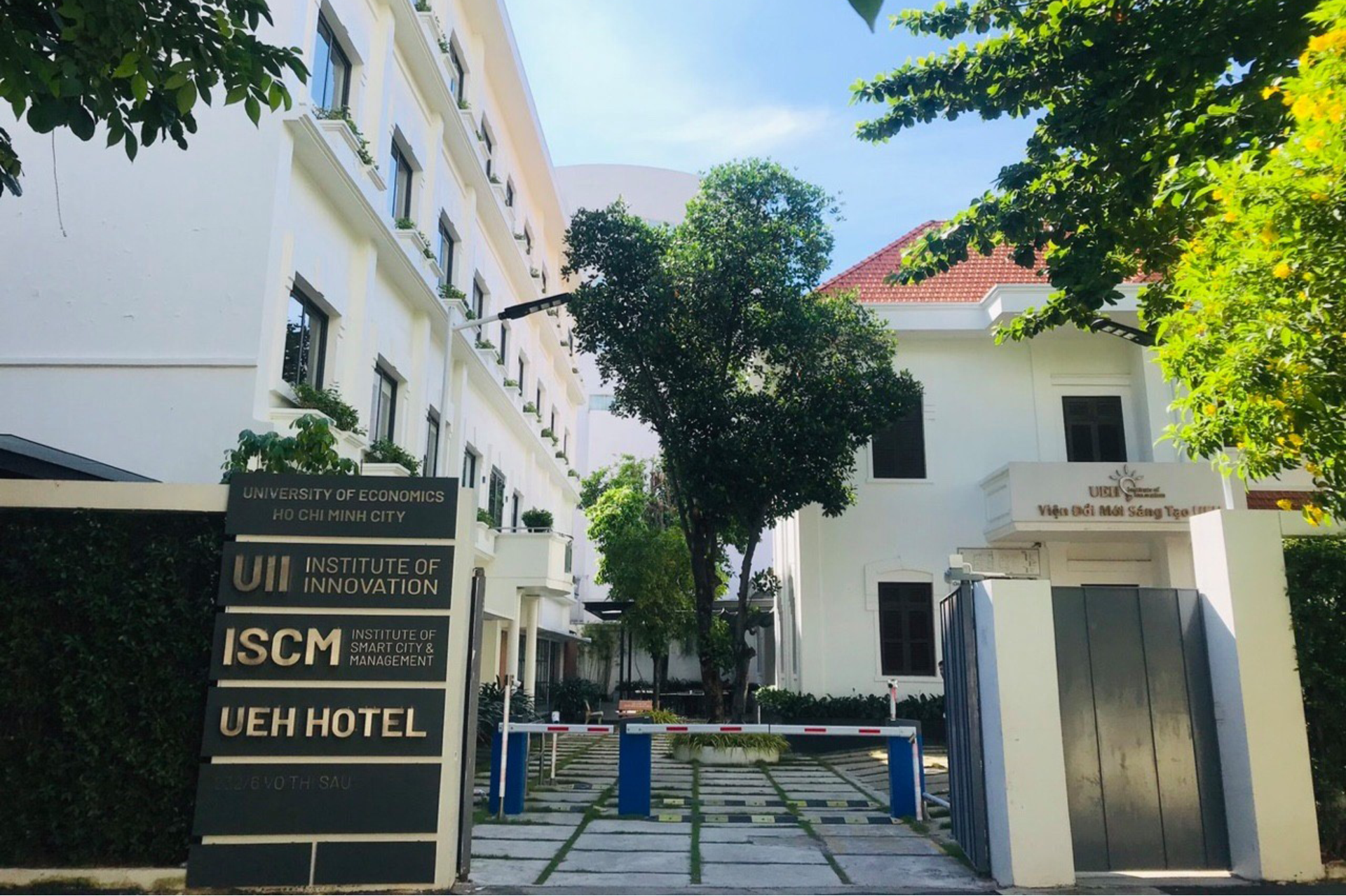 UEH Complex - Space for knowledge, relaxation and creativity in the heart of Saigon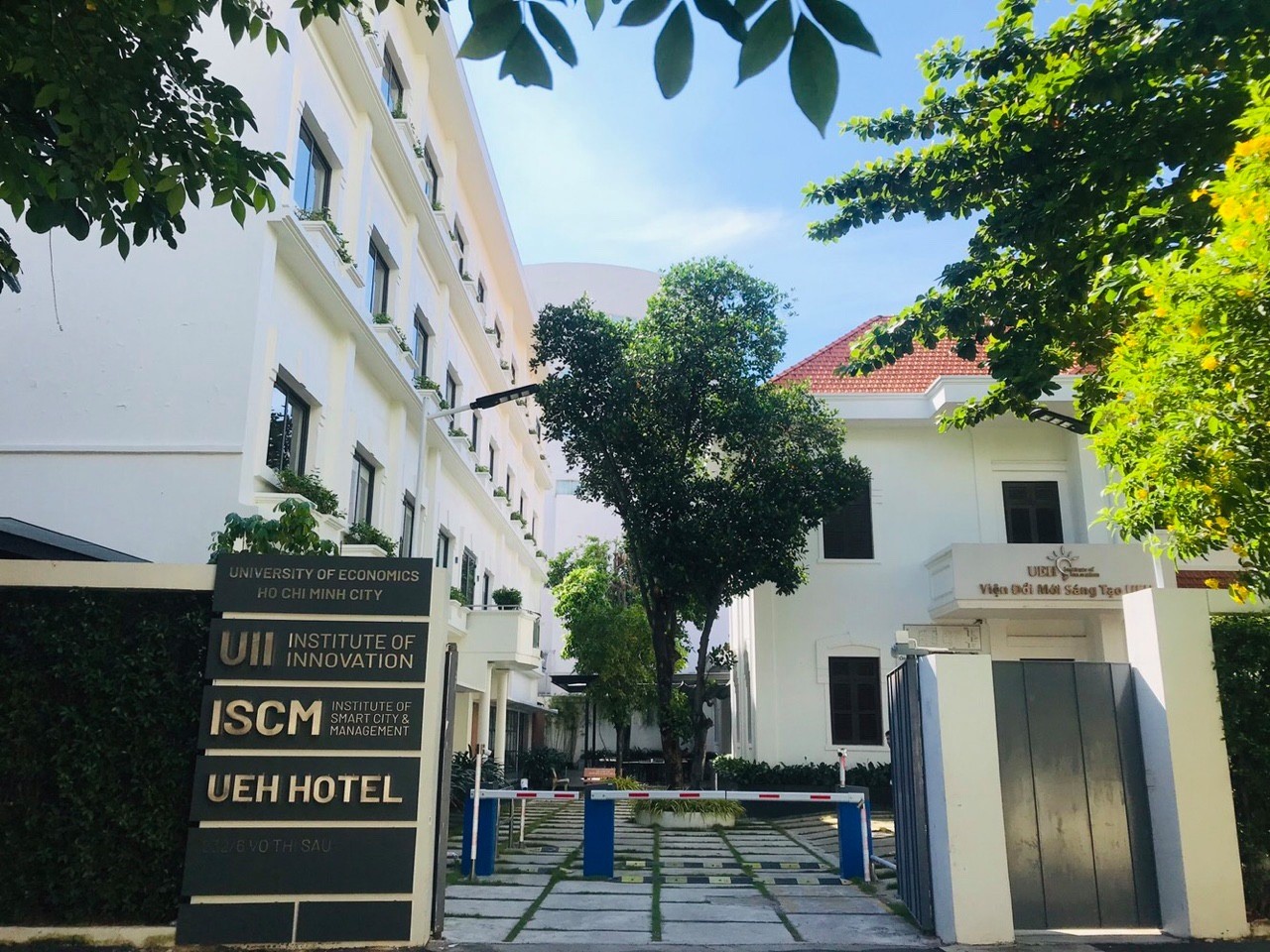 An overview of the Institute of Innovation (UII), Institute of Smart City and Management (ISCM) and UEH Hotel
Stepping into the interior, at any time and corner, you will also feel the green - clean - serene atmosphere with minimalistic and luxurious architecture, combining open spaces in harmony with nature, completely separated from the hustle and bustle atmosphere of Saigon out there. The whole area is equipped with smart equipment system, applying modern science and technology such as: creative space, academic exchange space next to the sky well over 20m2; classrooms combine modern conference rooms, labs and state-of-the-art studios...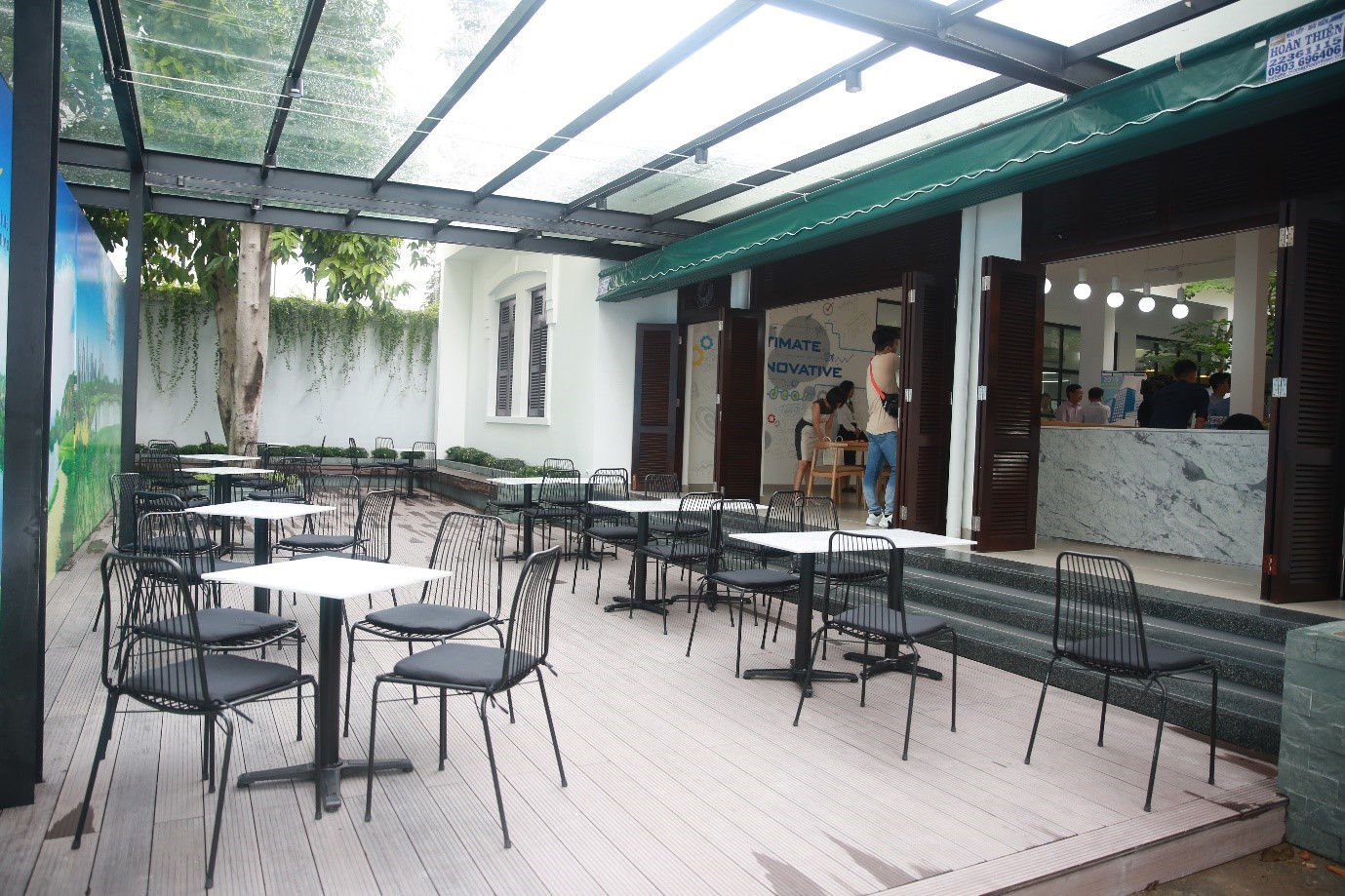 Creative garden, youthful and modern exchange space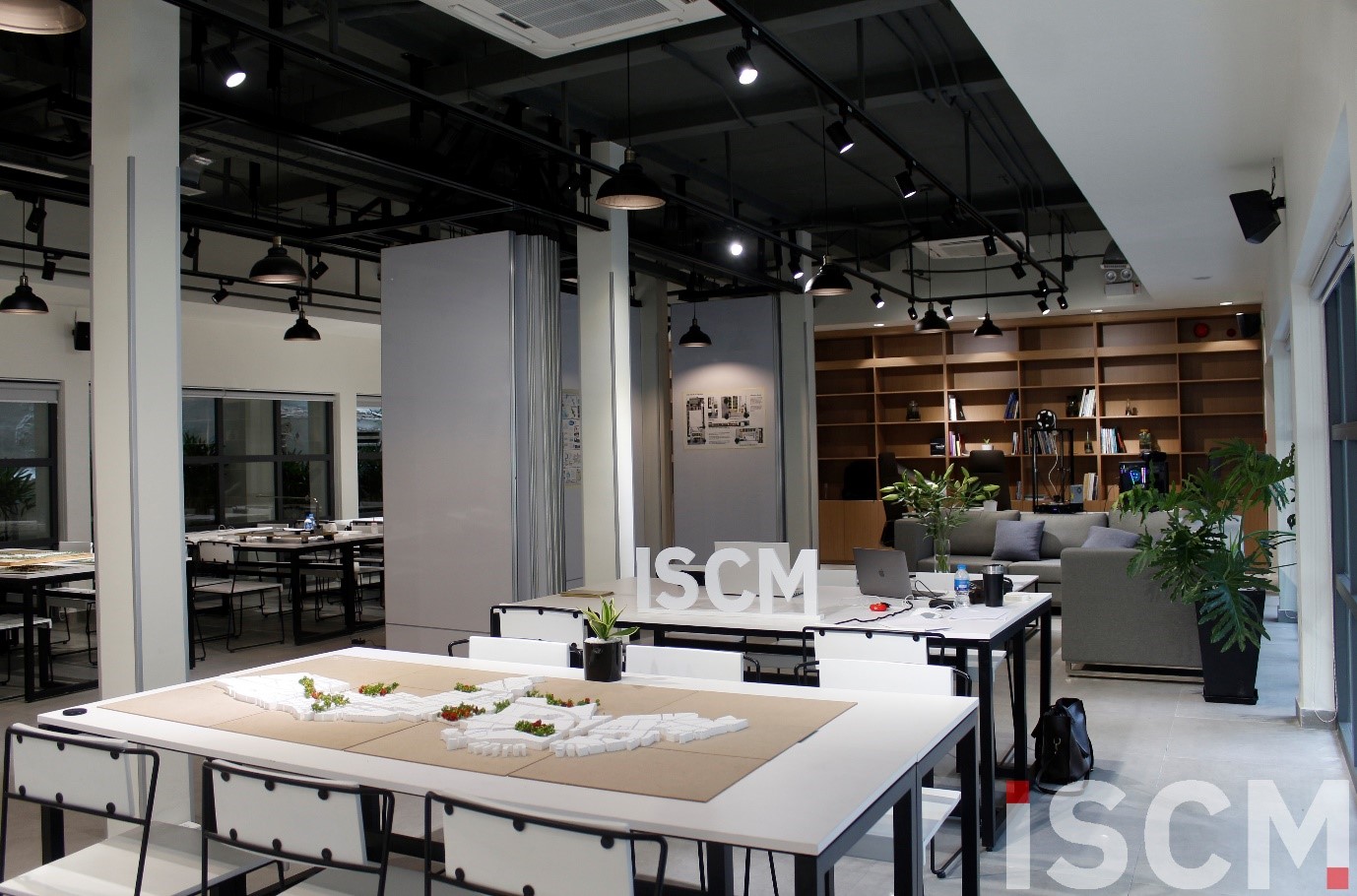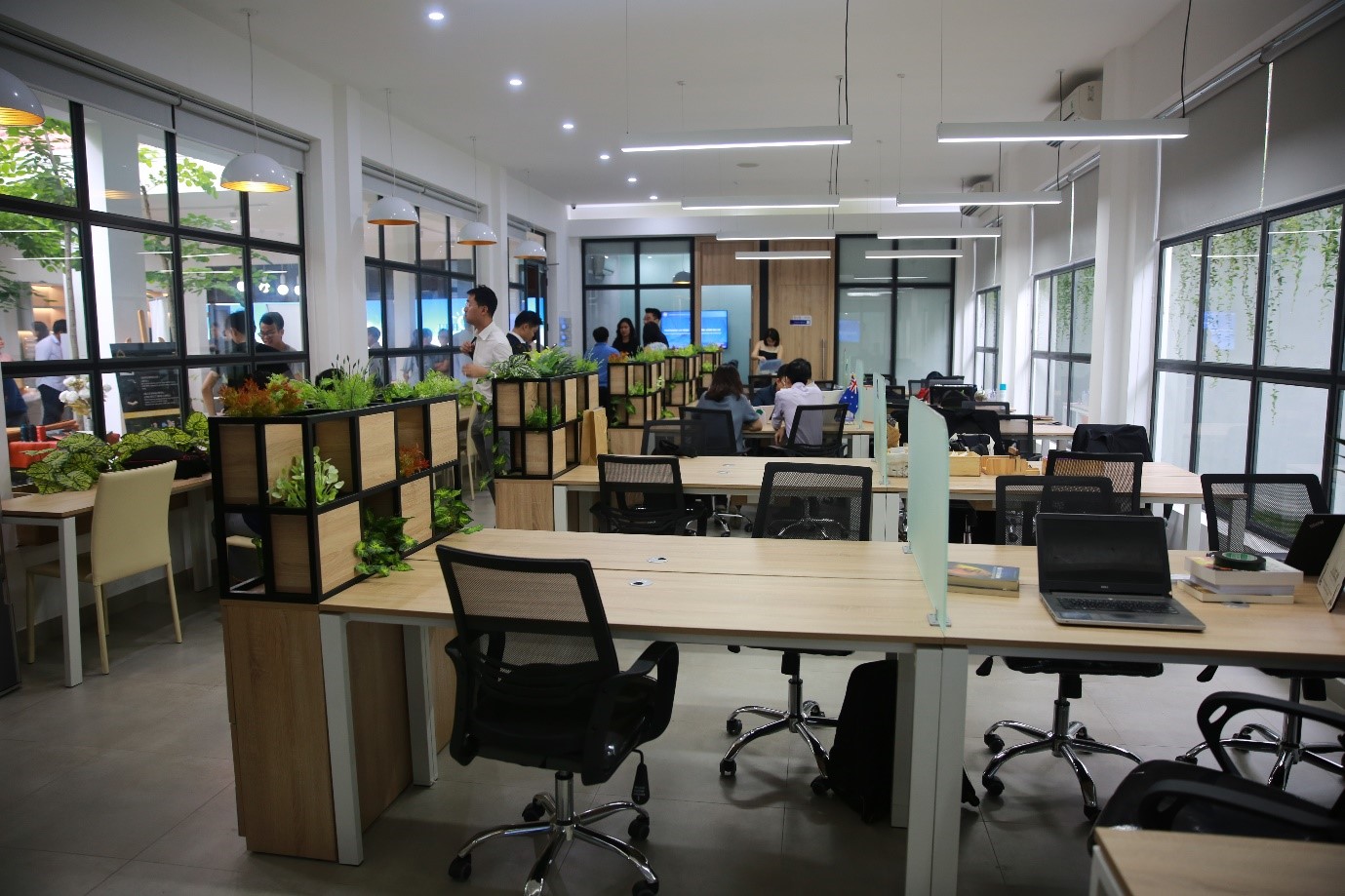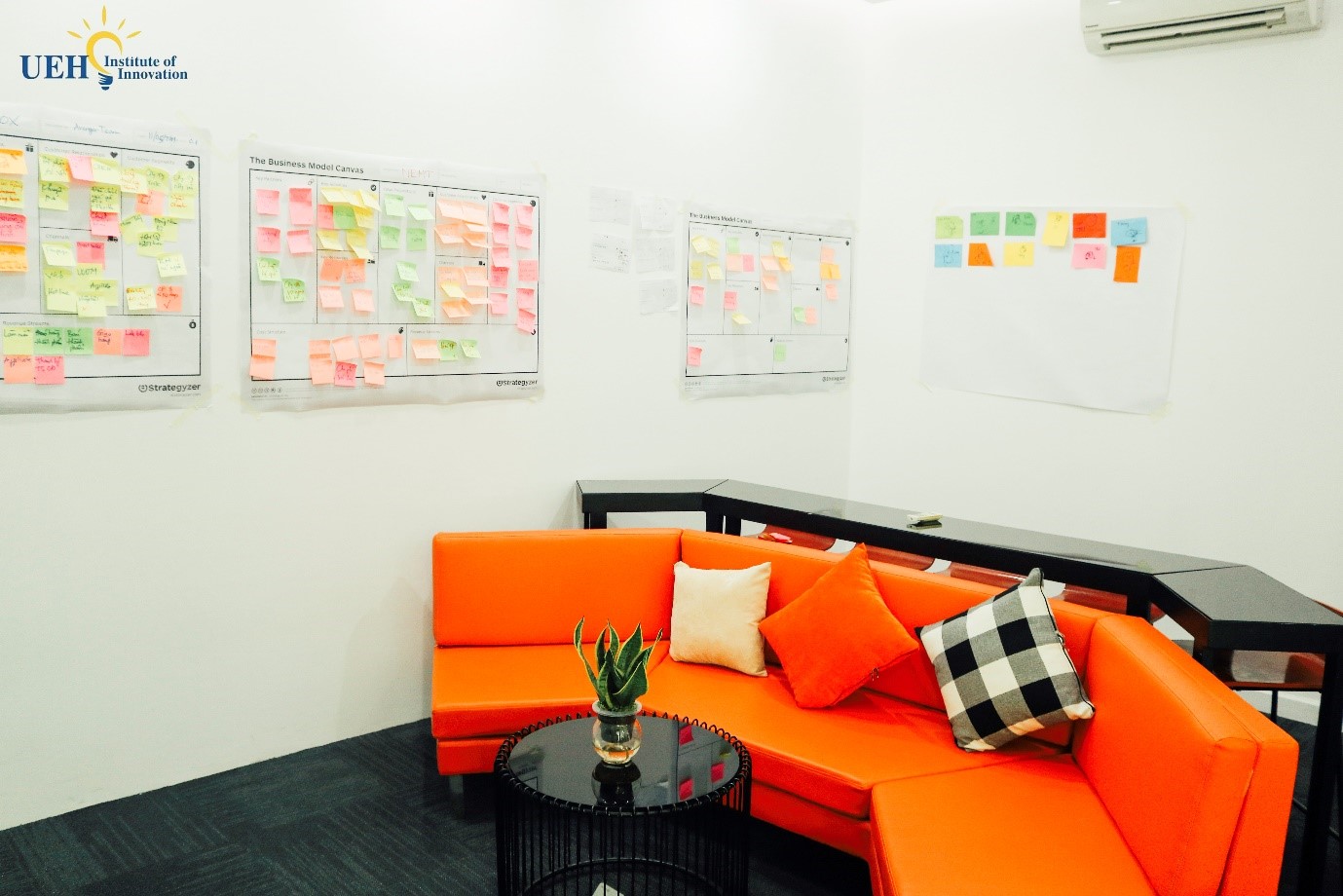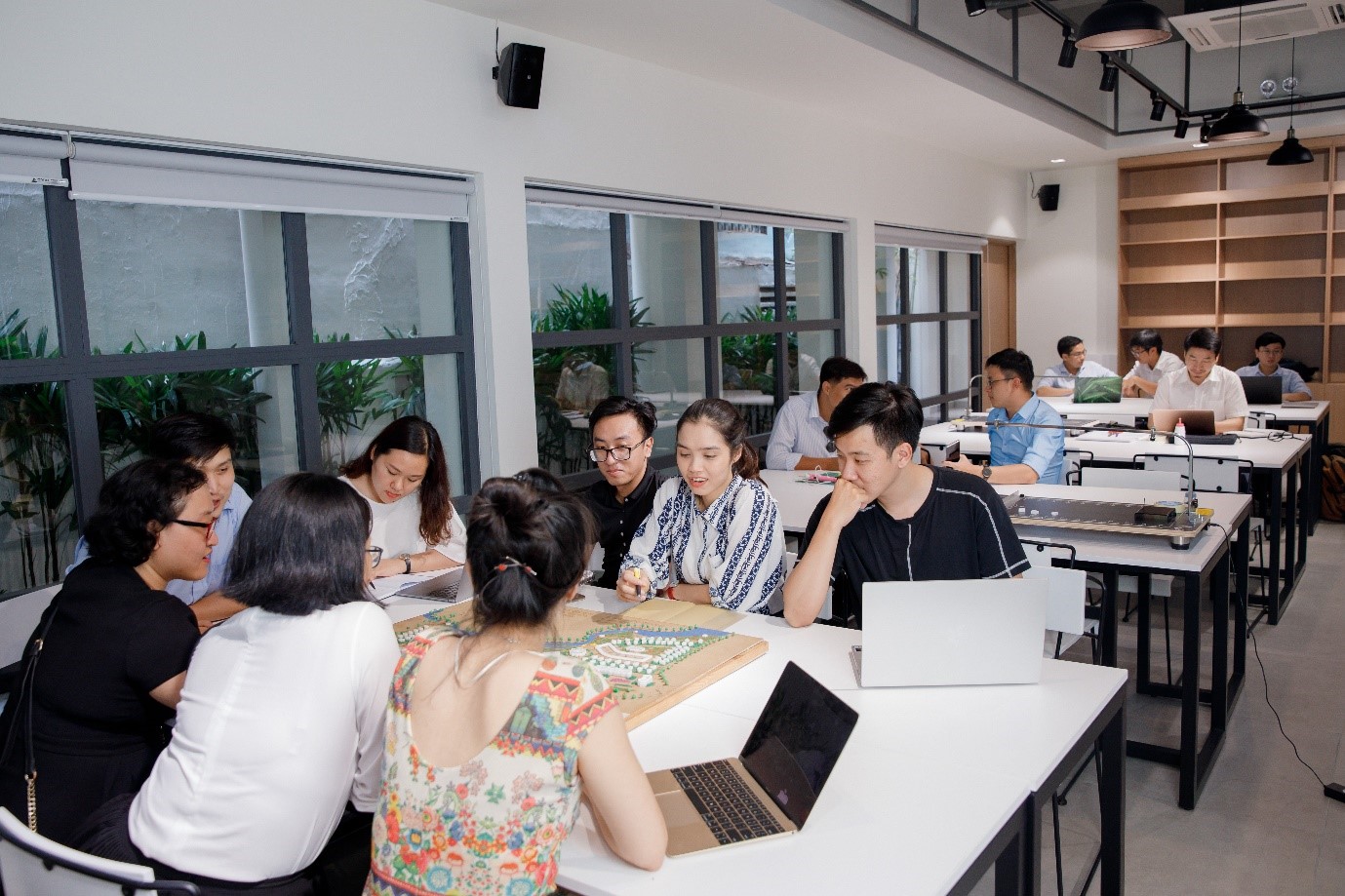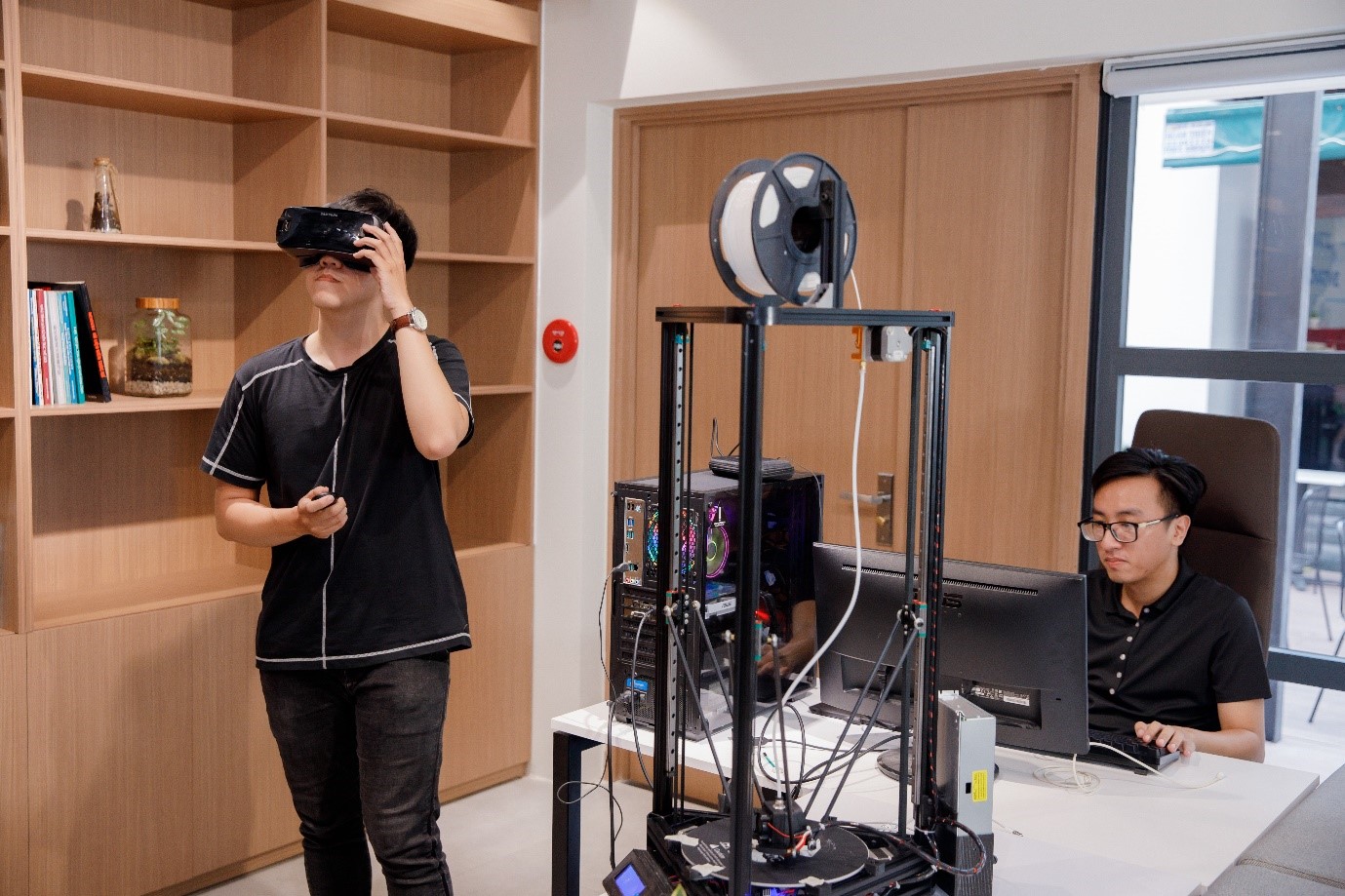 Working space at the Institute of Innovation and the Institute of Smart City and Management
In addition to the academic area, internal facilities also integrate with the hotel which is available 24/7 with food service, housekeeping and laundry services, as well as cultural and sports exchanges, events organization. UEH Boutique Hotel has 35 airy and comfortable rooms with natural light, designed in a "home-sweet home" style with a shared kitchen space and a "mini babylon" hanging garden providing a sense of security and intimacy; help you relax deeply to recharge your battery for a long and hard day of study, research and work.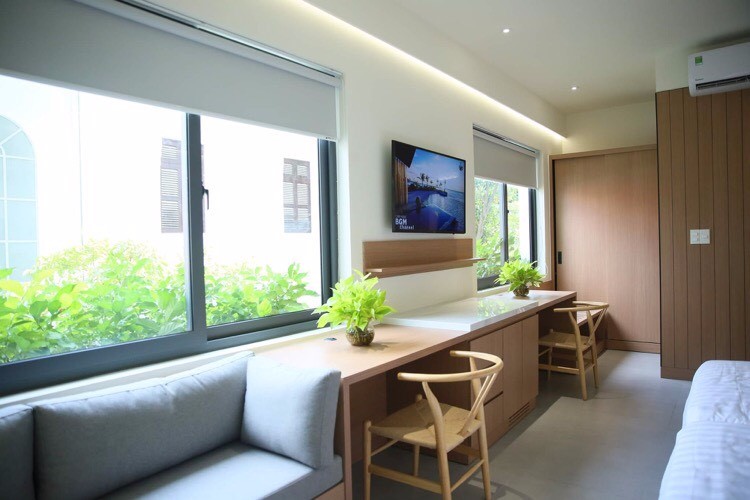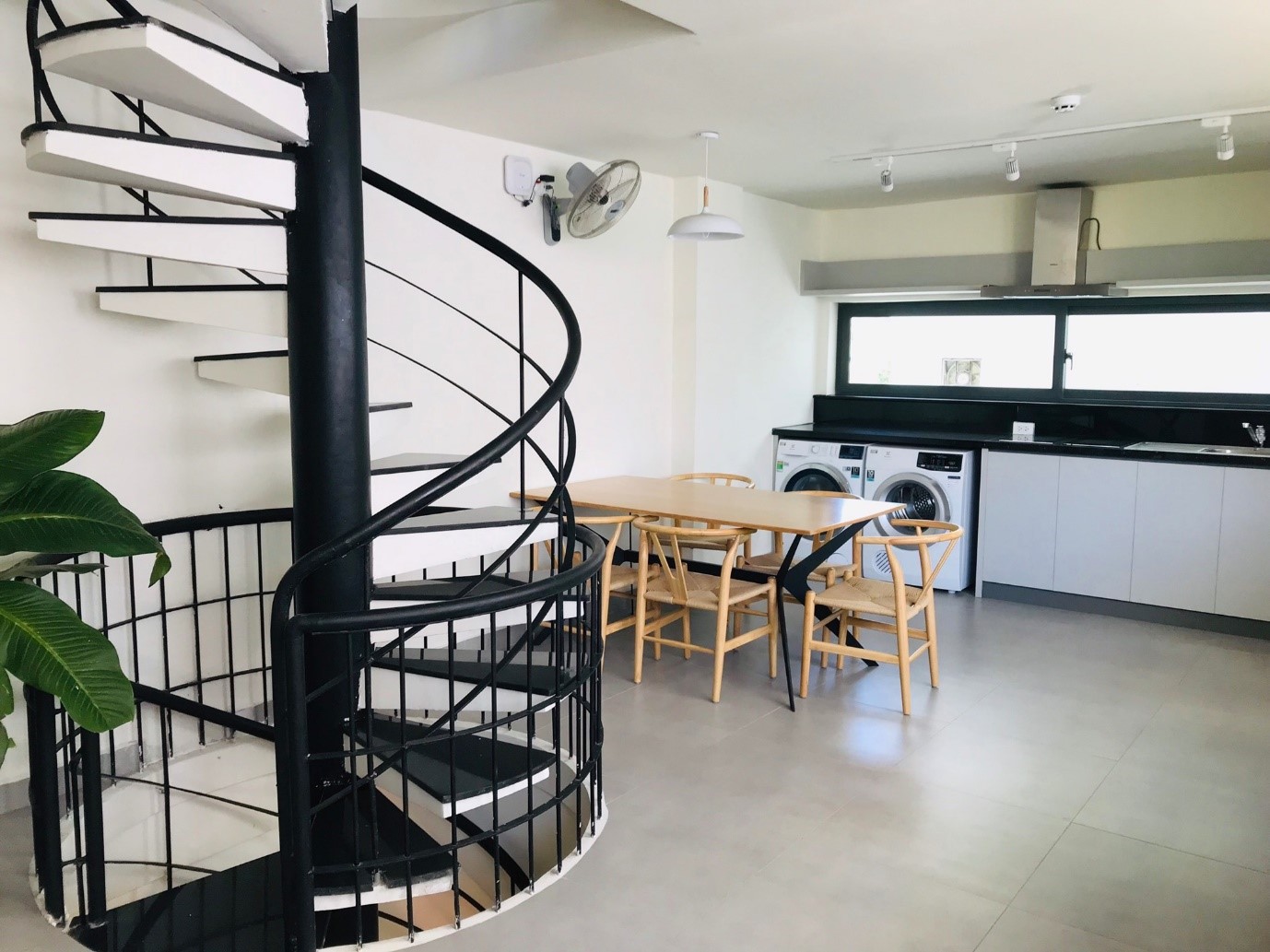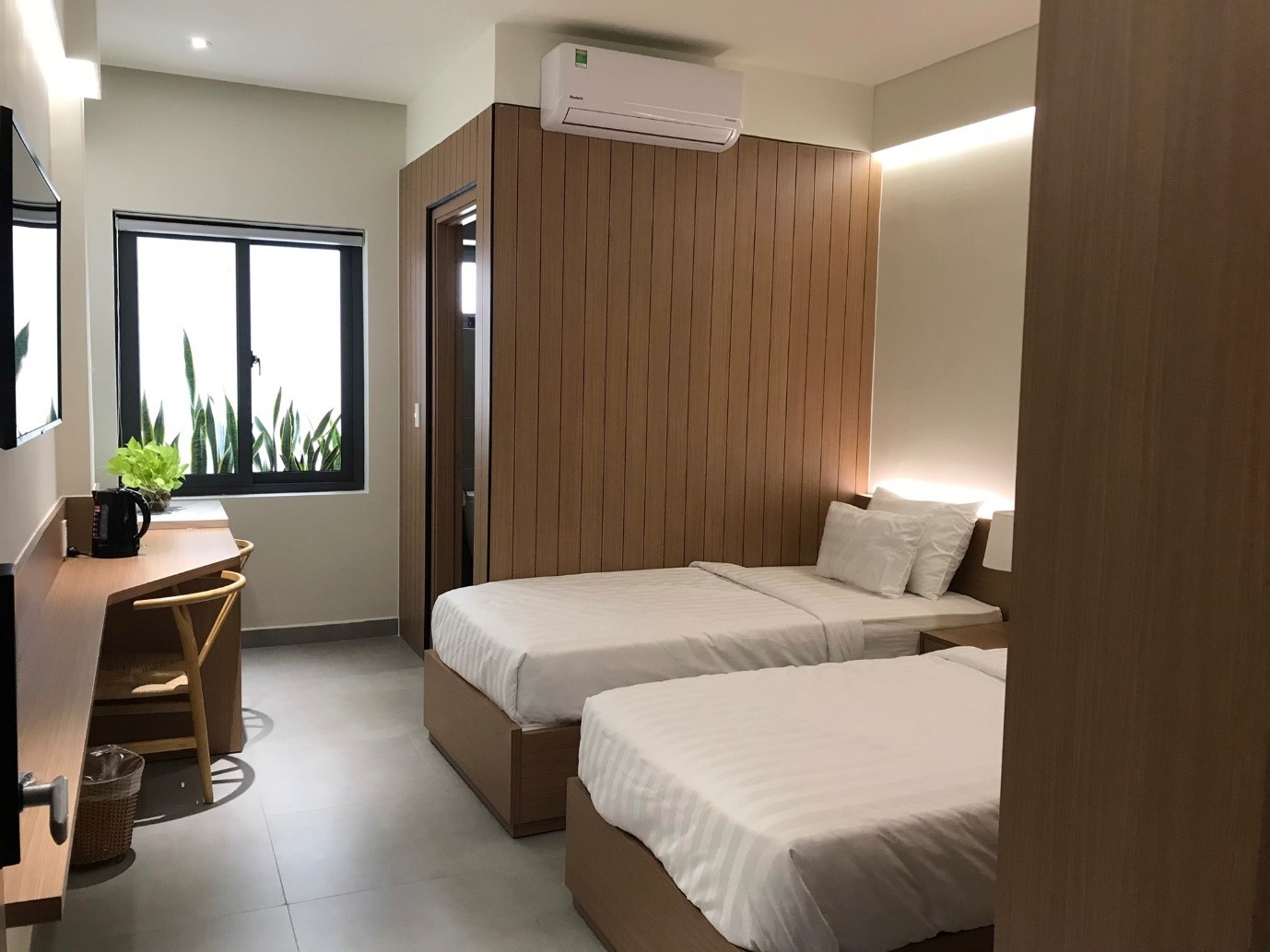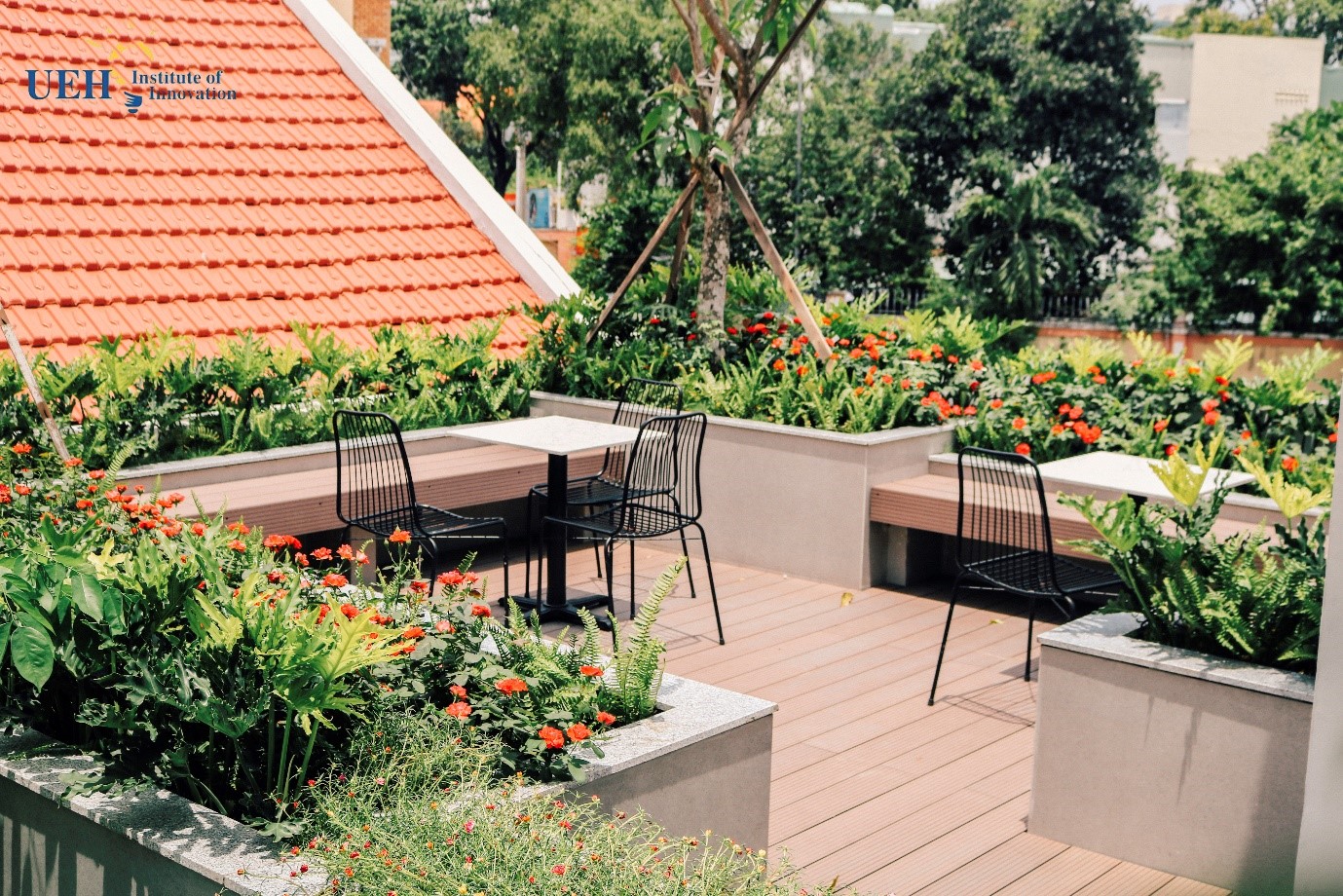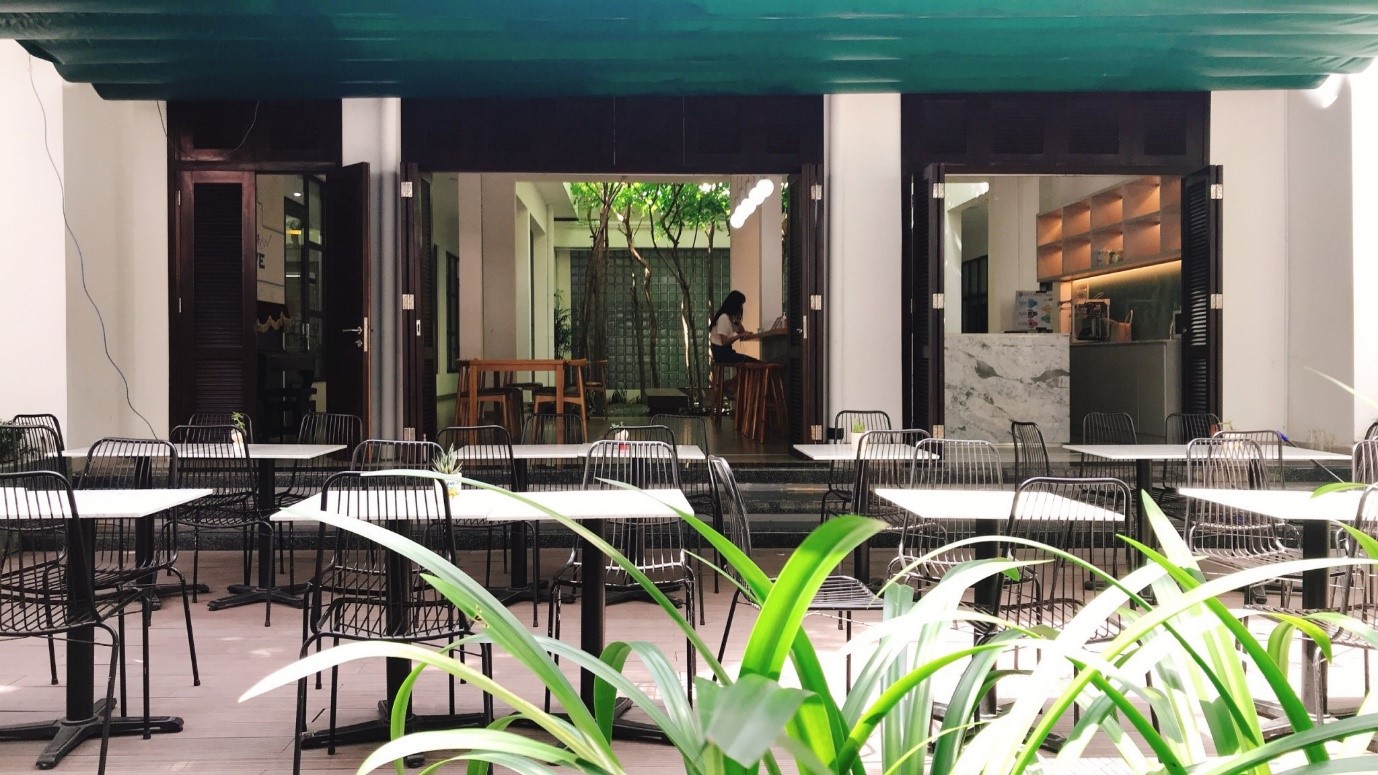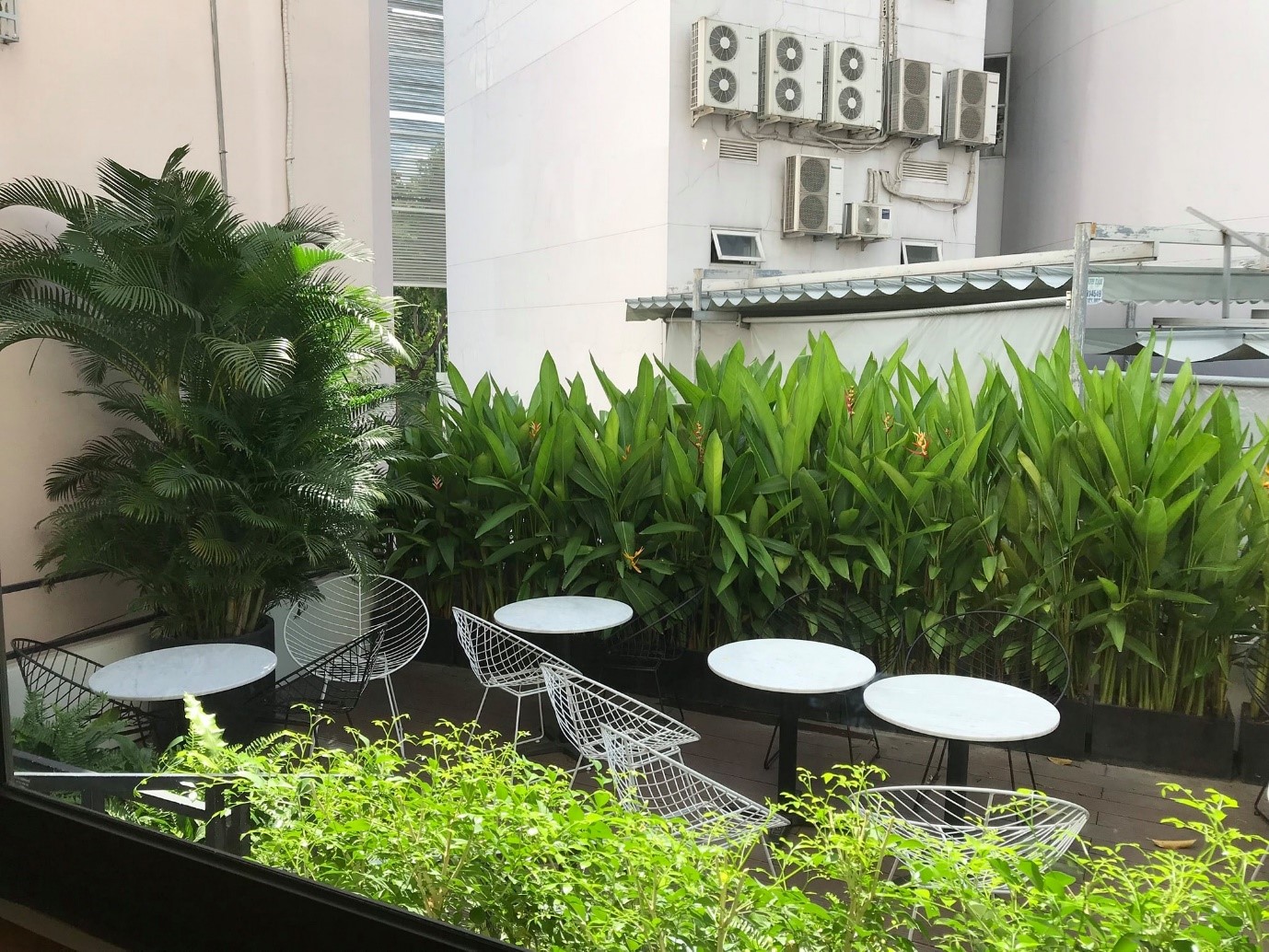 Không gian khách sạn, vườn treo "mini babylon"
Institute of Innovation (UII) is a science and technology organization that conducts innovative research activities in the fields of economics and management. As a young person with start-up enthusiasm, you are having trouble thinking and operating your business during the Covid season. Come to UII - A place to connect you with activities: incubating start-up projects to connect the community of start-ups, international training and cooperation, knowledge transfer and innovation consultancy.
Institute of Smart City and Management (ISCM) was established to provide domestic and international human resources, connecting universities, state management units, research organizations, domestic and international enterprises and community join hands to research and propose smart strategies and innovative solutions to solve urban problems. In addition to implementing an integrated education system with state-of-the-art studio-labs, ISCM also conducts in-depth research and projects that align practical needs with the orientation "Global thinking - Local action" which helps develop a better education and a sustainably developing Vietnam.
Contact information:
Address: 232/6 Vo Thi Sau, Ward 7, District 3, Ho Chi Minh City
Website & Fanpage:
UEH Boutique Hotel: https://www.facebook.com/UEH-Boutique-Hotel-101139985048479/?ref=py_c
UII: http://www.uii.ueh.edu.vn/
ISCM: http://iscmfuturecity.ueh.edu.vn/