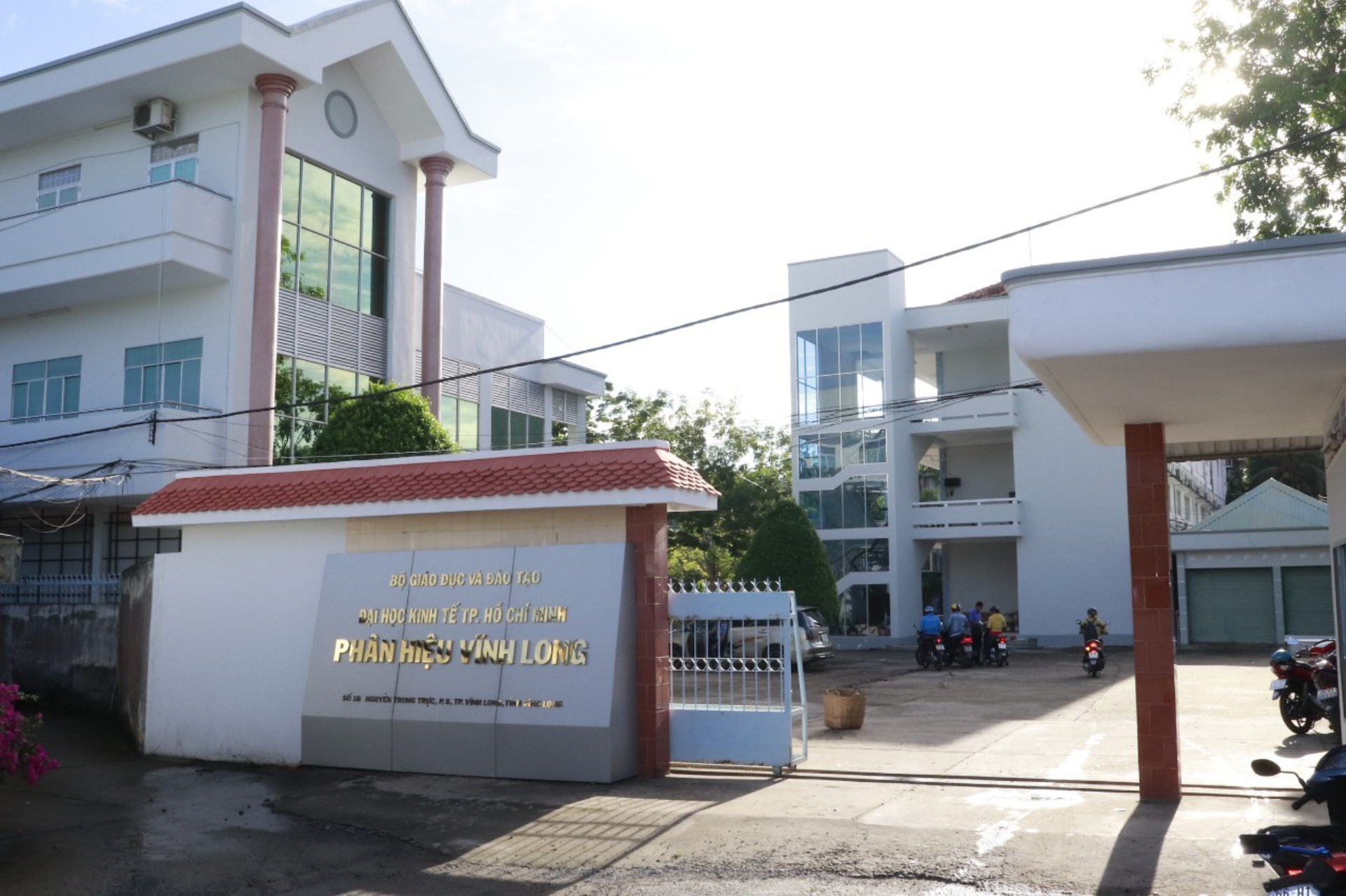 UEH campus in Vinh Long province applies for additional admission and prepares facilities for the first full-time university course
UEH Vinh Long branch admissions for 06 majors
Subjects are candidates graduating from high school or equivalent, have permanent residence in 13 provinces of the Mekong Delta. Two admission methods of UEH - UEH campus include (1) Examination of academic results - high school transcripts: Students with combined GPA (A00, A01, D01, D07) register for admission from 6.50 or higher according to grade 10, grade 11 and grade 12 and have the academic capacity of 3 years at high school from Fair or higher in the form of formal education and high school graduation; (2) Admission according to the high school exam results in 2020: The score of 16.00 points is eligible to receive admission documents according to the group.
Admission principles: Candidates meet the requirements of documents as prescribed and achieve an average score of all year 12 in English from 5.0 or above. Vinh Long Campus will consider to recruit candidates with scores from high to low until they meet the quota. In case many candidates have the same admission score at the bottom of the list and exceed the enrollment quota, Vinh Long Campus uses the following additional criteria for admission: GPA grade 12 from high to low when the target is met. Application deadline is October 15, 2020, admission results announcement: October 20, 2020.
Modern facilities ensure training quality
On December 4, 2019, the Minister of Education and Training signed a decision to establish the University of Economics HCMC Campus. Ho Chi Minh City in Vinh Long province on the basis of accepting Vinh Long College of Economics - Finance. After the Vinh Long branch was established, University of Economics Ho Chi Minh City has invested in developing spacious facilities, modern teaching equipment, meeting the requirements of educational innovation, ensuring the training quality conditions as the main campus in Ho Chi Minh City.
To prepare for the first full-time university course, the campus has invested in upgrading 100% of the standard theory and practice classrooms with modern equipment such as projectors, smart boards, and sound systems. With wireless microphones, classrooms are equipped with computers and wifi transmitters for students to study online or to easily access and download information for learning. The campus is also equipped with modern tables and chairs and installed air conditioning in the classrooms to create a comfortable learning space, promoting students' creativity.
In addition, the campus is also equipped with network infrastructure with wifi system covering the whole school and large led screens in the halls to create conditions for students to study and group activities.
The library system is modernly invested and developed, connected to a smart electronic library at the main facility, exploiting digital resources from up-to-date, reputable and academic data sources. learning needs in the 4.0 era.
Dormitory area is invested in renovating spacious, spacious and airy to ensure accommodation for all university students, helping students to settle down and concentrate on studying. Each dormitory room is fully equipped with facilities and equipment to meet living needs. With a convenient location, located on the campus of the campus, it is convenient for students to go to school and ensures safety and security.
At the same time, the guest house is also invested according to the 3-star standard to serve the accommodation for lecturers from the main campus to teach at the campus.
Vinh Long campus has become a modern training institution, reaching international standards, in compliance with the commitments of the University of Economics in Ho Chi Minh City. Ho Chi Minh City with the Ministry of Education and Training and leaders of Vinh Long province in training high quality human resources for Vinh Long province in particular and for the Mekong Delta region in general.