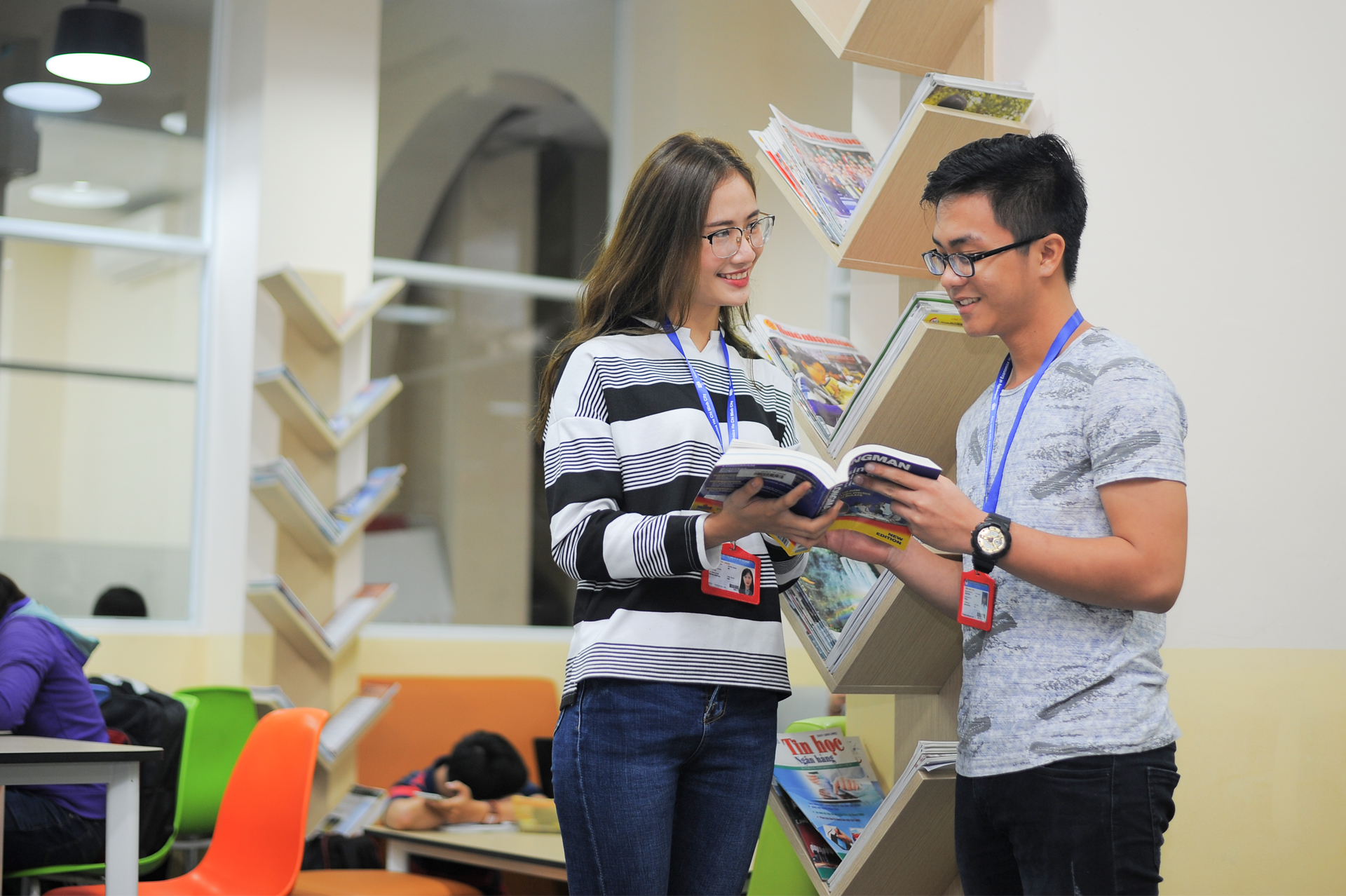 UEH and UEB sign a cooperation agreement: Joining hands to compete in the international market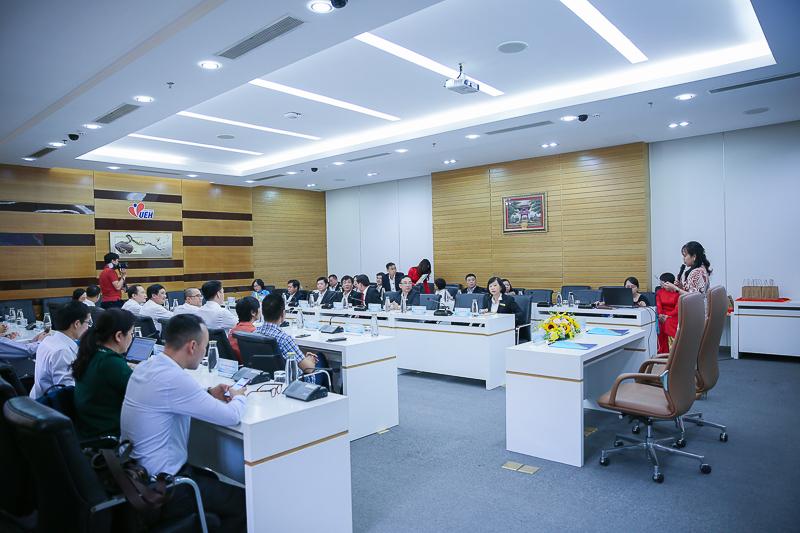 Overview of the signing ceremony
Joining the program, from UEB, there are Assoc.Prof.Dr. Nguyen Truc Le - President, PhD. Pham Minh Tuan - Vice President and other leaders. From UEH, there are Prof.Dr. Su Dinh Thanh - President, Prof.Dr. Nguyen Trong Hoai - Vice President and other leaders.
At the signing ceremony, Prof.Dr. Su Dinh Thanh - UEH President says: UEH attaches great importance to the exchange and cooperation with prestigious and qualified schools in the country. UEH, as a key and leading university in economics, management and law training, will join hands with UEB to further develop each institution's strengths by effectively utilizing resources, aiming for a win-win cooperation in the current competitive higher education context.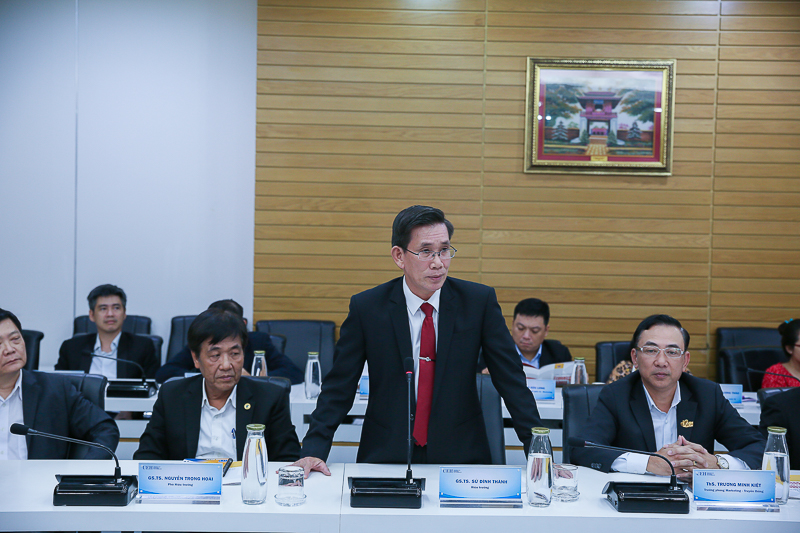 Prof. Dr. Su Dinh Thanh – UEH President made a speech
Assoc.Prof.Dr. Nguyen Truc Le - UEB President shares: His first impression about UEH is the professionalism, and UEH is worthy of being one of the pioneering and leading economic schools of the country. With a visionary attitude, UEB wishes to learn about cooperative training, exchanging credits, exchanging teachers and students. In addition, the school also wishes to further research cooperation on domestic and international topics and projects. It is hoped that the cooperation between Vietnamese universities, such as inviting leading professors and scientists in the world, can create history and make the schools competitive in the international market.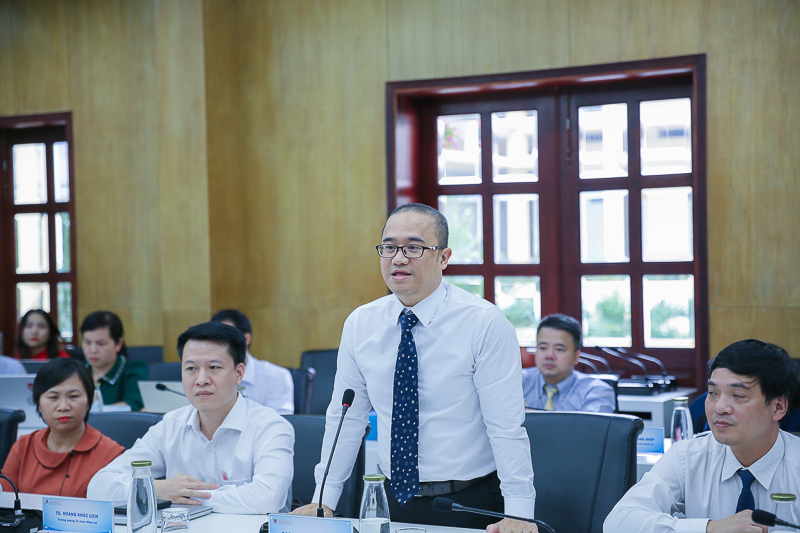 Assoc.Prof.Dr. Nguyen Truc Le - UEB President speaking
At the ceremony, the leaders of the two units agreed to sign an agreement to recognize the training program, training content, the value of credits and the student exchange between the two universities. Student exchange program aims to create opportunities for students to learn and experience in a diverse, multicultural environment, to enhance the exchange of teaching and scientific research between the two units. Beside the National Economics University, UEB is the second one with which UEH signs a cooperation agreement in training and exchange of students among prestigious economics schools.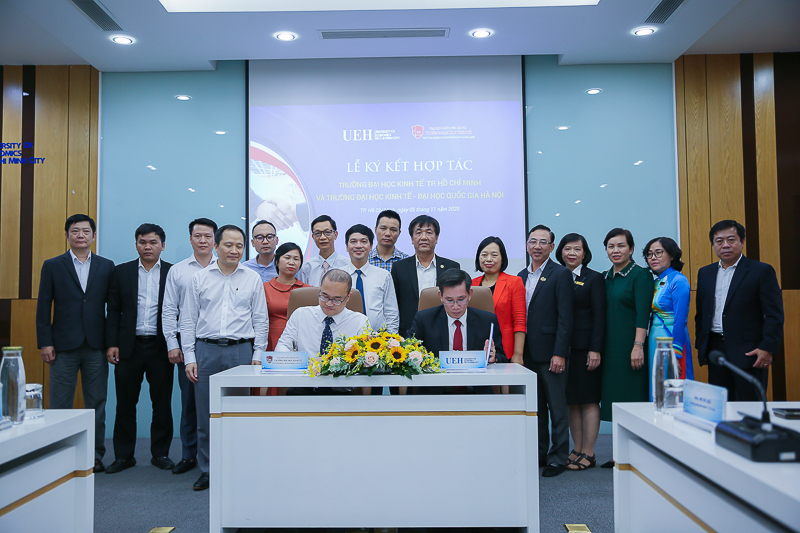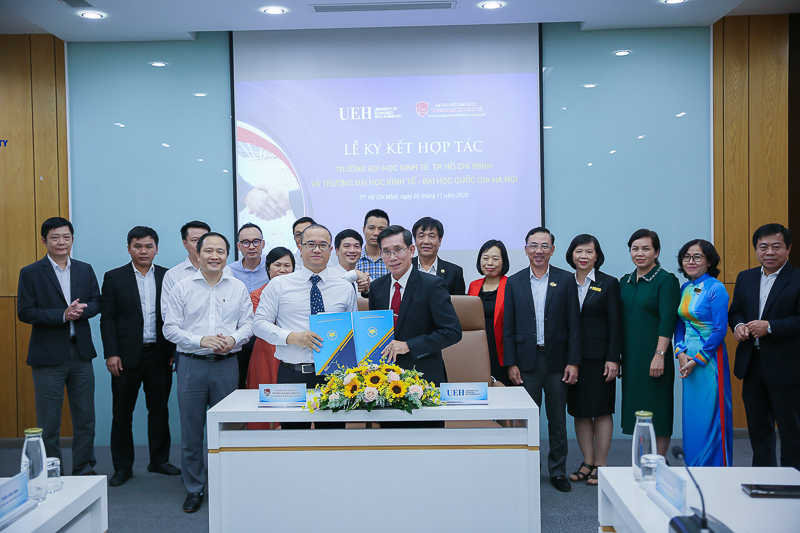 Presidents from the two schools signed a cooperation agreement with the witness of leaders from both sides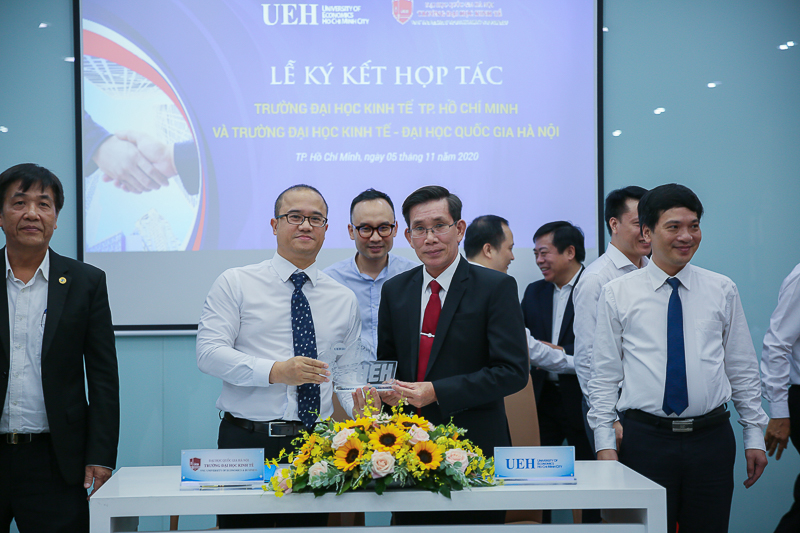 Presidents exchanged souvenirs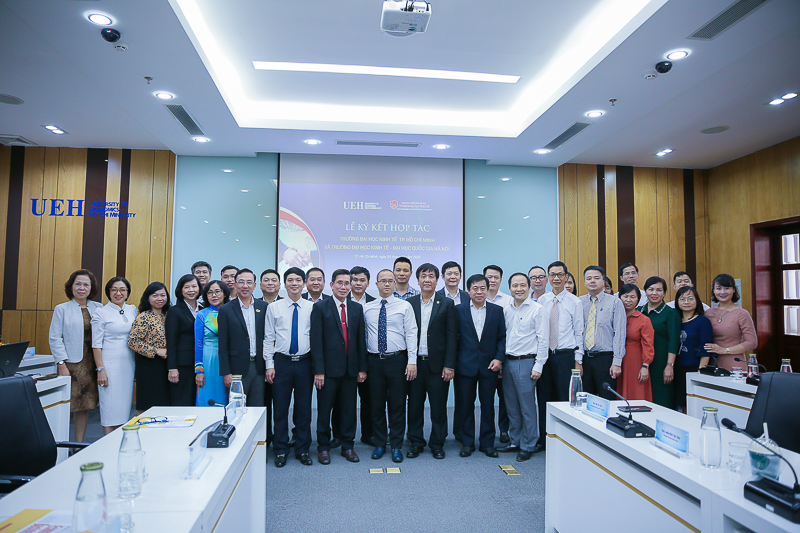 Delegates took photos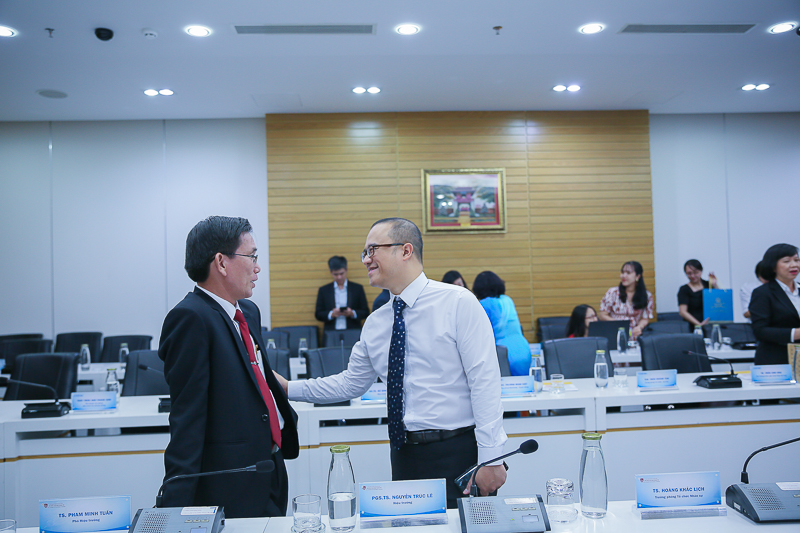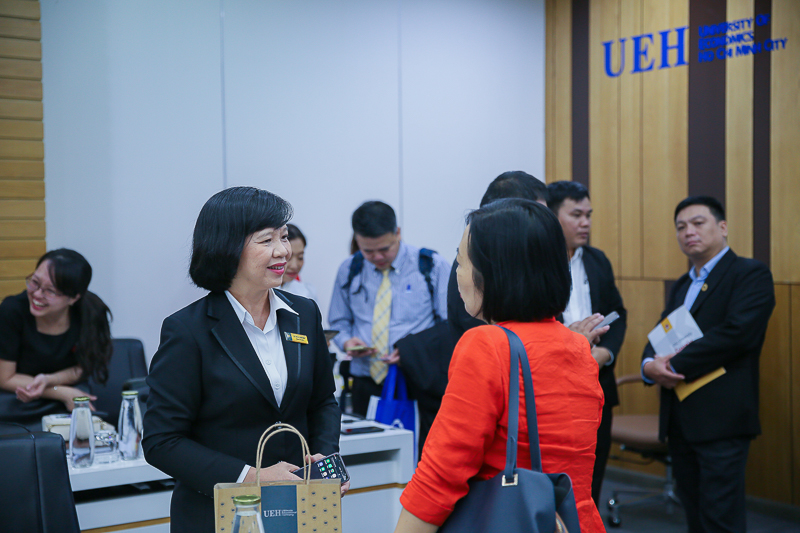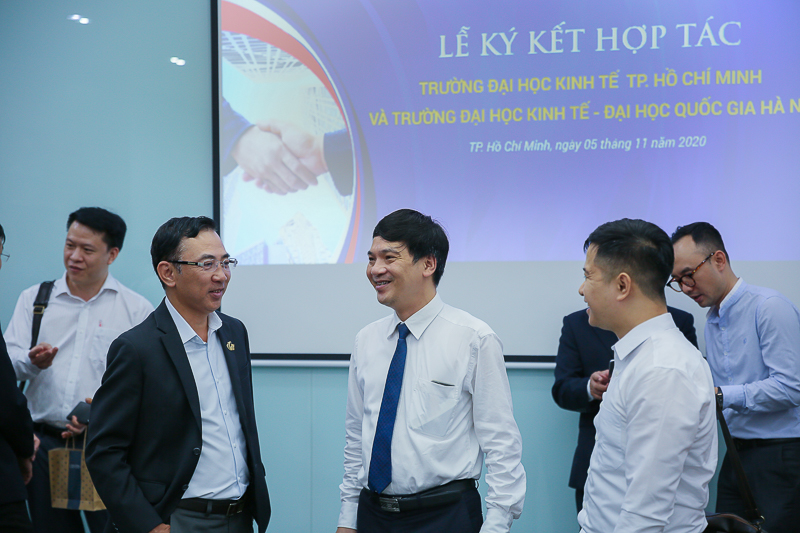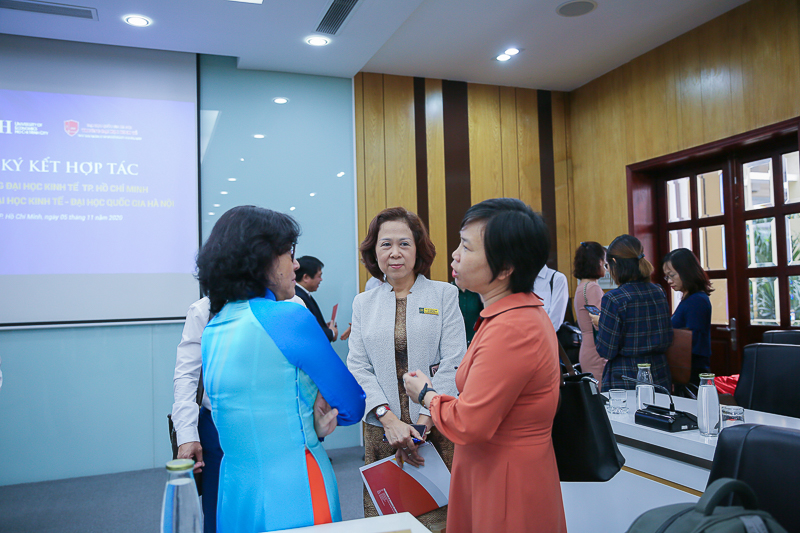 Leaders of the two universities discussed
News, photos: Department of Marketing - Communications, Department of Undergraduate Training.