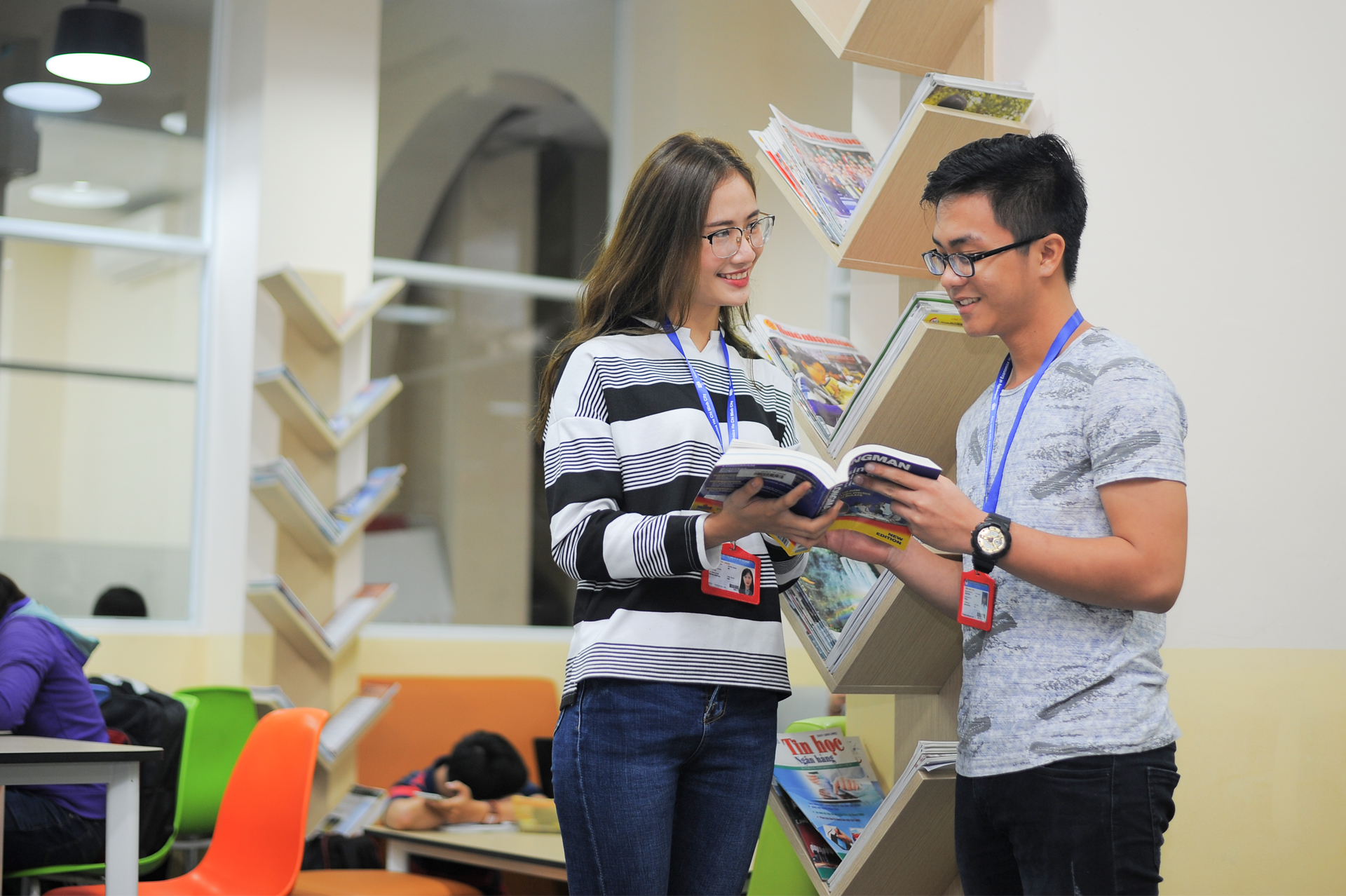 Preliminary Report on the High – qualified Program in 2013
On March 28th 2014, the UEH announced the first – ever preliminary report on the outcome of high – qualified program in 2013 and its orientation for 2014 at A.116 Hall.
It is reported that despite weaknesses such as dilapidated facilities of E Campus and traditional constraints, the high–qualified program's fairly meet MOET's requirements and learners' demand; for instance, appropriate teaching tactics applied to match students' learning styles and encourage their participation, well–developed curriculums in which skills and English classed added, diligent students, etc.
Year 2014 marked the third year since the UEH implemented the high–qualified program with differential educational offering for full–time students. There have been 890 students, including 126 of 37th batch (major in Finance and Banking), 352 of 38th batch (major in Finance, Banking, International Business and Auditing), and 412 of 39th batch (majoring in Finance, Banking, International Business, Business Administration and Accounting). Particularly, it is recorded that the academic performance of high–qualified program's students in 2013 were above the university's average. The percentage of honored graduates of 37th, 38th and 39th batches accounted for consecutively 73.81%, 59.38% and 58.98%.
In 2014, the UEH shall places major emphasis on quality as a factor in improving achievement for estimated 500 admitted full–time students. Action plan included (1) ensuring all assigned lecturers be highly qualified in the core academic content areas they teach, (2) adding soft skills seminar, extra-curricular activities into syllabuses, (3) developing university's facilities & services based on students' comments, (4) increasing by two credits for English subjects that will be taught by native speakers of English so that to-be-graduates are capable to reach TOEIC score required for graduation, and (5) strengthening communication with students via the UEH Youth.
By Tran The Hoang, Ph.D., Head of Training Management and Student Affairs Dept