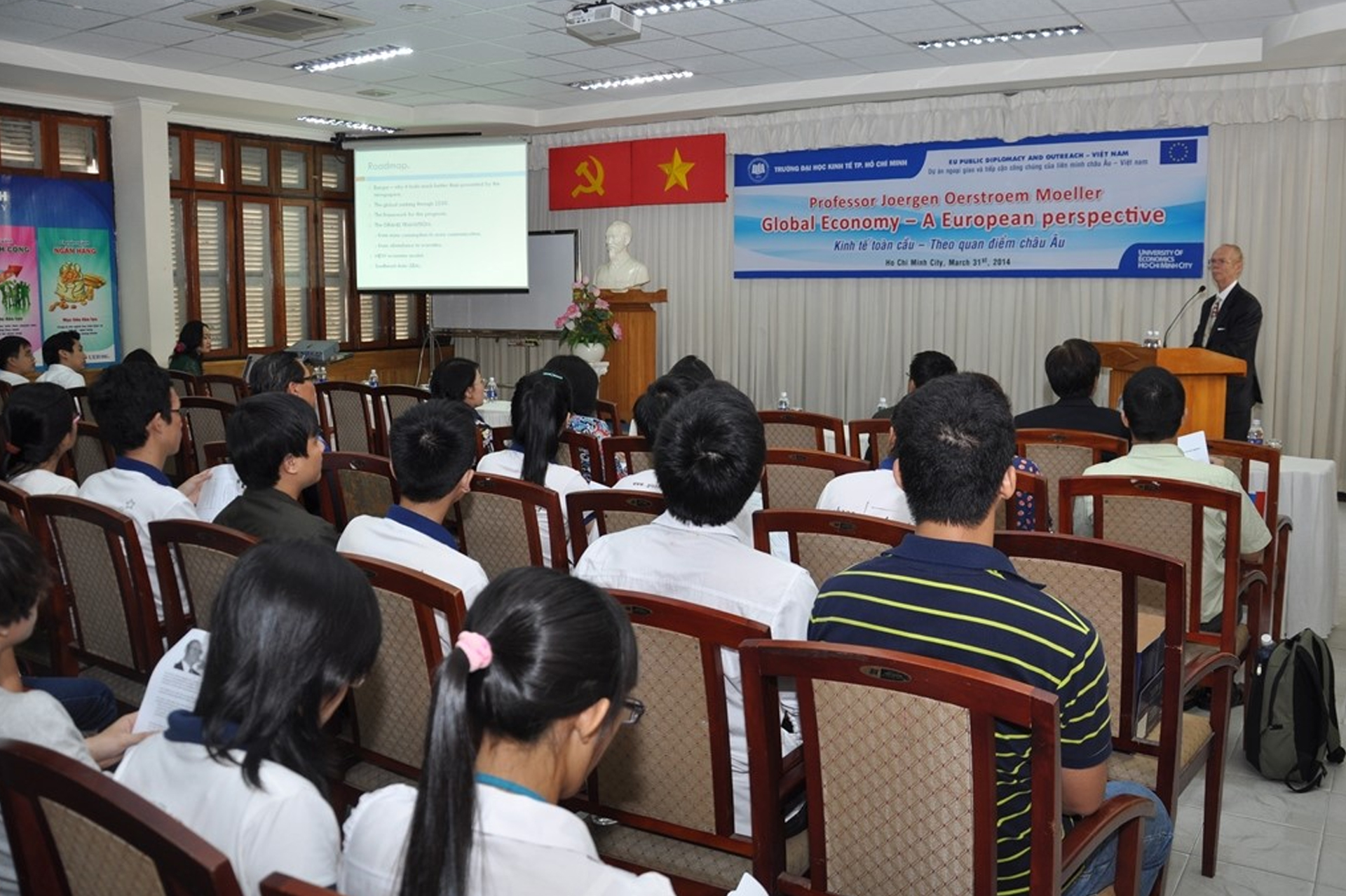 The "Global Economy – A European perspective" Colloquium
On March 31st, regarding to the cooperation between Delegation of the European Union (EU) to Vietnam and the UEH, the EU Public Diplomacy and Outreach – Vietnam organized a colloquium featuring Professor Joergen Oerstroem Moeller as a presenter.
Prof. Joergen Oerstroem Moeller is one of the renowned academic speakers in economics. After retiring as the Denmark Ambassador in Singapore, he was a Visiting Senior Research Fellow at the Institute of Southeast Asian Studies, Singapore (ISEAS) while at the same time teaching at Singapore Management University (SMU) and Copenhagen Business School as an adjunct professor. He has published a number of books about global economics and management.
The interesting 3 – hour colloquium with Prof. Moeller has provided 100 attendances, teaching staff and learners, with useful data and information about modern perspectives on global economy.