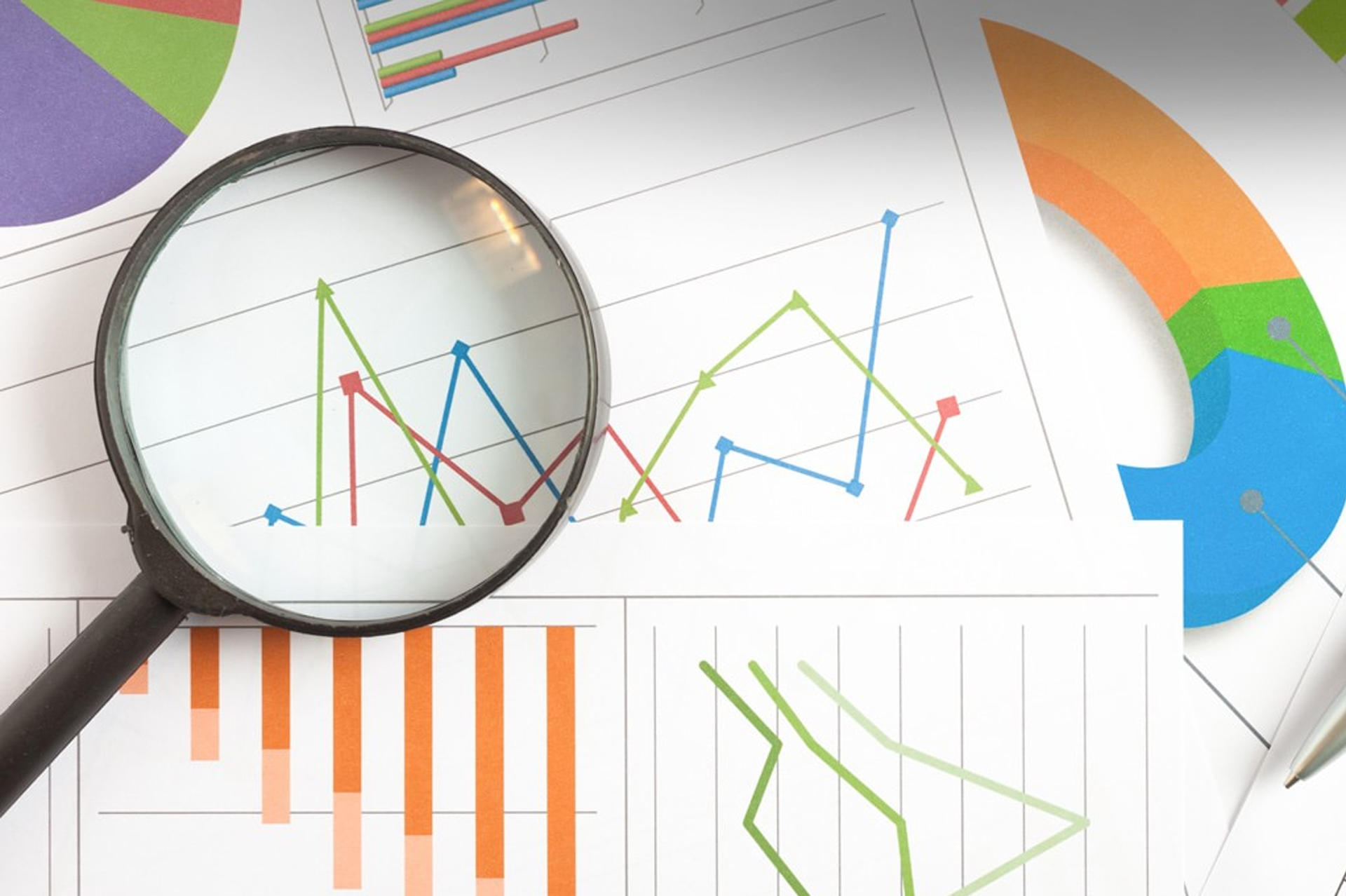 Scientific Research
Scientific Research
The University of Economics Hochiminh City (UEH) is one of the top universities in Vietnam in the field of training, scientific research relating to economics and business administration. Research activities are not only useful for developing education but also for promoting the economy and improving the enterprise management.
Objectives  
To improve the training progamme, update and modernise the syllabus, construct material system such as curricula, reference material, etc. in order to meet the continued upgrading training quality demand.
To upgrade the specialisation level as well as doing research capacity of lecturer and reseacher to meet the requirement of higher training quality that fit the social demands.
To provide the best idea for solving the socioeconomic issues that are theorically and practically araisen in the process of renovation and globalisation.
Scientific Research For Training
Since Vietnam's economy has changed from the central planning to the market with Socialism-oriented economic multi-factors, it needs to be renewed in university objectives, subject contents, training programmes, materials and management methods. Thus, scientific research activities must be focused onto curriculum development.
Therefore, the UEH teaching staffs have been compiling new training programmes, textbooks, reference books, etc. that are regarding to economics and business administration for lecturing, studying and researching. The materials of the most popular subjects such as Macro-economics, Micro-economics, Management, Corporate Finance, Finance and Currency, Accounting are not only used internally but also adapted to many others universities, especially ones come from the South of Vietnam, etc. In recent years, UEH has applied to credit training system. Training programmes and materials are also recomplied, updated and modernised. All of these areas are available for lecturing and being accredited adapting to educational system.
Moreover, many research projects have completed and been accredited as practical, such as: Improving education methodology – under the learners' perspective, Management system for modular credits education, Applying IT into Post-graduate Admission, Accrediting teaching performance of subjects under the Project Management – Faculty of Business Administration – UEH. The contents, layouts and procedures of doing Bachelor, Master level and Doctoral Thesis in Business Administration, Applying Signaling Theory in measuring the value of MBA programme – this project has provided a set of quantitative data and inspection results of measuring model and theory model… The outcomes of these projects are very useful for the management and accredition of UEH training programmes.
Scientific Research For Social And Economic Development
With the idealism of theory connect to the real life, UEH's training and research activities are always going along with the current situation of the society and economy. Scientific research serves the aim of renovating society and economy, on the other hand, these results also support practical experiences for renewing and improving the quality of education and training of UEH.
From the early years of the economic renovation-the period in which Vietnam economy has changed from the central planning to the market with Socialism-oriented economic multi-factors and gradually integrated the world economy, scientific research activities of UEH have been concentrating on studying the market economy and integration. During this period, scientific research activities were widened and diversified. Along with Government-funded projects aiming to national missions, UEH has also conducted many projects under the requests from local authorities and enterprises.
Through the system of institutes and consulting centres, UEH conducted many local projects (in HCMC and other Mekong River Delta provinces) and various enterprises. These projects mainly focused on advising on solving local & business specific issues, such as restructuring local economic structure, industrialisation in agriculture and rural area, enhancing competitive capabilities of agriculture products, fishery products… and business management consulting. Outstanding projects UEH has done within the last 5 years are Directions and solutions for the development of rural craft villages, Socioeconomic solutions for sustainable development of flooded areas, Diagnosing barriers to Tourism in Thua Thien-Hue, Building quality and brandname for An Giang rice, Building solutions on administration and financial controlling of the change from Vietnam General Rubber company into Vietnam Rubber Industry Group, Study on evaluating management capability of the management in Ha Tien 1 Cement Corp.
The techonological transfering activity is not only economic achievements, but it is also the most effective way for UEH's staff to combine theories with practices, transfer research results and update knowledge and materials for education and training.
Scientific Research Activities Of Undergraduate, Postgraduate and Ph.D. students
The number of students participating into scientific research activities and academic competitions increases year by year. UEH is recognised as one of the leading university in scientific research activity with many awards from the Ministry of Education & Training, Eureka Award from HCMC Youth Union as well as UEH Young Economist Award. For outstanding performances in students' scientific research activities UEH also have been awarded with honour certificate from the Ministry of Education & Training and the People Committee of HCMC for outstanding performance in student scientific research activities.
The most famous student scientific research activities are the academic competitions between faculties, seminars on the hottest national and international economic and business topics. These activities are not only welcomed from all UEH students but they also attract students from other universities in the fields of econimics and business. Some of the most popular seminars and competitions such as: Dynamic-the future businessman, CFO-the talents of a Chief Financial  Officer, Journey to the world of advertising, Potential CPA, The future stock invester, Economics-the view of you and me, the "Economic event review" writing competition, Seminar on "Global economic crisis and Vietnam reactions", etc. Since 2009, UEH students have been participating in Student in Free Enterprise (SIFE). This is an academic competition on student business projects held by SIFE - an international organisation with more than 1,900 school members from 49 countries all over the world.
Scientific Seminars And Providing Scientific Information Activities
Yearly, UEH holds 4 to 5 seminars in schoolwide and over 30 research seminar series and internal faculty seminars. These seminars focused on some academic and socio-economic topics, which have attracted hundreds of scientists, government officers and businessmen. These activities both aim to announce the university's scientific research results as well as collect the contributing ideas in order to build and perfect national policies. Some recent outstanding topics such as: The intellectual property right in Vietnam, The copyright in universities, Integration and sustainable development, The affect of joining World Trade Organisation (WTO) to Vietnam economy, Building the business force for Vietnam in the Socialism-oriented market economy, Improving the finance market in Vietnam, Recovering, pushing development and inflation control after economic recession, Pushing export, restricting and controlling deficit, etc.
Management of Scientific Research Activities
Complying with all regulations on management of science and technology activities from the Government and the Ministry of Education & Training.
In 2004, UEH issued the regulation on science research to all university teaching staff, and this regulation was completed in 2009 which was updated with new regulation from the Ministry of Education & Training. Also in 2009, UEH issued the procedure of suggesting, registration, approval, implement and evaluation university's scientific research projects, textbooks, reference books and translated materials.
Scientific Research Orientation
Research to support education and management to university
- Study the improvement of training programme that satisfying the social needs, completing the contents of subjects, providing teaching and learning materials, updating reference materials for all training level of UEH.
- Study the renovation in teaching methodology. Enhancing cooperation in scientific research activity and training, especially in doctoral level.
- Study the completion of university management in direction of activeness, transparency, effectiveness and modernity in accordance with regional university system.
To study basic and modern theories on economic science and business management applied to Vietnam economy to develop the society and economy such as solving the theoretical and practical arising issues in developing economy, especially in the Southern key economic area. Some main research directions are:
                 - Socialism-oriented market economy
- Suggestion to complete the socioeconomic policies in the economic integration
- Suggestion socioeconomic policies to push Vietnam becoming to an industrial nation by 2020
- Restructuring the economy sectors moving to diversification relating to unstable climate
- The knowledge economy
Consulting on economic management and business administration for locals, government office, enterprises in the key Southern economic areas.